When I moved to Wenatchee Valley from Eugene, Ore. in 1989, I recall being floored by the lack of trails in a place with such astounding beauty and recreational potential.
Along the Columbia River, which flows between the cities of Wenatchee and East Wenatchee, the first few miles of what would become the 18-mile Apple Capital Loop Trail network were in place back then, but that was it. There were no official trails in the Cascades foothills that slide into the community from the west, and few if any trails further up the valley.
Fast-forward to today and it's an entirely different landscape. Over the past 10 years in particular, the trails have come in bunches to places like the Wenatchee Foothills, Squilchuck State Park, Columbia River waterfront, Leavenworth Ski Hill, and to the north at Lake Chelan. A decade ago, there were approximately 28 miles of trails in those locations. Today, there are 105 miles of trails, with another 10 miles to be completed by the end of 2019.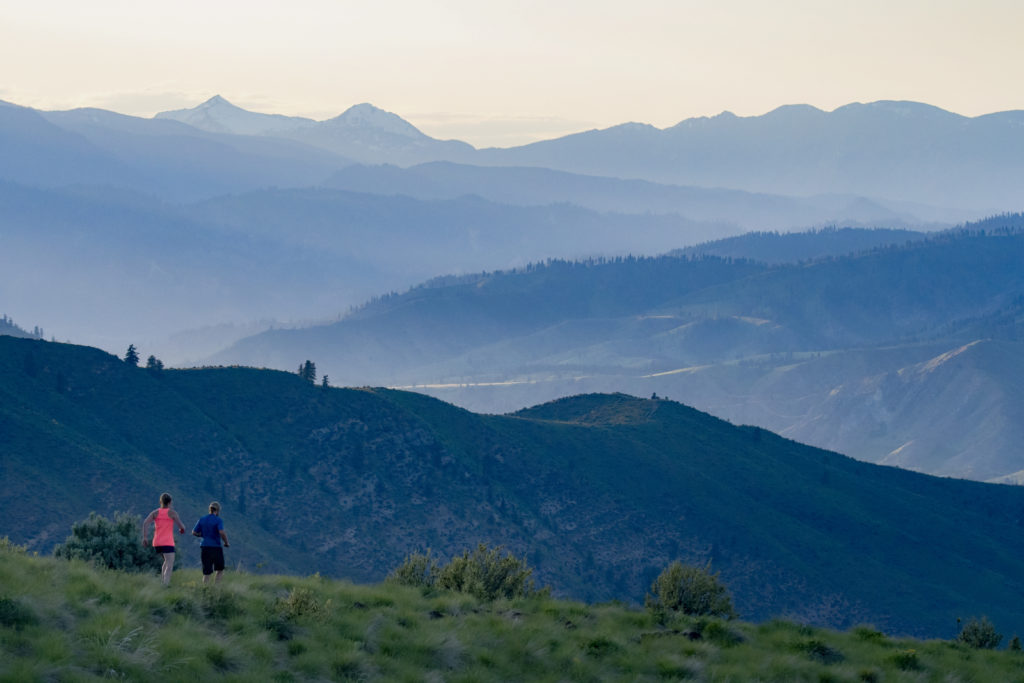 Much of the credit goes to the trail-building skills of the Evergreen Mountain Bike Alliance's Central Washington chapter and of the Chelan-Douglas Land Trust, along with land managers such as Washington State Parks and the U.S. Forest Service.
For a trail runner like myself, it's been a new-found paradise. These trails—I like to refer to them as front-country trails—are in close proximity to such cities and towns as Wenatchee, East Wenatchee, Cashmere, Leavenworth, Chelan, and Manson. The access is so quick and easy that in many cases the trailheads are no more than a five or 10-minute drive from people's homes.
While a significant portion of the trail building has been carried out by Evergreen and its cadre of mountain bikers, these new trails are almost entirely in line with what trail runners seek the most—variety.
"They provide the kind of challenges that trail runners want," says Ed Henley, an ultra-runner who uses trails in the Wenatchee Foothills (in the Horse Lake, Sage Hills, and Number Two Canyon areas) for training. "You can get everything you need."
Henley, who grew up at Lake Chelan before moving away for several years only to return nine years ago, says the trails expansion has been noticeable. "It seems like I always stumble upon a new one when I am out," he says.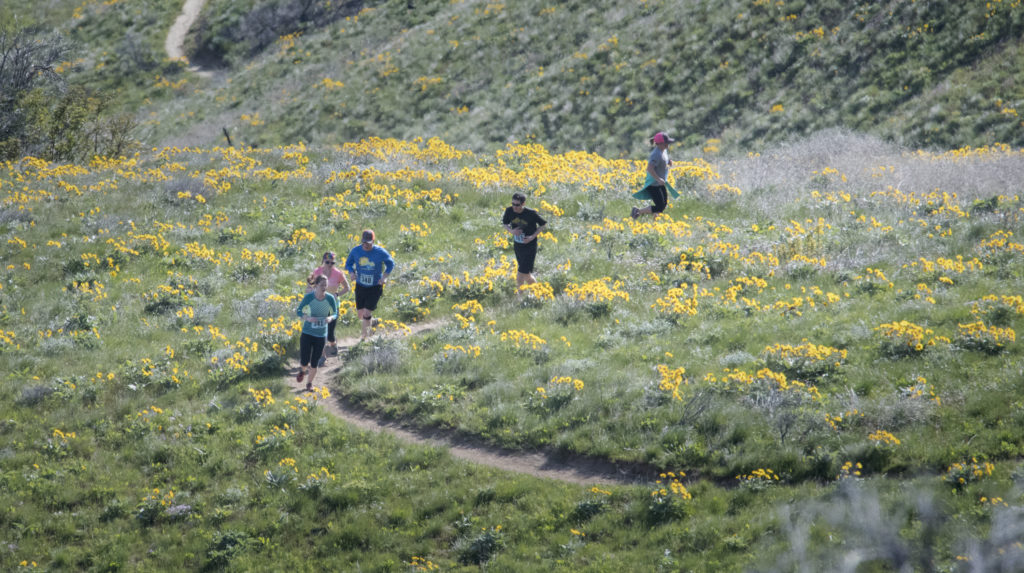 Travis Hornby, Evergreen Central president, estimates $250,000 (through grants, donations and in-kind contributions) went toward developing 19 miles of new trails in Chelan County in 2018. That doesn't include the 4,800 volunteer hours that went into these projects.
A big push for Evergreen Central currently is in an area known as Number Two Canyon, located about 6 miles west of the City of Wenatchee. Approximately 13 miles have been added there, with another 17 miles to come. Number Two also will include a parking lot, restrooms, skills park, gazebo, and improvements to the county road leading to the site. Hornby estimates more than $1 million will ultimately be invested there. "All of the trails are and will be amazing for trail running," he says.
And even before Number Two's build-out is completed over the next three to five years, other projects now on the organization's white board should be underway. Those include trails connecting the Number Two Canyon system with trails near Mission Ridge Ski & Board Resort and with the Horse Lake trails owned and managed by the Land Trust in the Wenatchee Foothills.
When asked what the outdoor recreation scene will be like in the future in the Wenatchee Valley and Chelan County, Hornby has an interesting take.  "We are building it for our community," Hornby says. "People who come here will be very impressed. But we have built it with our community for our community.""We're not chasing tourism dollars," he adds. "We think it's the right thing to do for the community and for our children." 
Written by Steve Maher