By Alana Livingston
As the years have passed, I have noticed a change in my bucket list goals. While my younger self sought out adrenaline-fueled adventures like long marathons and mountain summits, my wiser self now craves a more holistic approach to experiences. I find myself drawn to activities that engage all my senses, providing both mental and physical achievements. Fall in particular is one of my favorite times of year to embark on my bucket list pursuits. Here are five outdoor goals for this season that you might want to consider adding to your own list.
Run the Jackass Half Marathon from Wallace to Kellogg, Idaho. This October race offers the perfect opportunity to immerse yourself in the beauty of fall foliage along the Trail of the Coeur d' Alene's. Not a long-distance runner? No worries! There's also a 5K option and a kids' cumulative half marathon, making it family friendly. You also get to pick out the style and color of your finisher t-shirt that is printed out for you by race day. Alternatively, try running one mile a day throughout October, totaling 31 miles—more than a half marathon distance while still enjoying the delightful fall scenery.
Stand Up Paddle Board the Little Spokane River. Fall provides a wonderful chance to savor the tranquility of the river while being surrounded by picturesque fall colors. The St. George to 9-mile takeout is a two to three hour journey. (Note: the shuttle service ends September 5.)
Sleep in a Treehouse. Among various outdoor accommodations, sleeping in a treehouse has been a long-standing desire of mine. A Wee Place in the Woods, located in Priest River, is a communal retreat with several lodging options, including two treehouses. The Owl's Nest Treehouse, nestled in the trees, promises a truly captivating experience, especially during October.
Enjoy the Fall Harvest. While apple picking and pumpkin festivals are delightful and I do look forward to them every fall, this year I have my sights set on squash. Eleven Acres Farm in Greenbluff boasts over 20 varieties and I feel challenged to try them all. They have your standard squash like delicata squash, acorn squash and spaghetti squash, but it's the not-so-common I get excited about. How about sweet potato squash, kobocha squash or banana squash? I am getting hungry just thinking about it!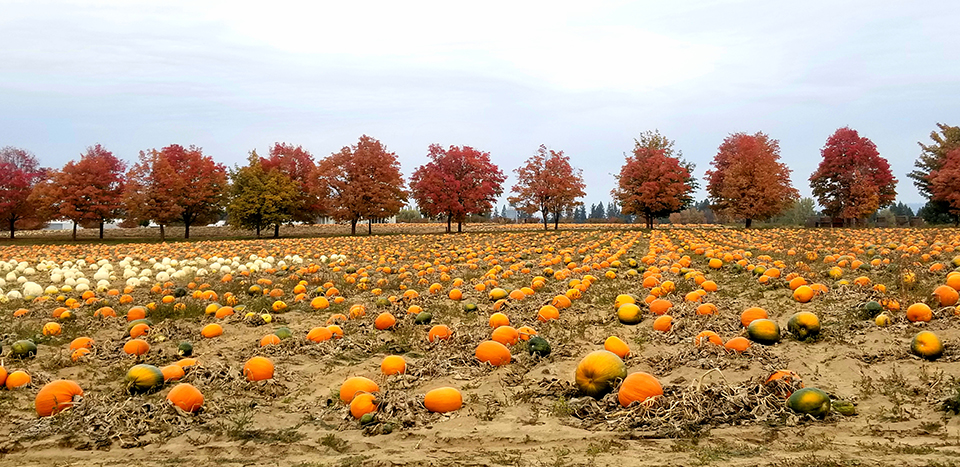 Bike the Trail of the Coeur d' Alenes. This two-fold goal involves biking the whole 70.8-mile trail and incorporating bike camping along the way. I plan to take advantage of the chilly mornings and evenings that fall offers, as I tend to struggle with the heat. Whether completing the journey in two separate trips or all at once, this adventure is a must. For those seeking a shorter ride, the trail can be tackled in sections, offering equally stunning scenery, and there are non-camping lodging options along the way too. //
Alana owns Wander Spokane, a guided walking tour business. She will be enjoying a plethora of winter squash this fall.