Kids can test Strider Bikes at the 2018 Expo this February
Strider bikes are all about learning balance. At this year's Great Outdoor and Bike Expo, SpokeFest will be providing a range of strider bikes for kids to test.
A strider bike is essentially a bike without pedals or training wheels. Designed for pre-training-wheels, strider bikes have the basic bike form (two wheels, a seat, and handlebars) made to fit kids under the age of 7.
"The idea behind this style of beginner bike is that the child learns to balance on the bike using his/her feet and holding on to the handlebars," says SpokeFest coordinator Kathy Chase. "In this way, the child sets the pace as to their comfort level."
Strider bikes come in various sizes, with a design made for children as young as 6 months. The bikes are meant to promote a solid foundation of kids to get comfortable with the balance factor of a bike, so they can confidently transition to bikes with pedals.
"Some sit on the seat, some do not; the focus is on their feet and gaining stability and feeling secure," says Chase.
At the Expo there will be strider bikes specifically for ages 2-4 years old. An added bonus? Kids under the age of 12 get into the Expo for free.
Kids will be able to ride in a designated area near the SpokeFest booth at the event. SpokeFest also plans to provide a few ramps that kids can try to navigate.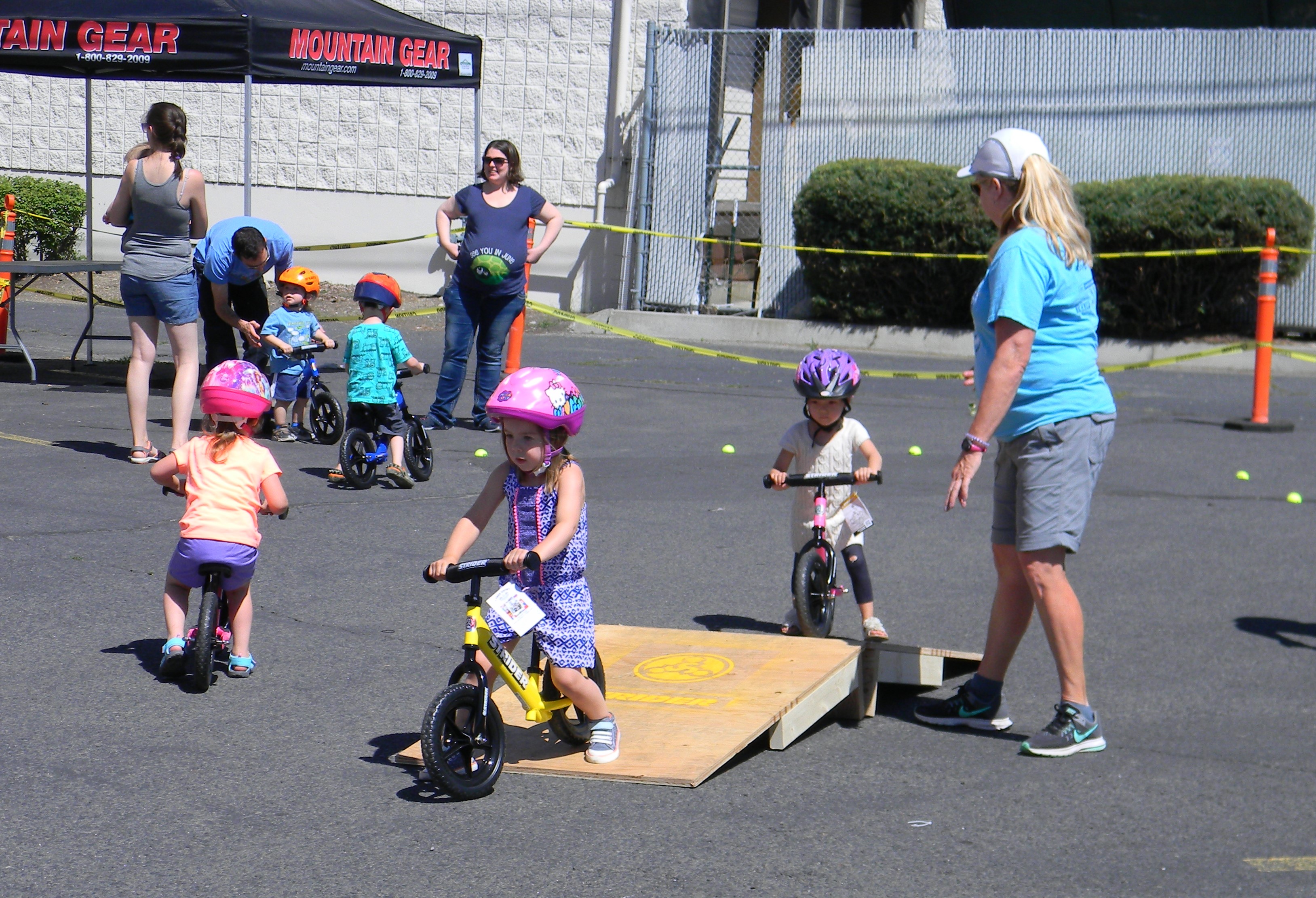 The mission of SpokeFest is to encourage people of all ages and abilities to ride a bike as part of a healthy lifestyle. Bringing your kids to this year's Expo is a great way to give them the experience that only a strider bike can provide.
For adults who have long since graduated from strider bikes, SpokeFest offers an annual group ride each September along the Centennial Trail and through Riverside State Park. To learn more and chat with some passionate fellow bikers, be sure to stop by the SpokeFest Expo booth.
About the Spokane Great Outdoor and Bike Expo:
Where: The Spokane Convention Center, 334 W Spokane Falls Blvd, Spokane, WA 99201
When: Saturday, February 24, 9:00 a.m. – 5:00 p.m. and Sunday, February 25, 10:00 a.m. – 4:00 p.m.
Tickets here
More Info here