Washington is renowned for its apples, and there's no better place to test that claim than an orchard-centric Central Washington town come autumn. For a fall road trip filled with top-notch produce, hiking, mountain biking, and wine tasting, head three hours west from Spokane to the town of Wenatchee.
Located in the foothills of the Cascades, Wenatchee is a mix of arid basalt plateaus and forested hills, with the Wenatchee River churning through the heart of it. You're likely to find more sun than rain as you explore this rain shadow area. Horse Lake Reserve is home to dreamy singletrack that will give you a stunning view of the valley.
Mission Ridge, the local ski hill, doubles as a beautiful trail access point. Explore the 5.3-mile Devil's Spur Trail just off Mission Ridge Road or take a short hike to Clara and Marion Lakes.
To stay closer to town, gain elevation in the Saddle Rock Natural Area for a great view of the Columbia River. These locations also double as mountain biking paths.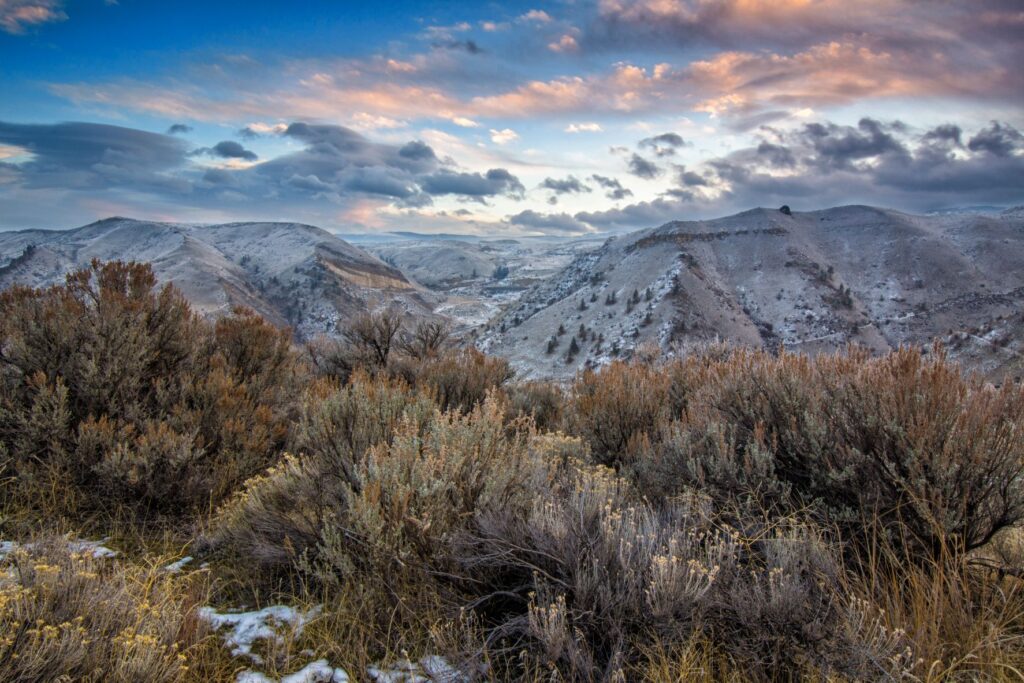 Between your morning and afternoon explorations, stop by the Pybus Public Market, a hub of local produce and goods such as wine, honey, cheese, artisan meats, seafood, gelato, and crafted works. This indoor market is open every day from 8 a.m. – 9 p.m. and is located on the paved, 22-mile Apple Capitol Loop Trail running through town. Families can take off on a bike ride, rollerblade adventure, or walk or run along the river, while younger kids can enjoy a miniature train ride at Wenatchee Riverfront Park.
Another fun family venture includes a stop at Ohme Gardens, a hillside garden oasis complete with hidden ponds and a wishing well. It's a great place to take in that late-afternoon fall glow as the sun gives nearby hills a purple tinge come dusk.
After a full day in Wenatchee, book a stay in the nearby Bavarian-themed Leavenworth village. Leavenworth is deserving of a fall trip on its own, so waking up here will be the perfect start to a Sunday of hiking on the Icicle Ridge Trail, bouldering at Icicle Creek Canyon, or perusing the many unique shops, restaurants and wine stops downtown.
Depending on when you go, snow may already top the Enchantments in the background of this village, but the fall foliage will still be bright and full.