All Photos By Aaron Theisen
Article sponsored by Wheel Sport Bikes
Fool's Spring. Second Winter. Whatever you want to call it, the freeze-thaw cycles and just plain freezes of this time of year can toy with the emotions of riders desperate for dirt. Fortunately, several trail systems have sprouted in the cultivated lands of the Columbia Plateau. And these areas' arid climates mean they are perfect shoulder-season destinations. Best of all, they're all close enough for a day trip but have enough trail mileage to sustain a sunny weekend. Put this list of early season rides in the Inland NW in your back pocket for a rainy (or snowy) day.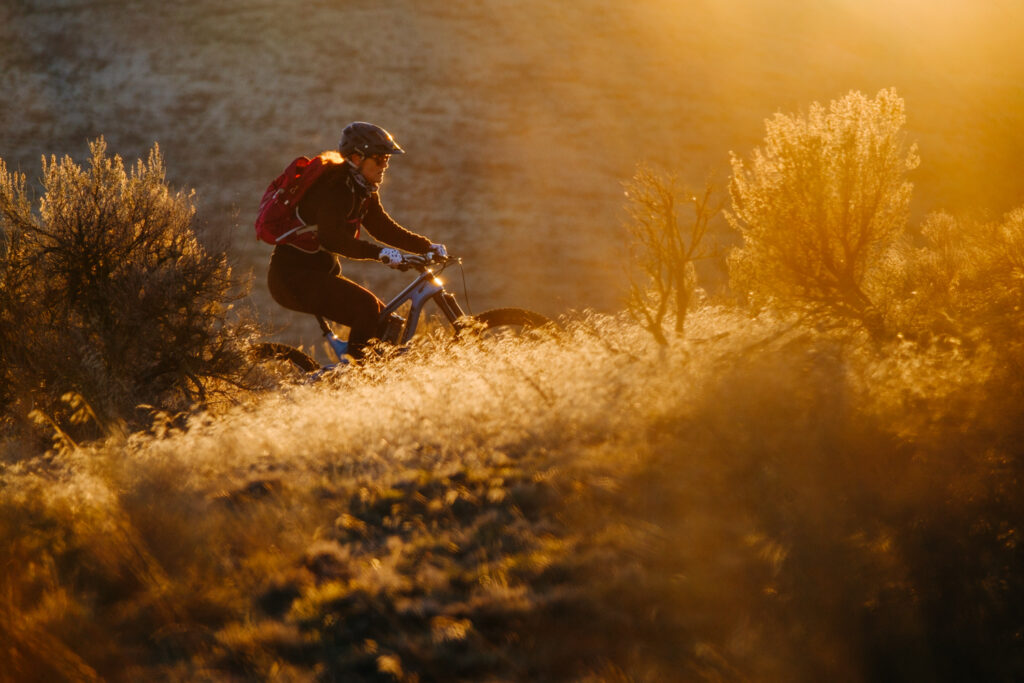 Beezley Hill (two hours from Spokane)
Surrounded by wheat fields and wind turbines, Beezley Hill Recreation Area is an oasis of sagebrush and sandy singletrack on the edge of downtown Ephrata in central Washington.
A little over twenty miles of singletrack wind through Beezley Hill, most of it built with bikes in mind. With smooth, swoopy turns and low-angle pedaling, the trails are a good transition to dirt from months on the trainer. But a handful of expert-level descents with big drops and wood features will quickly shake off the cobwebs.
Ancient Lakes (two hours from Spokane)
Near Quincy in central Washington, the Ancient Lakes trail system traces cliff-lined coulees, basalt outcroppings and pothole ponds that are the remnants of the Great Missoula Floods that scoured the Columbia Plateau.
The routes here tend to be rockier than the other trail systems on this list, with some sections of steep scree, and sagebrush and thistle often threaten to swallow the tread. But the views—across the broad band of basalt that towers over the Columbia River, and the small lakes below it—are second to none.
As with the other trail systems here, watch for rattlesnakes and ticks.
Echo West Vineyard (three hours from Spokane)
The owners of the Echo West Vineyard have graciously allowed the construction of some two-dozen miles of rolling singletrack on their property near the Umatilla River outside tiny Echo, Oregon. The fallow land of Alkali Canyon may not have been ideal for reds, but it's perfect for rides. The five-mile A Trail loop is a great place to start; and on additional loops as your spring conditioning allows. The area receives only seven inches of precipitation a year; spring comes early and doesn't stick around long.
Bike recommendations
Specialized Turbo Levo SL Comp: With its 2X power assist and Stumpjumper-inspired singletrack handling, the Turbo Levo SL will let you play until dark—and beyond.
Specialized Stumpjumper EVO Comp: Pairing uncanny descending capability with unexpected climb-ability, the Stumpjumper EVO is a do-it-all bruiser with style to spare. There's a reason it took home PinkBike's 2020 Mountain Bike of the Year.
Specialized CruX: Go farther, faster on your gravel adventures. The lightest gravel bike in the world marries racing pedigree with the ability to get rowdy.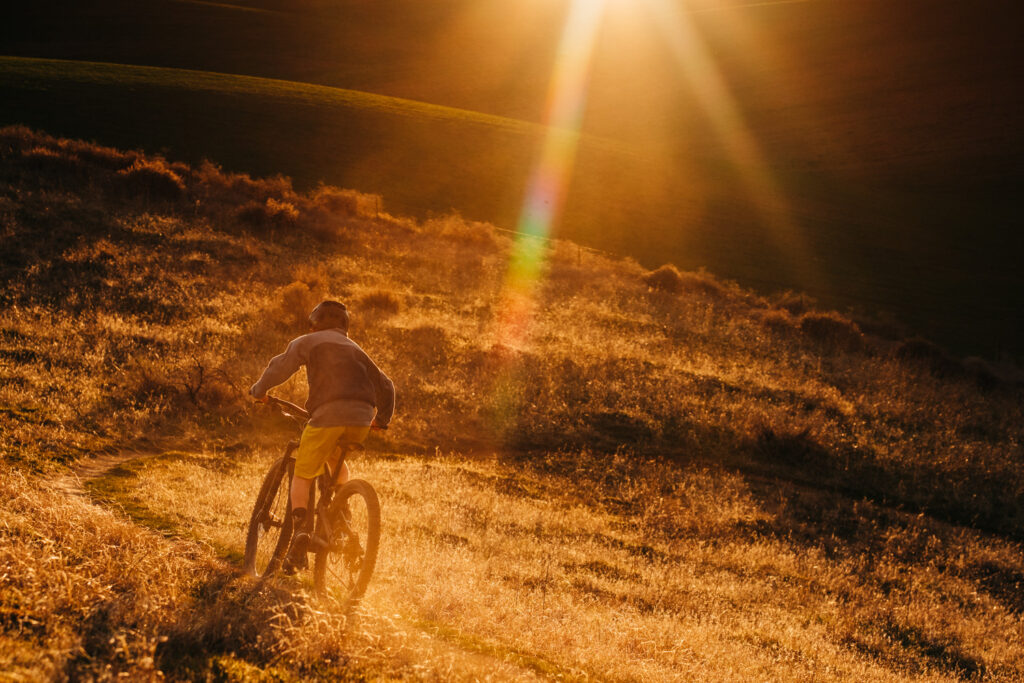 Looking for a great paved bike trail option for spring rides and wildlife and bird watching? Check out our spring riding recommendations for North Idaho's Trail of the Coeur d'Alenes.