Biking with kids can be an immensely rewarding experience, instilling a lifelong love of cycling. But it takes a little more preparation than those after-work solo shred sessions to be successful. The following basics will help ensure that family bike rides are safe, pleasant, and fun.
Helmets are a must: Make sure they fit properly; an improperly worn helmet is little better than none at all. Helmets should fit snugly, with little to no side-to-side or fore-and-aft play, and they should sit level and low on the forehead. Chin straps should form a V on either side of the ear and be snug under the chin—you shouldn't be able to fit more than one or two fingers between chin and strap. Finally, model good helmet habits by always wearing yours.
Bring layers. Nothing will derail a ride like a teeth-chattering toddler with no rain gear. A safe bet is to pack one more layer than you would wear yourself. Multiple light layers are always preferable to one or two heavier layers. Avoid cotton, the fibers of which lose any insulating properties when they get wet. (And be prepared to carry said layers as they shed.)
Stash a first aid kit: Make sure your kit is capable of dealing with, at the very least, minor scrapes. Several brands make cycling-specific first aid kits, but a baggie with bandages and wound ointment is a good start.
Stay hydrated: Make sure that each person has a water bottle or hydration pack that they can—and are eager to—use. Even trailer passengers and ride-along cyclists who aren't pedaling will work up a thirst.
Pack snacks: Perhaps the most important thing to remember. Pack lots of snacks. Even better, end your ride at an ice cream shop or a similarly rewarding destination. A little bribery goes a long way, figuratively and literally.
Whether your goal is the corner cone place or something a bit farther afield, set a modest itinerary and be prepared to turn back early. Your objective should be a smooth cycling experience that leaves everyone asking, "When are we going riding again?"
Gear to Make the Family Rides Better
Available at your local Wheel Sport location
Burley trailers: With comfortable seating for one or two children and plenty of cargo space, trailers allow your littlest to ride in style—and safety. With lightweight, easy-to-use trailers that make no compromise for safety, there's a reason Burley is synonymous with kid carriers.
Specialized Jett: Specialized designed its Jett series of youth bikes to grow with your child, with two-hole position cranks, adjustable-width handlebars and longer, more adjustable seat posts. And as one of the lightest kid's bikes on the market, your little shredder will be able to ride longer—and that means even more best days ever.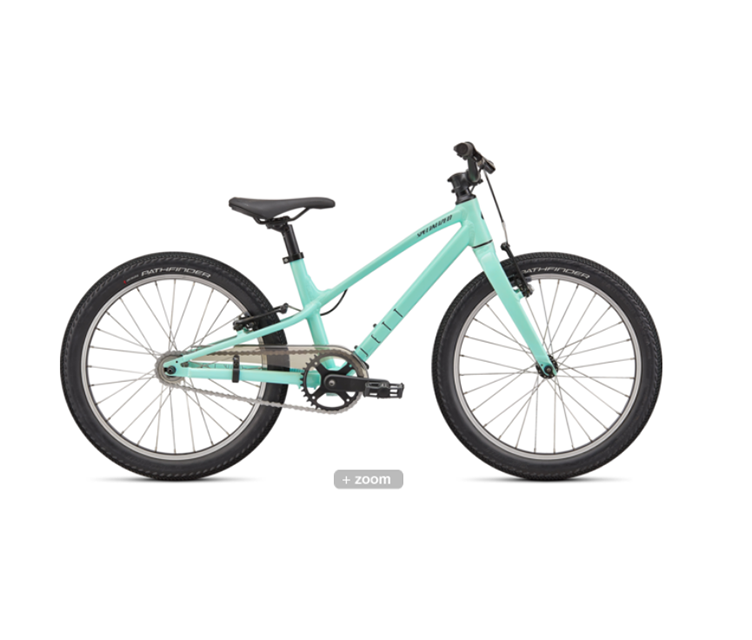 Thule T2 Pro XT hitch rack: Getting a family fleet of bikes to and from the trailhead frustration-free is half the battle. The Thule T2 Pro XT hitch rack accommodates wheel sizes from 20 – 29", so all but the smallest bikes will fit. And the two-bike add-on rack grows the carrying capacity with your family. //
SPONSORED BY WHEEL SPORT