I'm of the accommodations philosophy that amenities are secondary to access: road trip lodging is, first and foremost, a basecamp. But sometimes you can have both.
South of Nelson, BC, Paul Hulshoff and partner Annelies Ellerman have built Logden Lodge, one of the few luxury lodges in the Kootenays that is vehicle accessible and therefore within the reach of Inland Northwest weekend warriors. The handful of private cabins bring hand-crafted European style to the Kootenays, but even more importantly, they bring adventurers within easy reach of classic Kootenay trails.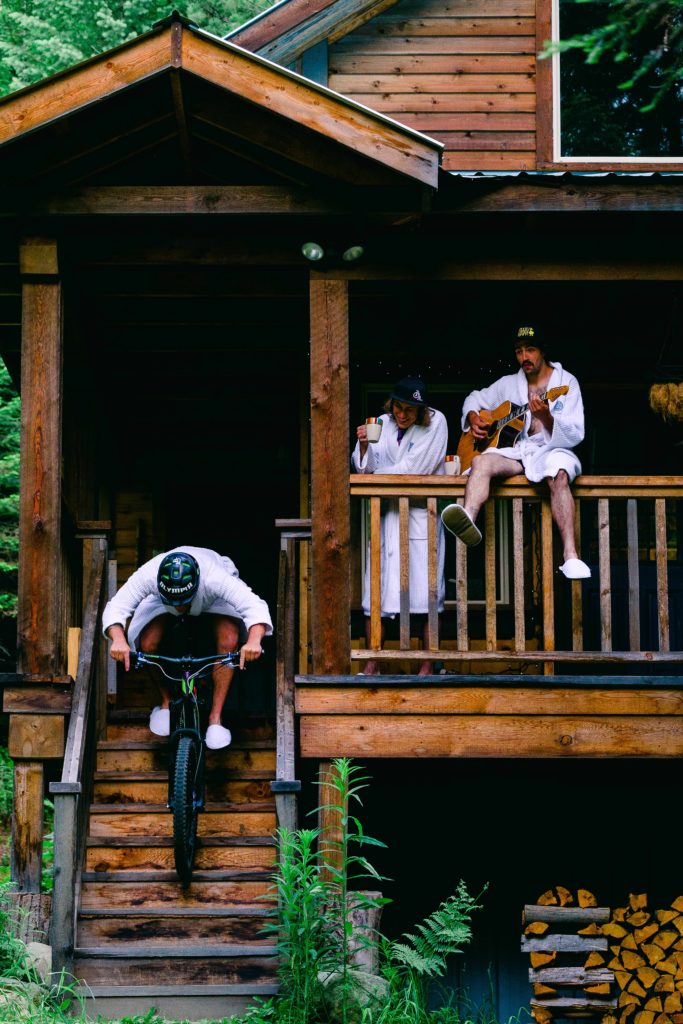 Recently I gathered a group of mountain bikers from the Columbia Valley and Okanagan regions of BC—no slouches in the trails department either—to ride the Mecca of Nelson. We made ambitious plans to tackle some of the classic trails of the Nelson area. Then Paul hands us a hand-drawn map to a hidden trail system just outside historic Ymir. In an era of ride-tracking apps, a trail system that is quite literally off the grid is a rarity. The Nelson trails have been on all our to-do lists for years, but it's hard to pass up the opportunity to check out some locals-only riding.
The next morning, we follow Paul's map. We find an unmarked uptrack in open, loamy forest—a trail-builder's dream. Luc, a patroller and build-crew member from Big White Bike Park, can't stop raving about the dirt; whereas Nelson's trails have already turned dusty in the early-summer sun, Ymir's remain soft and loamy.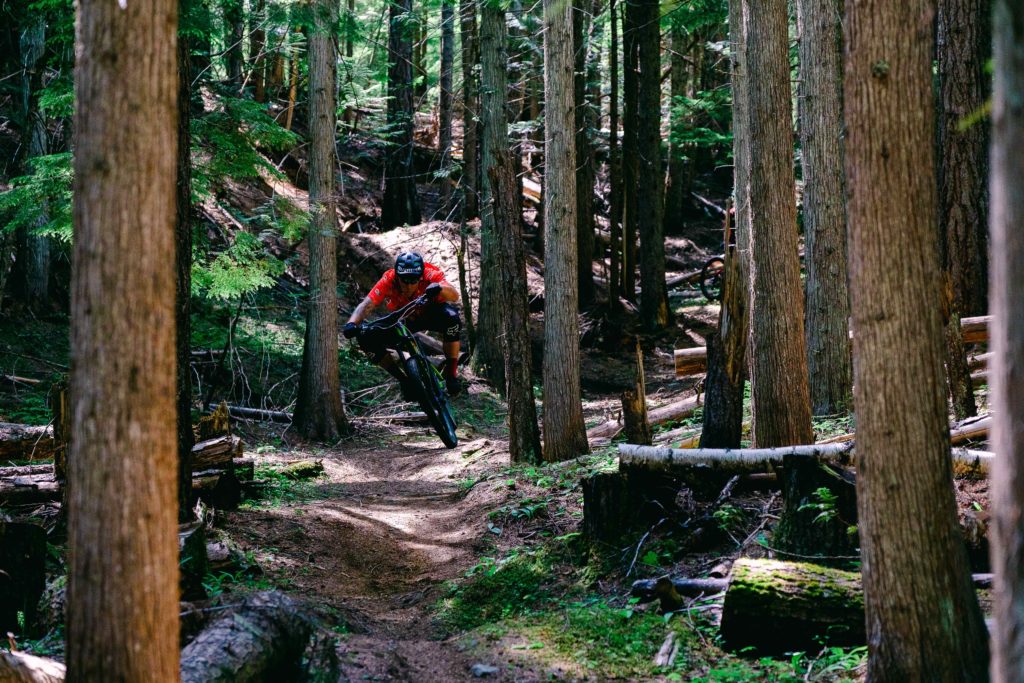 Following a mellow, switchbacking pedal up the climbing trail, we drop into a fast, twisting descent. This is old-school riding: no berms, just a narrow stitch of singletrack, occasionally faint on the forest floor. At the bottom, branching trails funnel into a half-pipe-like wrinkle in the forest, then into a fast rhythm section, complete with a few wood features. Even the need for thirst-quenching beers back in Nelson can't stop us from eagerly reliving the ride back at the trucks.
Refreshed on Nelson Brewing Company beers and ready for another round of riding, we head to the Morning Mountain trail system west of Nelson. Once home to a small ski hill, Morning Mountain contains some of the region's most iconic lines: names like Powerslave and Bedframe have attained almost totemic status in the bike community. And like most sport in the Kootenays, the trail system here seems like it was conceived on a dare and then earnestly perfected.
Racing daylight, we opt to skip Powerslave in favor of the machine-built Turn Styles, a black-diamond flow trail. To get there, we drop into Placenta Descenta, a classic blue-square tangle of roots and rock that would warrant a black-diamond rating anywhere else—the "Canadian curve" at work.
Despite the steep pitch, we encounter no braking bumps—those scalloped, chattering divots that result from brake-seized wheels skipping down the trail—anywhere, which is either a sign of excellent trail construction and maintenance or a hint that people don't use their brakes up here. Watching my BC riding buddies at work, I realize it's probably a bit of both.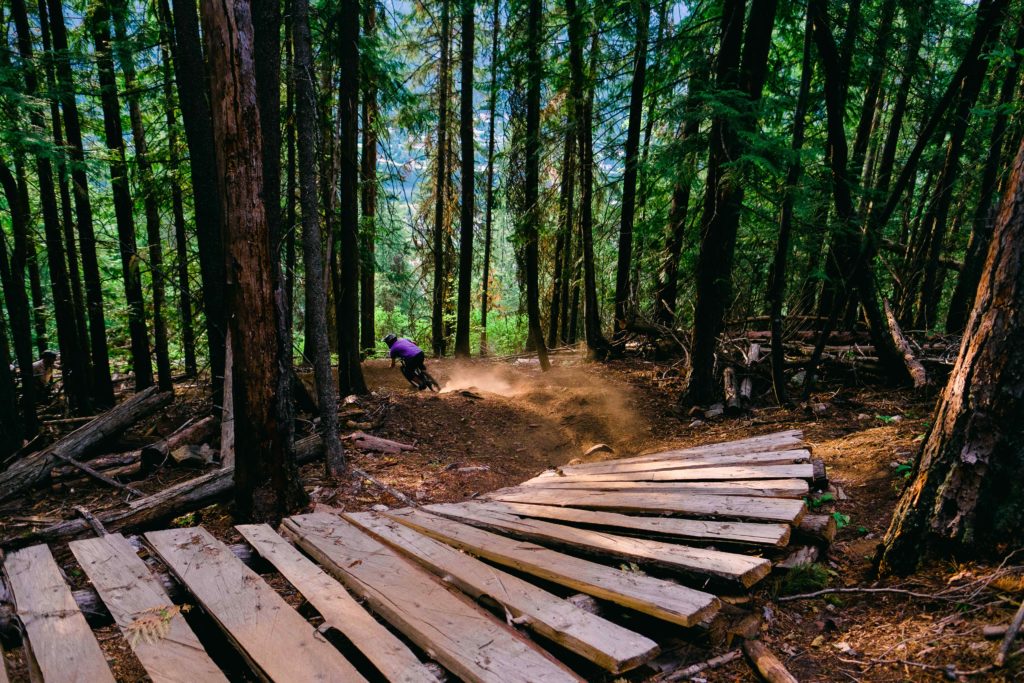 After a long shuttle retrieval, we arrive back at the lodge late, with just enough time to break out the terry bathrobes and slippers. We've all slept in cars or on couches for our rides with no complaint, but there's something to be said for plush accommodations that allow you to make just one more run, knowing that hot showers and high thread counts await.
On our last day, before we part ways, we check out Salmo Ski Hill. Constructed by the Salmo Valley Trail Society, the trails are as steep as the ski runs are sedate. Inducer starts off fast with wooden features and S-turns, and then, following the respite of a comparatively mellow middle section, gets rowdy in its final stretch. Berms where the bottom drops out, coupled with mild exposure, make for some of the most white-knuckle riding of the trip, which is no small feat.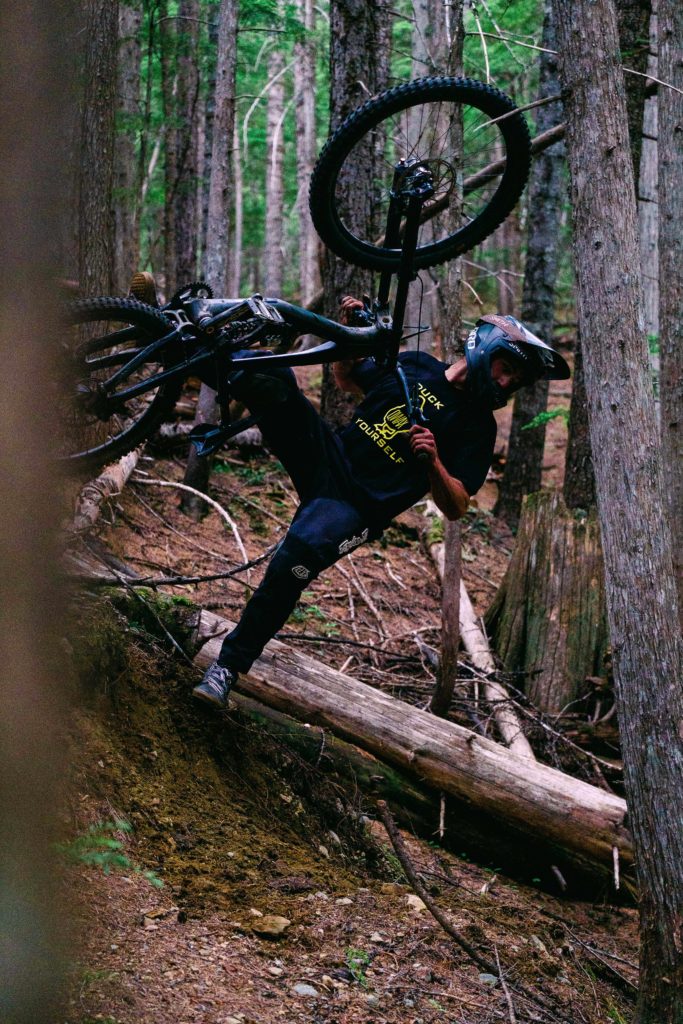 That the kid-friendly T-bar skiing of Salmo would translate to black-diamond riding in the summer surprises us. But the reality is, in BC there are amazing trails anywhere there's land on which to swing a pick or stick a shovel. It's a product of the same silver-rush spirit that settled the Kootenays. And although it could not be further apart on the creature comfort spectrum from the area trails, Logden Lodge evokes that same spirit.Who says dirtbags can't appreciate the finer things?
Photos by Aaron Theisen