The Bighorn Show is an annual tradition for seasoned sportspeople and a great opportunity for anyone who loves the outdoors and wants to learn more about procuring some of the food we eat through hunting and fishing. We are giving away 12 pair of tickets to this year's show too. Enter here!
Each year, the Big Horn Show packs hundreds of outfitters, travel destination representatives, and hunting, fishing, and outdoor adventure-related vendors into the Spokane Fair and Expo Center (also known as the Spokane County Fairgrounds), making it the place to learn about fish and wildlife, hunting and fishing techniques, bucket list destinations, and the latest gear.          
Established in 1960, the Big Horn Outdoor Adventure Show, sponsored by the Inland Northwest Wildlife Council, is one of the oldest and longest continually operated sports and recreation shows in the United States and features seminars, demonstrations, and the most current information for outdoor enthusiasts of every kind.
Get tickets at a Ziggy's Home Improvement store locations in Spokane or buy online at Bighornshow.com.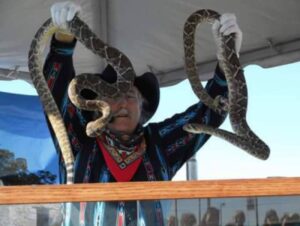 Learn about other happenings in our News & Events department.