This booty has been found! Congratulations to the winner.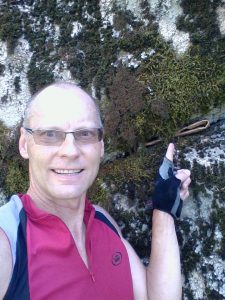 Play the OTM Backcountry Booty treasure hunt contest and you get to explore different trails around the region and possibly win gift certificates for cool outdoor gear and other prizes. Here's how it works:
1. We hide a booty certificate, that's good for whatever prizes are up for grabs, along a trail somewhere in a park or recreation area in the greater Spokane area.
2. We name the general location and offer up a few clues and photos on Facebook and the Out There Monthly website (scroll down on this page for the clues and pics). Check the contest page at OutThereMonthly.com to review all the clues for the current booty.
3. We keep giving out clues on Facebook until someone finds the booty and wins!
4. Winners post a victory photo on Out There Monthly's Facebook page to confirm that it's been found, and then we let them know where to pick up the prize(s)!
Oboz Footwear, Backcountry Booty Prize (This Booty was found 6.22.16)

The prize this time around is your choice of Oboz Footwear (hiking boots or shoes, trailsport, outdoor lifestyle, you pick). Based in Bozeman, Montana, the slogan at Oboz is "True to the Trail," which guides their shoe design process and business ethics (they plant a tree for every pair of Oboz sold, for instance). Scroll down for the clues and start searching for your new pair of Oboz today!
Thank You to Our Contest Sponsor Oboz Footwear!

This Booty has been found! Thanks for playing.
Backcountry Booty clue #5: Off the beaten path a bit.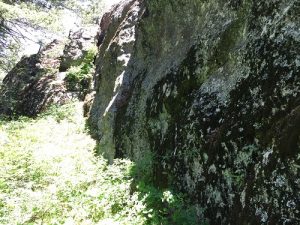 Backcountry Booty clue #4: Doesn't really look like a south-facing hiding spot, but it is.
Backcountry Booty clue #3:  Keep climbing.
Backcountry Booty clue #2:  There are plenty of excellent views close to where this prize is hidden, but you won't see much in the way of far-off scenery when you're standing in front of this booty's hiding place.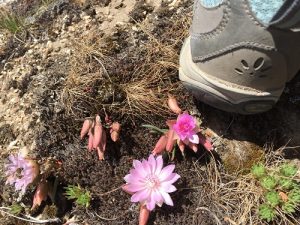 Backcountry Booty clue #1:  Start your search on the Spokane Valley side of the Iller Creek Conservation Area and head uphill!