This Booty has been found! Congratulations to the winners! Play the OTM Backcountry Booty scavenger hunt contest and you get to explore different trails around the region and possibly win gift certificates for cool outdoor gear and other prizes. Here's how it works:
1. We hide a booty certificate, that's good for whatever prizes are up for grabs, along a trail somewhere in a park or recreation area in the greater Spokane area.
2. We name the general location and offer up a few clues and photos on Facebook and the Out There Monthly website (scroll down on this page for the clues and pics). Check the contest page at OutThereMonthly.com to review all the clues for the current booty.
3. We keep giving out clues on Facebook until someone finds the booty and wins!
4. Winners post a victory photo on OTM's Facebook page to confirm that it's been found, and then we let them know where to pick up the prize(s)!
10.23.15 Backcountry Booty prize: This time, you'll be hunting for a Nelson, B.C. getaway package ($400 value) courtesy of Nelson Kootenay Lake Tourism and other awesome sponsors. The prize pack includes:
Thank You to These Contest Sponsors!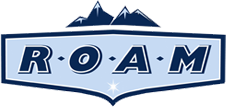 Congratulations to the winner who found the booty!

10.23-15 Nelson, B.C. Getaway Contest Clues:
Backcountry Booty clue #4: It's between here and the top. Not too far off the trail. (No plant trampling or major bushwhacking required.)

Backcountry Booty clue #3: We have hidden backcountry booty bags in a lot of different places over the past year: up in trees, deep in a bush, shoved into the gap at the base of a giant boulder and other hiding spots. Here's a clue to where the latest Nelson, B.C. getaway booty along the Liberty Lake loop is stashed.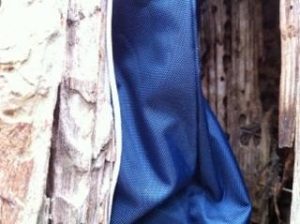 Backcountry Booty clue #2:  If you reach this bridge, you're headed in the right direction but still have a ways to go!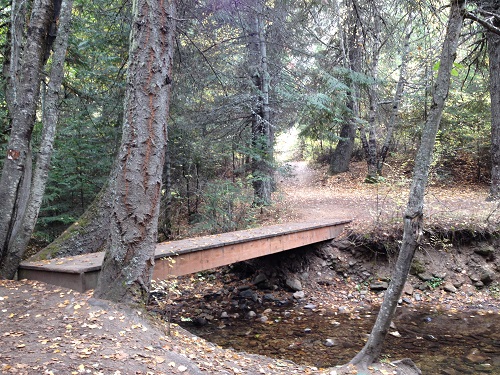 Backcountry Booty clue #1:  This time you get to explore and enjoy one of the largest county parks in the State of Washington: Liberty Lake Regional Park. If you have hiked the popular 8+ mile loop through the cedar grove and up past the waterfall, you have walked right by the spot where the Nelson, B.C. getaway package booty is hidden. More clues coming soon. Good luck!