We went straight to the doctor and asked how to avoid common winter sports injuries to help you up your odds of not getting hurt this winter.
The Doctor
Dr. Eric Anderson is a primary care sports medicine physician at the Sports Medicine Orthopedics department at Rockwood Clinic in Spokane. While earning his medical credentials, he skied competitive freestyle for the University of Colorado. He's now an avid skier in the Spokane area and makes for a great resource for injury prevention tips.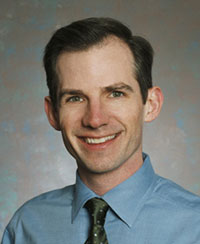 Common Injuries
Dr. Anderson says that alpine skiing and snowboarding are the most common in this region for traumatic injuries. He sees few ankle injuries, as the ski boot industry has evolved. Most skiing injuries he sees are from the boot up—with such a stable ankle area, the torque travels elsewhere (usually to the knees).
Alpine Skiers: Knee damage such as MCL or ACL injuries. There's an occasional shoulder dislocation, rotator cuff tear, or concussion, but alpine skiers' lower extremities take most of the damage.
Snowboarders­: Upper extremity injuries such as wrist fractures, shoulder injuries, and concussions.
Nordic Skiers: Overuse injuries such as tendonitis.
Follow These Tips & Don't Get Hurt
Precondition: For alpine skiing and snowboarding, maintain core, hip, and leg strength. For Nordic skiing, make sure you're in aerobic shape. "Remember that you're doing functional movement patterns that you're not accustomed to doing," says Dr. Anderson. When you're starting a new season, allow yourself an acclimatization period.
Check Your Gear: Use decent, current equipment. Check your equipment regularly, and have a shop professional set your ski binding and release settings. "I see people cranking down on their ski bindings, and then they don't release when they want them to, which can set them up for a knee injury," he says. Helmets also come doctor-recommended. "The technology is such that they're lightweight and warm, and they can lessen a concussion and prevent head trauma." Wrist guards can also protect alpine skiers and snowboarders from wrist fractures.
Stay Hydrated & Nix Alcohol: You lose your drive for thirst at colder temperatures, and cold, dry air can add to dehydration. Keep up on your water intake, and wait to imbibe until you're back at the ski lodge. "Drinking during the ski day can compound dehydration, decrease your reaction time, and increase your risk of an exposure injury," says Dr. Anderson.
Wear Proper Clothing: When you're worn out, you're more likely to make mistakes leading to injury. Regulating your body temperature will help prevent fatigue and dehydration. The doctor recommends wearing a base layer, a mid-weight insulating layer, and an outer shell.
Know Your Limits: Have a good self-appraisal of your skills. "I see it way too often where people will ski with friends who are better, and they'll push themselves beyond what they're technically able to do," says Dr. Anderson. "I think people forget that skiing is a pretty intense sport, when you consider that you have pounds of equipment on your extremity that you're throwing around in potentially deep snow."
Take Lessons: "We're very good about putting our kids into lessons, but I see so many adults who could benefit from professional instruction. It would make the sport safer and much more enjoyable," says Anderson. If you're new to something like recreational ice skating or sledding, consider wearing knee, elbow, and wrist pads to prevent fractures.
Have Backcountry Awareness: Get proper avalanche training and appropriate gear if you're in the backcountry. The doctor recommends, at a minimum, to carry a beacon, shovel, probe, airbag, and have a partner. You should be aware of snow conditions, carry a map, and have a contact person who knows your location. Carry a cell phone and battery pack. Hand warmers and snacks are helpful if you become injured and have to wait for rescue. //
Lisa Laughlin is a contributor and digital editor for Out There Outdoors.