Not one, not two, but three season ski passes belong to Kim Lukes, 64, which is why she skis 70-90 days a season, along with her husband of 44 years, Craig. While they've long been dual-pass holders at Mt. Spokane and Silver Mountain, this season marks their first with Ikon Passes—providing unlimited use at 41 ski destinations on five continents.  
Their wanderlust has already taken them to ski resorts in British Columbia, Canada, and Salt Lake City, Utah. With Ikon Passes, they anticipate skiing at Jackson Hole, Big Sky, and Squaw Valley for the first time, and revisiting Utah resorts. "We're just going to see where the ski conditions are good and go wherever we want," says Lukes. "We watch the weather and snow reports, and we sometimes go up anyway, because it's often better than what you think it might be."
Kim and Craig both grew up in Spokane and learned to ski in the 1960s as young teens. "At Sports Creel, you could rent gear from their basement and take the weekend bus that left the shop and took you to Mt. Spokane," she says. After high school, when Kim and Craig met and started dating, their shared mindset about outdoor recreation got them skiing together.
Now, a combination of factors makes their Boomer "ski bum" life possible. Three years ago, they retired after selling their business, Pacific Ice; but alpine skiing was always their family's go-to sport—skiing with their two children on Thanksgiving Day and nearly every day of Christmas break and taking ski vacations.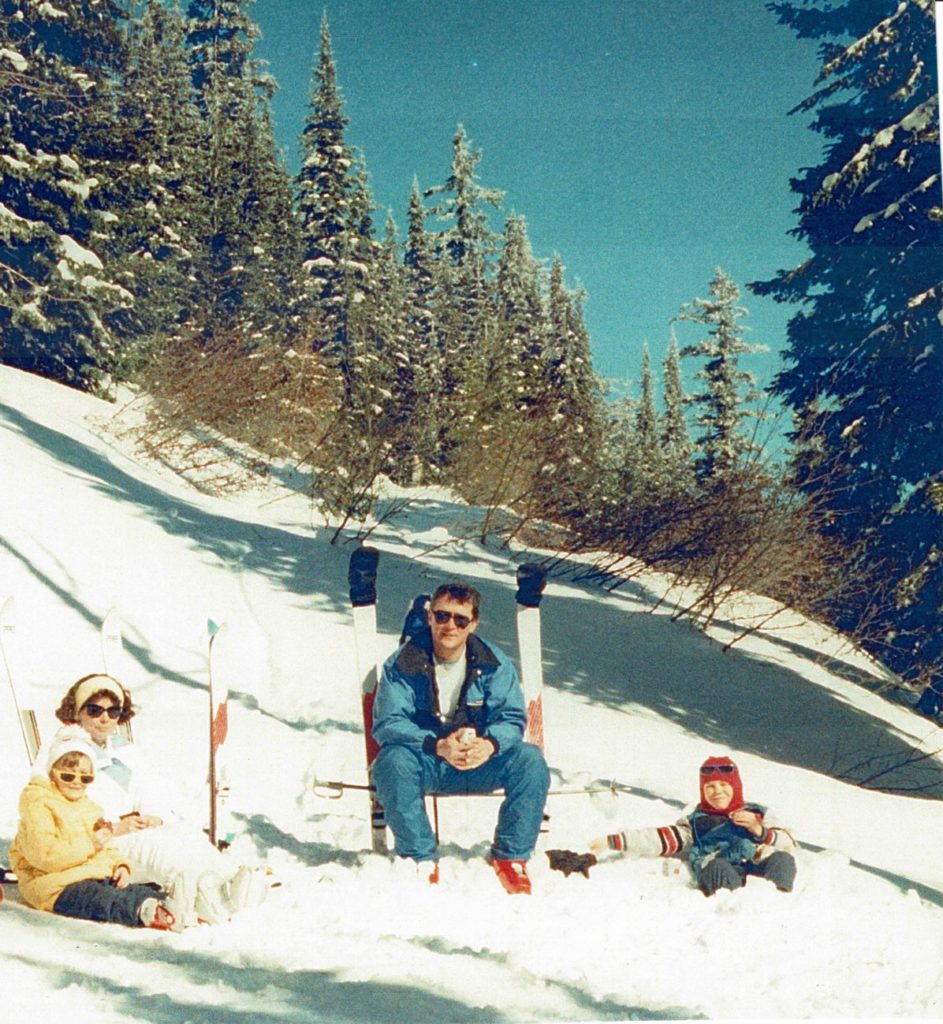 They're also not haunted by old injuries. "Everybody has aches and pains, but we go out there and ski as long as we can, as long as the conditions are good," she says. "I'm not a big fan of moguls—I'm too old for that…Craig is much stronger than I am. I wouldn't consider myself an expert skier. We'll split up and take different runs, and if we don't see each other at the bottom, we see each other at the lodge."
As for powder and tree skiing? Bring it. "We just love to be outside. It's quiet. Everybody's there to have fun, so it's a good atmosphere," she says. Having good gear also helps. "The ski gear can be fitted so well, so you can really find what fits your foot and ski style. And same with ski clothes—better gear than what we [used to have]," says Lukes. They also backcountry ski—taking all the necessary safety gear and relying on their avalanche education.
"A woman once told me, 'The best skier on the mountain is the one with the bigger smile.' And that's so true. Get air and exercise, find the run you like, and ski at your own pace, and do your own thing. There are so many nice people that you're going to meet up there…Just get out there. Enjoy your day."
As grandparents they have even more incentive to not slow down. During fall and spring, Kim and Craig are avid bikers, and during summertime they enjoy camping, swimming, and boating. As for wellness secrets, she doesn't have any. When I ask her if she eats vegan or gluten-free, she laughs and says, "We eat whatever we feel like. We like bacon cheeseburgers and all the bad stuff." Staying active is her simple mantra. She says, "We don't want to look back 20 years from now and think, 'Why didn't we do that?!' We want to be active outside as long as we can." //