Spring is a transitional season for little humans as much as it is for nature. Like budding green leaves, kids are venturing outside more often, transitioning from weekend winter sports to riding bikes after school. Increasing daylight minutes provides children with time to enjoy warming, sunny afternoons.
Parents and caregivers can harness this opportunity with an intentional focus on nature-based activities. Here are seven how-to books, all published by Quarto Books, that focus on STEAM principles—Science, Technology, Engineering, Art, and Math. (Titles listed in alpha order.)
Forest Club: A Year of Activities, Crafts, and Exploring Nature, by Kris Hirschmann, mother of two. This hardcover book for teachers and parents—with a forward by Anna Sharratt, founder of Free Forest School—makes a great addition to a nature school-themed home library. Organized by seasons, the spring chapter includes eight environmental learning concepts, like flowers and animal homes, and eight related activities, like flower pressing and building a bird nest.
Gardening Lab for Kids, by Renata Fossen Brown, vice president of education for the Cleveland Botanical Garden. 52 experiments are organized into six topical units, to "learn, grow, harvest, make, play, and enjoy one's own garden." It includes practical, hands-on activities to make, for example, a rain gauge, birdfeeder, or clay pot water fountain.
Herbal Adventures: Backyard Excursions and Kitchen Creations for Kids and Their Families, by Rachel Jepson Wolf, a homeschooling parent of two kids and owner/founder of the body care company LüSa Organics. Wolf is a dedicated herbalist (her children's names are Sage and Lupine). Her book is organized like a cookbook, with recipes for elderberry gummies, dandelion fritters, chickweed salad, and many more. There are also botany lessons, a field guide with text and photos to identify plants, and directions for DIY crafty projects like how to make seed bombs.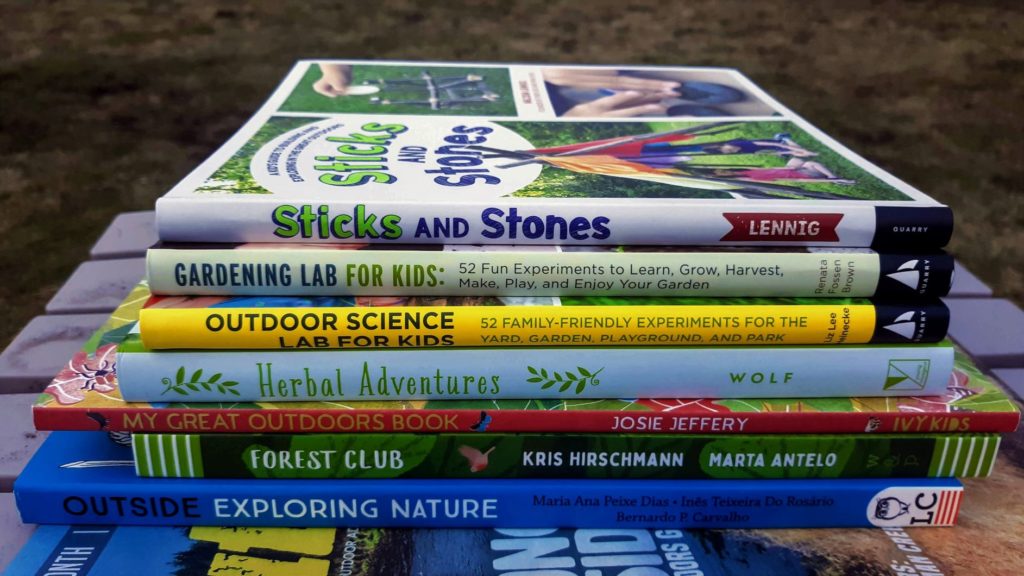 My Great Outdoors Book: The Kids' Guide to Being Outside, by Josie Jeffery, horticulturalist, garden designer, and mother of three kids. 34 hands-on activities are organized according to weather, location, and season, such as rainy or sunny days, in the woods or at the park. The illustrations and layout seem tailored especially for kids in grades three and younger.
Outdoor Science Lab for Kids: 52 Family-Friendly Experiments for the Yard, Garden, Playground, and Park, by Liz Lee Heinecke, a molecular biologist and creator of Kitchen Pantry Scientist website and KidScience app. Organized into 12 topical units, such as Playground Physics, Picnic Table Chemistry, and Garden Hose Science, kids use a science journal for recording their learning experiences. Teens and intermediate elementary-grade youth (grades four+) would be able to complete these labs solo or with peers with minimal adult guidance.
Outside Exploring Nature, translated into English and written by a group of Portuguese authors. Subtitled as "a first introduction to weather, geology, and the night sky," the graphic layout is reminiscent of an education primer, particularly appealing to grades three and younger. Includes 10 chapters, from trees and flowers to oceans and weather. It is organized as a "take along" for family excursions, with probing questions and activities to engage children in hands-on, experimental learning. There's also a glossary of scientific terms and timeline of global natural history.
Sticks and Stones: A Kid's Guide to Building and Exploring in the Great Outdoors, by Melissa Lennig, a former outdoor educator and elementary school counselor. "Research shows that a daily dose of unstructured, outdoor play is essential for the physical and social-emotional health of kids," writes Lennig in the introduction to her book of 30 STEAM projects that all require the use of logs, sticks, or rocks. Ideas include building a survival shelter and simple seesaw from logs, crafting catapults and fences from sticks, and creating rock campfire rings and stone tools. Kids can take this sturdy book with them outside and play and build for hours.
Originally published as "Books for Outdoor Exploration" in the March 2020 print issue.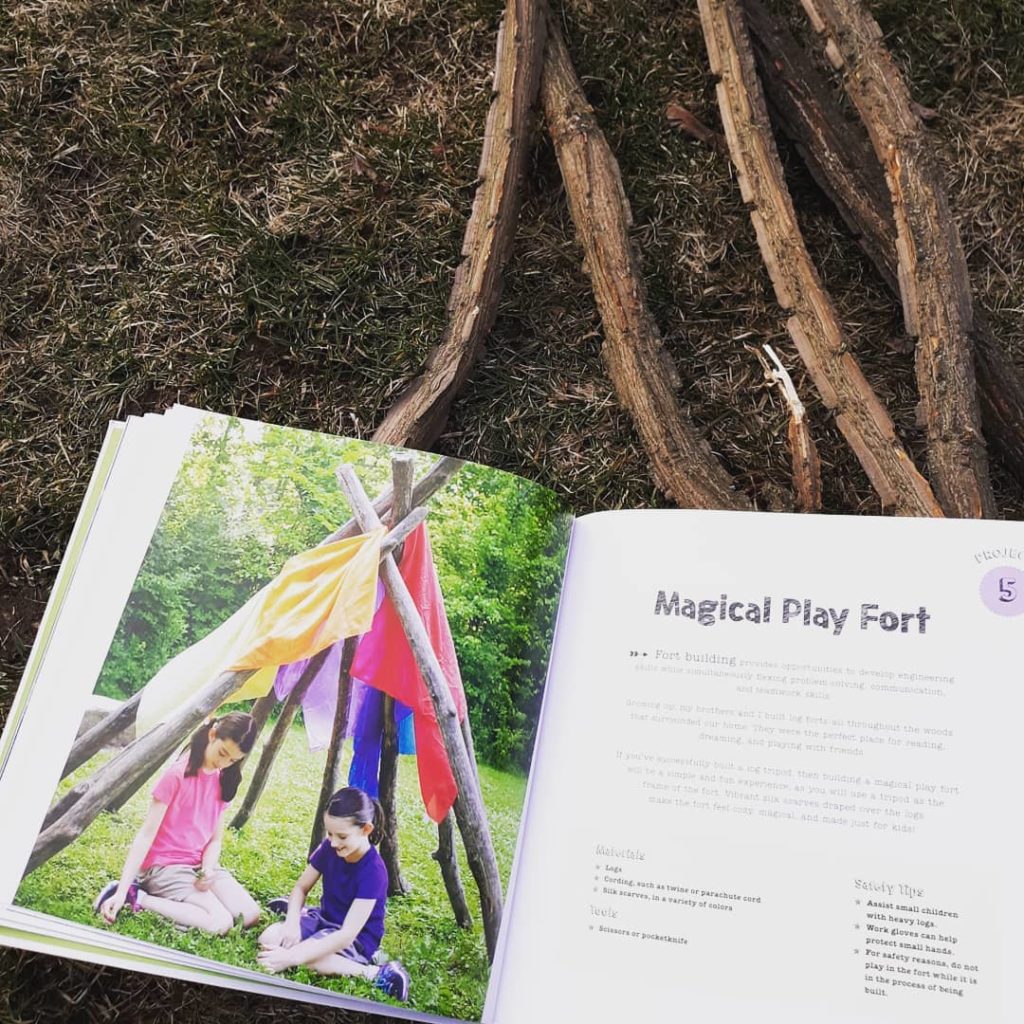 Amy McCaffree is mama to two elementary-age kids, and together they enjoy camping, paddling, biking, and alpine skiing. She was in 4-H as a kid and grew up "free range" on a farm near the western foothills of the Cascade Mountains.