Everyone loves a lake town where you can walk straight from the downtown streets onto a sandy beach and into cool, clear mountain water. The small town of Harrison, Idaho, fits the bill, sitting right on Lake Coeur d'Alene with close access to the Coeur d'Alene River and a chain of lakes connected to the river. With all that water so close, paddling, boating, fishing, swimming, and other water sports define summertime in Harrison. Come and stay and fill each of your days with something different: hiking, boating, biking, watersports, or live music! You'll find plenty of unique and comfortable lodging options and places to eat or grab a drink or treat right there in Harrison.
If you've been thinking about planning a lake getaway, here are some of our favorite ways to play on and around all that water surrounding the historic, friendly resort town of Harrison. While most of the events, festivals, and live music happen on the weekends, if you're planning to stay overnight in Harrison, consider a mid-week trip to beat the crowds and enjoy an even more laid-back and serene experience. Whenever you visit, you can wander easily between the enjoyable grassy park, to the city beach, to the Trail of the Coeur d'Alenes, and back again in minutes, making Harrison the perfect lake town to maximize relaxation and adventure.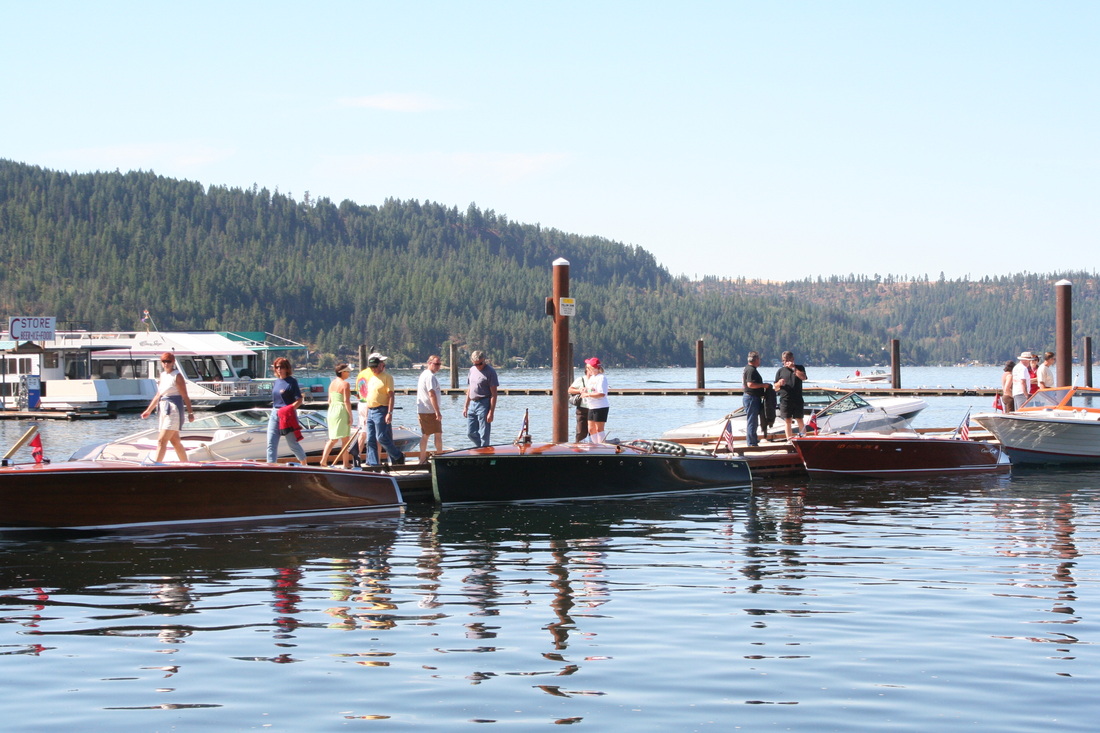 Boating
One of Harrison's prominent features is its public boat launch, making it a haven for boaters looking to hit the lake any time of day. You can also start your boating adventure from Black Lake Boat Launch, Carlin Bay Boat Launch, Harlow Point, Neachen Bay, Sunup Bay, or Tuner Bay. If you're traveling light, you can rent a boat for the day through Harrison Pontoons & Rentals. At the Harrison Docks and Boat Launch you'll find a sandy beach, wading and swimming area, and picnic tables for your family lunch.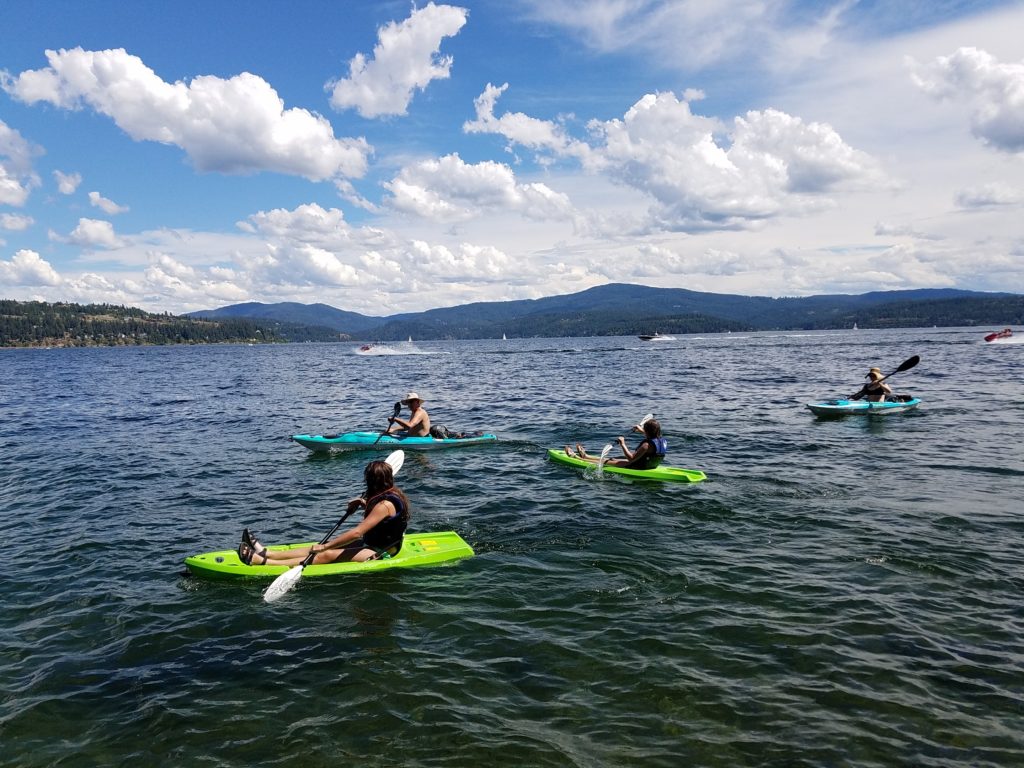 Kayak, Paddleboard, or Canoe
If a slow, scenic paddle is more your style, bring your own watercraft and launch from public beach or docks for a peaceful day on the lake. You can also rent a paddleboard or kayak (or full kayak tour) through Harrison Idaho Water Adventures. You'll find a day well spent as you glide along the glassy lake or river waters and admire the classic North Idaho surroundings. If you stay close to the shore you can scope for local wildlife such as an array of regional birds, moose, and other animals. It's also a relaxed place to canoe or paddleboard and catch some beautiful on-the-water sunsets.
Fishing
Situated near where the Coeur d'Alene River and Lake Coeur d'Alene meet, Harrison has abundant fishing opportunities with unforgettable scenery. The local fish species lineup includes chinook salmon, cutthroat trout, rainbow trout, crappie, perch, large-mouth bass, bullheads, channel catfish, blue gills, sunfish, northern pike, and tiger muskies. (Snag your bait for the day at the Harrison Trading Post.) Bring your own boat or paddlecraft or rent your fishing vessel of choice in Harrison. If you'd like a bit of competitive fishing on your Idaho getaway, check with the local chamber for angler tournament schedules.
Swimming
Bring your over-sized flotation devices, water wings, pool noodles, and more to play at the Harrison Beach. This protected sandy area is located between the county boat docks and the Trail of the Coeur d'Alenes, with close access to the town park with plenty of shade for a family picnic. Kids will love splashing in the sun, and all ages can practice their diving form from the swimming and diving platform.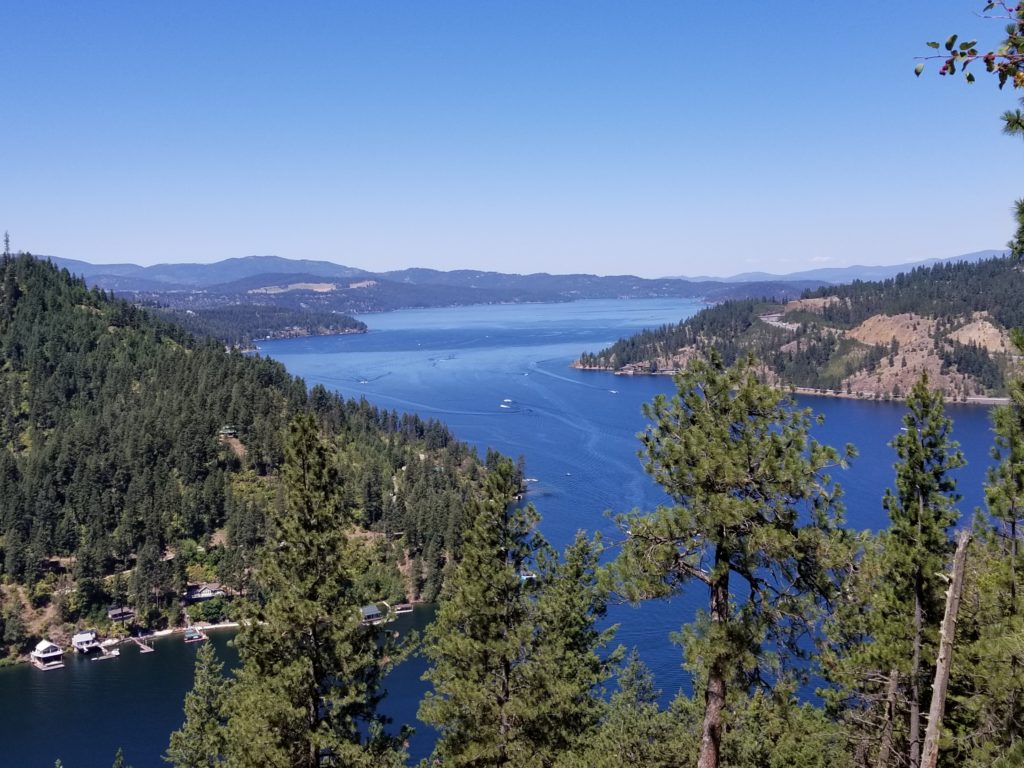 Hiking
It's not exactly on the water, but you'll feel like you're floating far above the water with one of these scenic hikes near Harrison. Each one provides a bird's-eye lake or river view. Start from Heyburn State Park and take the 3-mile Indian Cliffs trail for a great view of the surrounding lakes and St. Joe River. Look out over the Coeur d'Alene River and Anderson Lake from the Trail of the Coeur d'Alenes' Springston Trailhead. Hike the Mineral Ridge National Recreation Trail and Scenic Area for epic views of Lake Coeur d'Alene. Or set out on a stroll along the Trail of the Coeur d'Alenes right in town.
Biking on the Trail of the Coeur d'Alenes
Water views will abound from this renowned rail trail, an impressive 73.2-miles of paved pathway stretching from Plummer to Mullan. Bike on scenic bridges across sparkling Idaho rivers and pedal close to lakes and wetlands teaming with birds and other wildlife. Start your out-and-back ride right in Harrison. Bring your own bikes or rent from The Cycle Hausin downtown Harrison.
[Photos Courtesy of Harrison Chamber of Commerce]
(Sponsored Content)