If you're a trial seed gardener, this month brings an exciting milestone: transplant day. One such gardener is Hannah Wilson of Rundle's Urban Farm in Spokane, who tests seeds for Seed Savers Exchange as part of its Community Science ADAPT program. In the coming months, Wilson will log growing notes on her trial varieties into the SeedLinked app, including harvest dates. She will asses uniformity and appearance, flavor, and yield. For a gardener like Wilson, this is pure fun. For Seed Savers Exchange, who sends Wilson and other home gardeners across the nation free seeds to trial, it's a way to vet small-scale heirloom varieties.
It's Wilson's third year trialing seeds in her backyard test garden. This year she is growing a dwarf cherry tomato, sweet peppers, sunflowers, and zucchini for Seed Savers. One of her favorite discoveries through the trial process has been a tomato variety called Church.
"It's this massive, blocky-shaped tomato, and all of them were a pound or more. That one was just really fun. It has super dense flesh, but it tastes sweet and juicy," says Wilson.
You may not always love what you get from a backyard test garden. Last year, Wilson grew a green variety of eggplant that exhibited a lot of scarring and didn't look appetizing.
Interestingly, the Church tomato that performed so well for Wilson scored poorly overall in the Seed Savers trial run. Part of the Seed Saver objective is to determine which varieties can thrive across multiple growing regions and be offered in their seed catalog nationwide.
When you trial seeds for Seed Savers, you can employ any growing method, as long as you're consistent: greenhouse, high tunnel, in-ground, or in containers. Wilson starts her plants indoors then transfers to a hand-built greenhouse when it becomes reasonable to heat it through the night in our region. Rundle's Urban Farm employs creative solutions, like a bucket of water with an aquarium heater that provides warmth and humidity in the greenhouse, which shares space in their urban yard with a chicken run and a long stretch of dirt where Wilson and her husband ripped out yard in favor of garden space for experimental growing.
"I'm kind of obsessed with tomatoes, so I grow 25 or so varieties every year and a lot them are ones I've never grown before," says Wilson.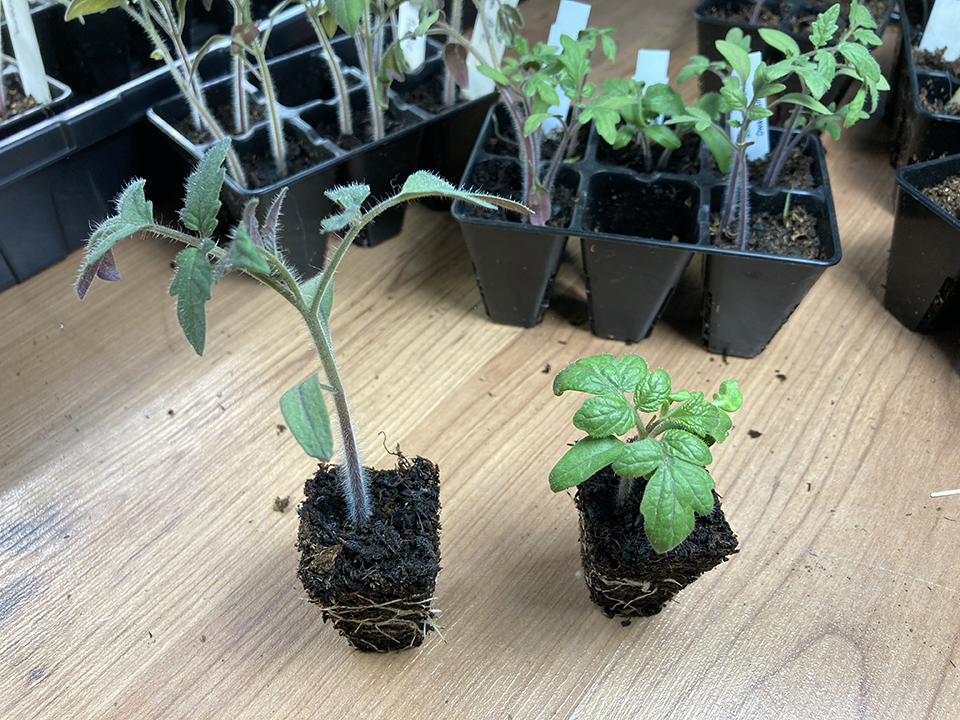 Along with the other gardeners who are willing to trial seeds and keep notes, Wilson helps give a second wind to heirloom varieties that may otherwise die out, with the personal benefit of free seeds and their produce. They're seeds that aren't commercially available (yet).
If you'd like to create your own backyard test garden, sign up now for Seed Savers Exchange's newsletter (seedsavers.org) and mark your calendar for January 2024 — the month when new trial seeds are sent to eager gardeners. To buy some of Wilson's local garden starts this month (non-trial plants), check out Rundle's Urban Farm at rundlesurbanfarm.com or on Facebook.
Lisa Laughlin is the Managing Editor of Out There Outdoors and enjoys her own backyard gardening.