By Ingrid Hannan
Who says you need to own a car to go on an adventure? Sure, it's harder to get to national parks and wide swaths of wilderness on your own without one. As someone living in an urban area, I regularly feel an urge to be somewhere more natural, wilder, and more beautiful. And yet, if I wait to be on top of a mountain or alone in a forest to feel that itch scratched, I'll almost never get the chance. Here are four ways to cultivate this spirit of adventure closer to home. 
Go Early
Get up before dawn and ride your bike to a park with a beautiful vista. When you get to a good viewpoint, you can pour yourself a thermos of hot coffee and watch the sun come up. You'll usually have the place to yourself and a chorus of birds.
Suggested ride: Manito Park. For a mellow or family-friendly alternative: Take bus number 4 or bus up the hill and bike back down. 
Go Late
Grab a friend and your headlamps and do a post-work sunset run. Yep, we're tired after work, and it can feel intimidating to hit the trails or the streets with limited light. But there's fun and motivation in coming together, and it can be a great way to train for that summer trip. Also, there's something about headlamp light that makes things feel adventurous.
Suggested run: Spokane's Riverfront Park. You can start and end near the fountain, which puts you within walking distance to some awesome post-run takeout food options. 
Go Up
Spokane is blessed with local climbing crags. Several you can even take a bus to! It's amazing how even just a half day of climbing at a local crag on a sunny morning—even if it's a short, moderate climb with no glorious view at the top—can generate a moment of connecting to that wild, scary, adventure feeling.
Suggested spot: Dishman Hills. Use bus 90 or 94.  
Go Big
Make an all-day adventure from your door. Pack up your backpacking pack and put on your boots. Throw in breakfast and lunch and even bring your camping stove. Bring a map and compass and plan to spend an entire day walking to some far-off destination. Getting up early, planning a route, heating up a quick meal with a camp pot, and feeling the familiar weight of your pack is all it takes to feel like you're on an adventure. This is a great way to train, and there's so much to see when we are looking at our surroundings with more observant eyes. This also works as an all day bike trip.
Suggested trail: Centennial trail. Jump on the centennial trail at your nearest of favorite trailheads. Head all the way to Idaho, or link up to Riverside and Nine Mile Falls.
Get Creative
Check out bus routes that may take you someplace new. Get friends to join you in early morning or late night versions of your favorite local fun. And planning a bigger trip with a car rental or your own wheels can feel all that much sweeter when you've been building up to it. Wilderness and adventure are as accessible as your imagination and fearlessness to try something different.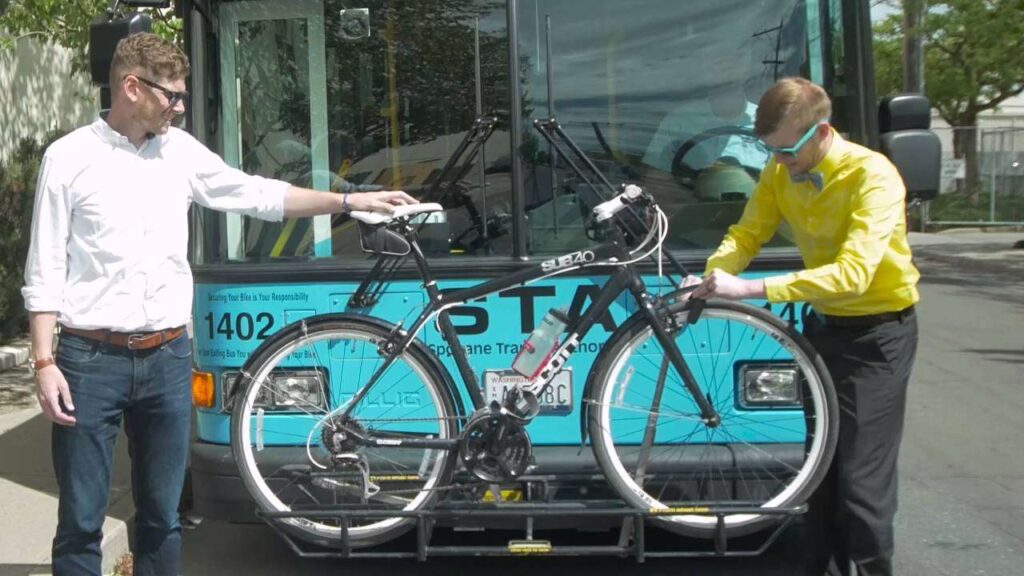 Ingrid Hannan is currently living in a big city for grad school but feels her real education happened mountaineering in the North Cascades, climbing rocks in the desert, skiing uphill, getting pummeled by ocean waves, and backpacking in glacial valleys. She escapes to wilderness to learn more whenever she gets the chance.