Outdoor adventurers love new gear to enhance their enjoyment and comfort in the great outdoors. Here are 12 products, reviewed and recommended, to consider.
Big & Little Genny Portable Emergency Power Generators
These portable, rechargeable battery-powered generators help you keep your electrical devices running at home or work when the power goes out or at camp when there's no electrical outlet to be had. Plug the generator into a standard AC electrical outlet for charging or charge from a solar or wind power source. When you're off-grid, you can also charge the generator with the solar panel that comes with it.
These Simpliphi generator kits are silent, non-toxic, cobalt-free, and are sealed and weather-resistant. The Big Genny is larger, but both generators will fit under a desk or table or in a car, RV, or tent. Mounted with heavy-duty wheels and a collapsible handle, you can easily haul them around where you need them.
Each generator includes a 5-volt USB port for cell phones and tablets, as well as outlets to charge laptops, fans, lights, small appliances, and more.
Big Genny MSRP: $2,998. Little Genny MSRP: $1,489. Available locally from Spokane's Eco Depot. Email bruce@ecodepotinc.com or call 509-216-4472 with purchase inquiries.
Bedrock Cairn 3D Adventure Sandals
There's a reason why most of the river guides we ran into rafting the Lower Salmon River this summer were wearing sandals from Missoula, Montana-based Bedrock Sandals.
Bedrock's industry-leading designs and thorough field testing have produced a light, flexible sandal that is equally at home in the mountains, on river, or at the beach. The sculpted footbed and Vibram traction have unbeatable grip with the feel of a minimalist running shoe, and with three points of adjustment, ensuring a tight fit and making adjustments when needed takes seconds.
The one thing about the Bedrock design that I was concerned about is the two thin pieces of cord that make up the toe thong. I've never liked the feel of a toe thong or the rubbing that usually occurs. Yet, after several months of wearing my Cairn 3Ds, I barely notice the strips of cord between my two toes and have had no rubbing issues.
Bedrocks are by far the best adventure sandals I've ever worn.
MSRP: $115. Available at Hyperspud Sports in Moscow, Idaho, or online at Bedrocksandals.com.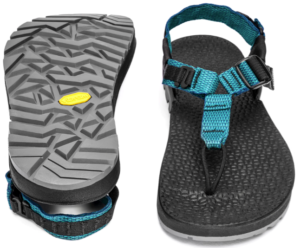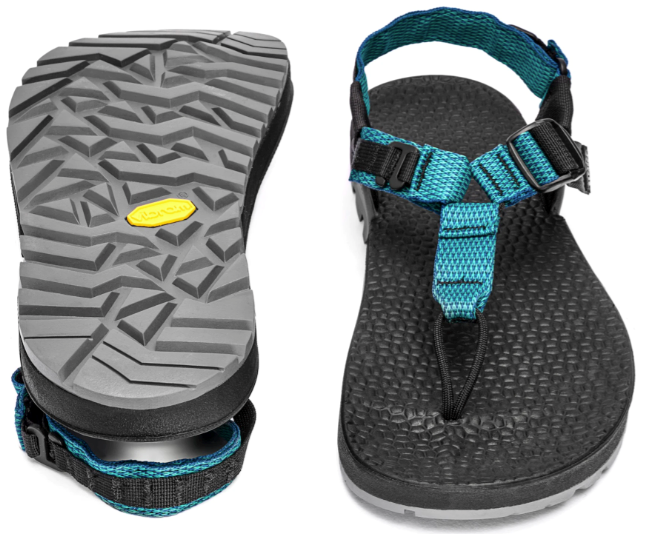 Dakota Grizzly Bowie Shirt
The softest button-up shirt in my closet for sure; it feels like you're wearing a giant, fluffy kitten. The plush, double-brushed, Artic fleece made by Dakota Grizzly is stretchy, lightweight, and quick drying.
The Bowie features antique buttons and chambray and microsuede trim to class things up a bit. A warm, comfortable, and stylish choice for a fall and winter shirt that you can wear anywhere.
MSRP: $74. Dakotagrizzly.com
PCH Hoodie from California Cowboy
Nothing beats a full-zip hoodie when the weather turns colder, and this one from California Cowboy has a weight and warmth to it that reminds you you're wearing something substantial. It's made with rugged French Terry fabric and features a double-layered, voluminous hood.
And then there are the many fun features that truly set this hoodie apart: an over-engineered, secure bottle pocket holder; a zip-dry pocket for phones and other dry goods; a bottle opener pocket; kangaroo pockets; a hidden pen pocket; a loop for hanging your sunglasses; and California-inspired style. It's not just a hoodie; it's a party.
MSRP: $148. Californiacowboy.com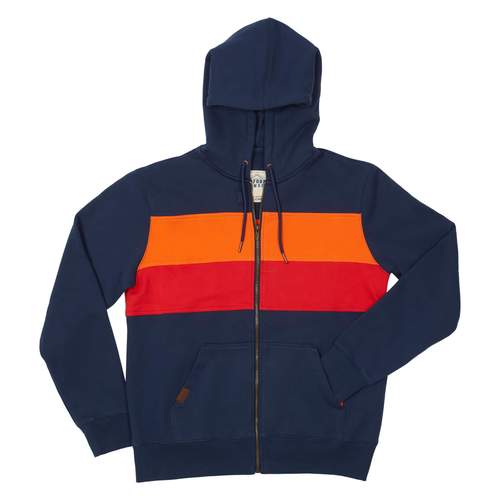 Sea to Summit Stretch-Loc Straps
Similar to the traditional Voile-style ski and bike straps, these new Stretch-Loc Straps made by Sea To Summit have added function with the unique keeper straps that allow you to secure strap ends so they don't flap about wildly. The strap ends also have ridges to make gripping and tightening with wet or gloved hands easier.
With so many applications, from skiing and biking to bikepacking and camping, they make a great stocking stuffer. Stretch-Loc Straps come in varying lengths and thickness for different applications.
MSRP: $8.95 – $15.95. Seatosummitusa.com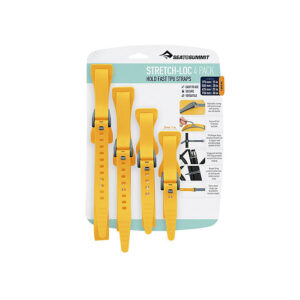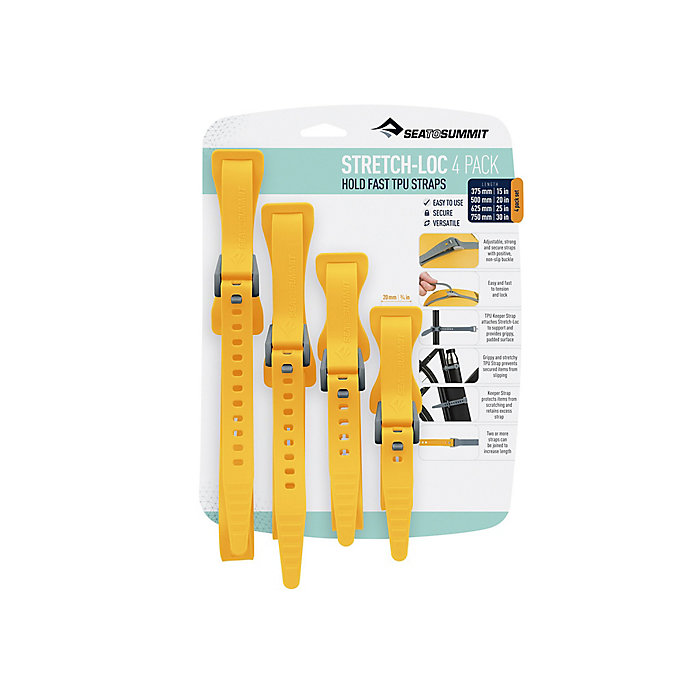 Voited Soul Slipper
I've been wearing these toasty, comfortable slippers back and forth from the yard and house since the temps cooled this fall and absolutely love them. Made by Voited, these slippers are lightweight, fleece-lined for warmth, water repellent, and made from recycled fabric.
The memory foam footbed explains why they are so incredibly comfortable, and the hand-stitched rubber soles provide the grip you want for moving back and forth from indoor and outdoor use. Perfect at home, at the ski hut, in your van or RV, or any laid-back office setting.
MSRP: $49.90. Voited.com.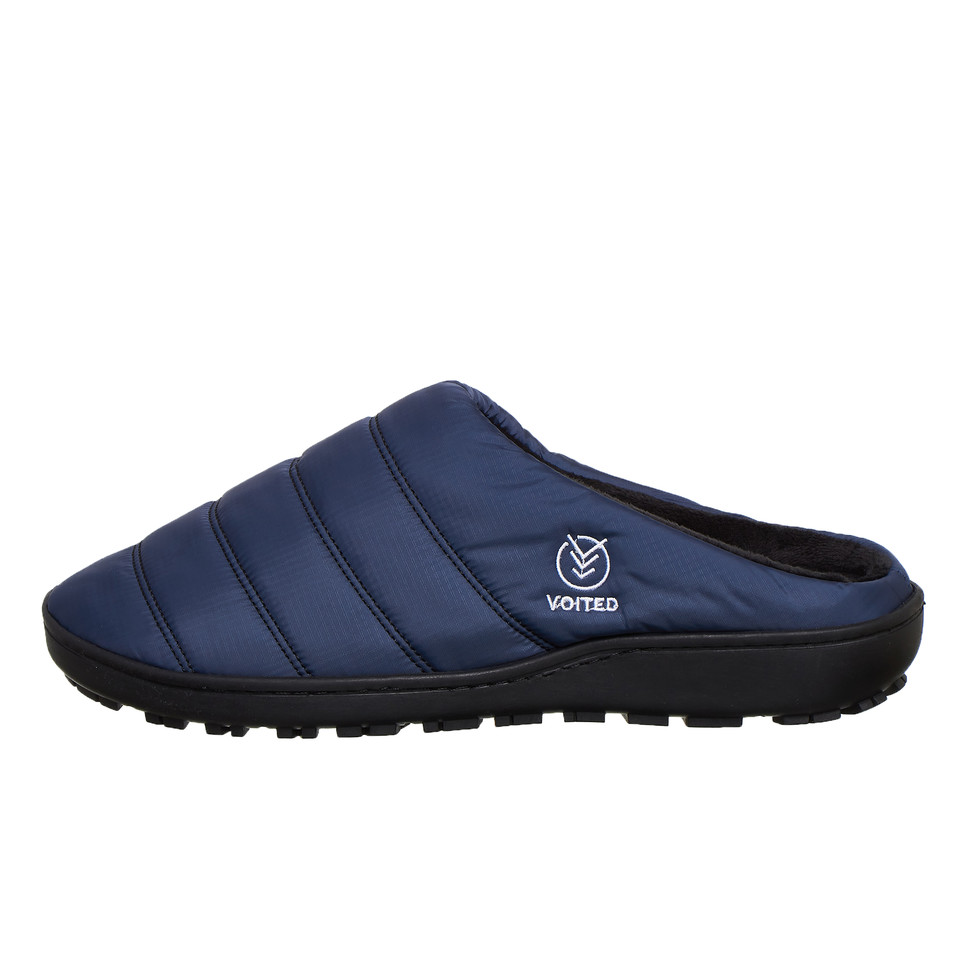 California Cowboy Olympic Valley Plaid Flannel
The print choices for California Cowboy's High Sierra flannels are awesome, but the new Olympic Valley Plaid is my favorite as it reminds me of a long-lost grunge-era flannel I had in high school. This shirt is the first-ever to be designed specifically as après-ski apparel.
It features luxury Portuguese cotton, a warm thermal lining, pockets for an adult beverage, a bottle opener, and a lined and zippered pocket to keep your phone dry. New features include a reinforced bottle pocket lining and a hidden seltzer pocket for slimmer drinks. Comes with a bottle opener and a beer koozie too.
MSRP $148. Californiacowboy.com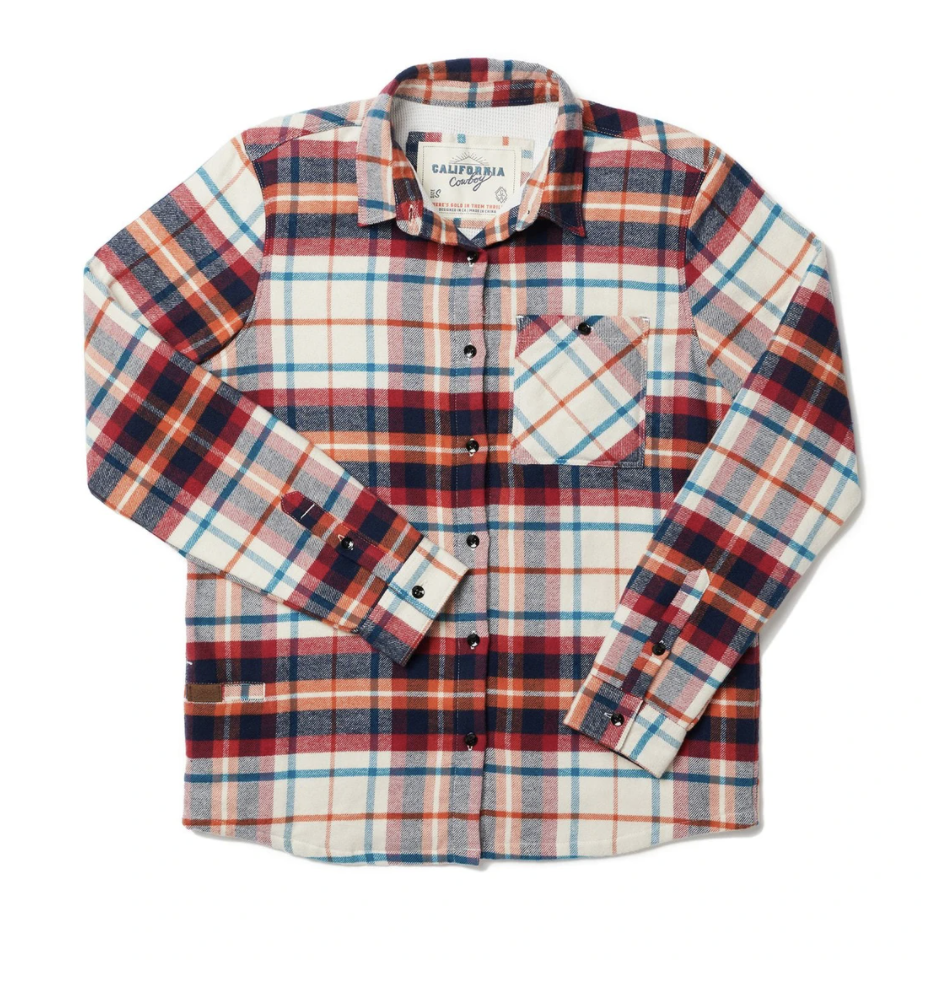 Jack Wolfskin Tasman Jacket
This jacket made by Jack Wolfskin is made for high-cardio activities in cold weather. The arms and back are made from stretchy, breathable synthetic insulation to help regulate your body temperature and wick away sweat, while the front chest area is stuffed with wind-proof, 700-fill down insulation.
And a down-insulated hood keeps your head and ears warm when needed. Ideal for backcountry skiing, winter running and biking, and cross-country skiing.
MSRP: $179.95. Us.jackwolfskin.com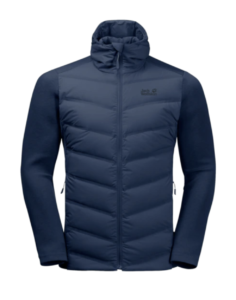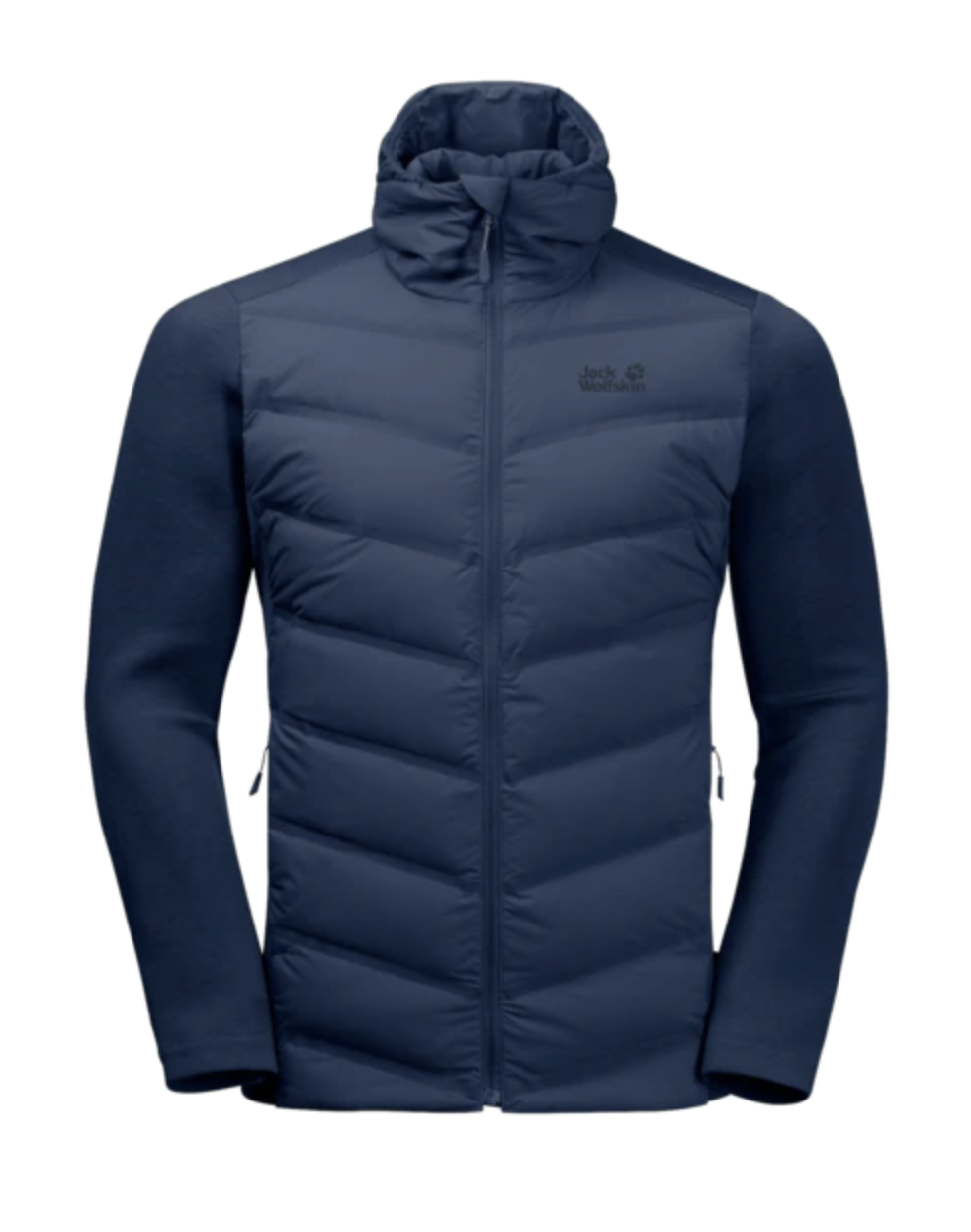 Tentstile Connect Tree Tent
Other than being a cool way to camp—suspended off the ground in the trees in something much like a big, weather-proof hammock—there are some practical reasons why you might want to consider a tree tent like the Tentstile Connect.
First, there's the critter consideration. I was once kept awake half the night by racoons trying to get in my tent. Rattlesnakes slithering about at night are another concern in some places. And then there are the spiders and creepy-crawlies that come out at night.
Second, with the best campsites at many destinations often taken these days, the Tentstile Connect gives you more options to pitch your tent above what may be rocky or un-even ground where terrestrial tents can't be pitched, opening up a whole new world of campsites.
Once attached to three, sturdy trees with the ratchet straps, the 2-person, 4-season Connect sets up in around 10 minutes (longer your first few times) and has plenty of space for two adults and their gear (52 square feet). Features include underfloor mesh storage for packs and gear, an interior mesh pouch, and a removable three-tier pocketed dividing screen that provides storage and separation between two sleepers.
The bug-netting roof allows for stargazing without the bugs, and the rainfly is there when you need it. A super fun way to camp and a cool, bug-free hangout spot for kids or anyone else on lazy days in camp.
MSRP: $549. Tentsile.com
Gregory Border Carry-on
A huge upgrade from my old, technical travel pack, the innovative Gregory Border Carry-on is loaded with travel-wise features. At 40 liters, there's plenty of room to stow your carry-on essentials or even one minimalist vagabond's entire trip packing list.
The split-case design keeps your things organized and includes a main compartment that opens all the way flat with two zippered, mesh pockets and a separate zippered compartment inside. There's also a compartment for dirty clothes (that opens on both ends) that is treated to inhibit bacteria growth and odors.
The Border Carry-on includes a stowable, mesh water bottle holder and zippered, padded laptop compartment, as well as two more external zipped compartments, the large one featuring another mesh pocket inside.
Finally, the tuck-away shoulder straps and hip belt allow it to be stored neatly overhead or under the seat of a plane, train, or chicken bus.
MSRP: $169.95. Gregorypacks.com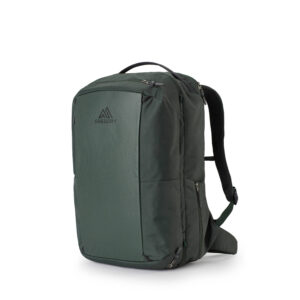 PackStack Backpack Organizer
A tough, light, and waterproof packing system that has an interior mesh pocket, top handle for easy carrying, and zippered main compartment with 11.1-liter capacity for keeping your backpacking or travel items organized and protected.
The PackStack comes in two sizes, fits the shape of most backpacks, and is made of weatherproof CORDURA ripstop fabric.
MSRP: $18. Hillsound.com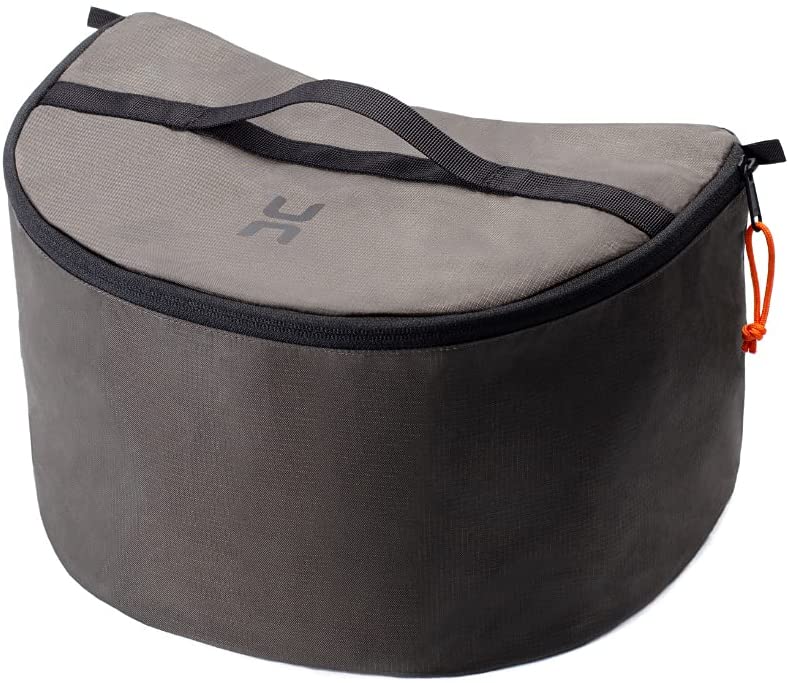 Outdoor Research Shadow Insulated Hoodie
Soft, stretchy, warm, and made with eco-conscious materials, this synthetic, insulated winter hoodie is a packable layer for backcountry adventures or a great stand-alone jacket choice for less frigid winter days.
Built with Outdoor Research's proprietary new VerticalX™ ECO SR, the insulation does its job well in cold, damp conditions. The hood is insulated and adjustable. An elastic drawcord hem and elastic cuffs with thumb loops keep the jacket moving with you as you ski, hike, run, or ride.
MSRP: $199. Outdoorresearch.com