To go camping doesn't mean you have to rough-it, sleep uncomfortably, and return home stinky and exhausted. Here are tips to help elevate the basic camping experience so it's more of a "home away from home" experience.
Get a better tent. Whether you go with a canvas wall or bell tent, a vehicle tent attachment, or a clear inflatable bubble tent, upgrading your structure makes a world of difference.
Roll out a rug or two.
Invest in a quality hammock. No matter where you are, you can always improve your sleeping or relaxing situation with a hammock.
Elevate your linens. Just bringing something other than a sleeping bag makes it feel more like home away from home.
Pack a soft towel.
Take your kitchen with you.
Set up a folding picnic table with an umbrella.
Have your own toilet and shower. Create a personal lavatory or a camp shower with solar water heater.
Bring a solar charger. Handy for your phone, tablet, fan, speaker, and more.
Don't skip the digital entertainment. Download a couple movies onto your tablet or phone, and bring a Bluetooth speaker, blow up movie screen and projector, or just a great pair of earbuds.
Don't forget the heater and fan. Winter, spring, summer, or fall—there's always inclement weather.
Read More Camping Suggestions.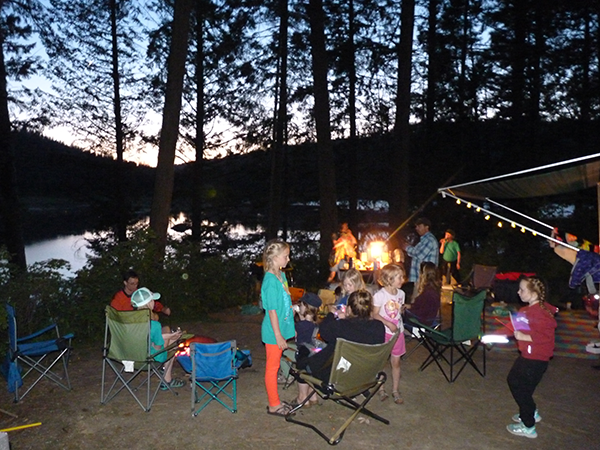 [Feature photo by Chad Case.]