For the Inland Northwest, January and February are the crème de la crème of winter, for both conditions and quality on-mountain events. Don't miss these favorite mountain spectacles at the four Ski the Northwest Rockies affiliated resorts. These events are just the tip of the iceberg. Check out each resort's event calendar for some mountain party, competition, or family-friendly outing option just about every weekend.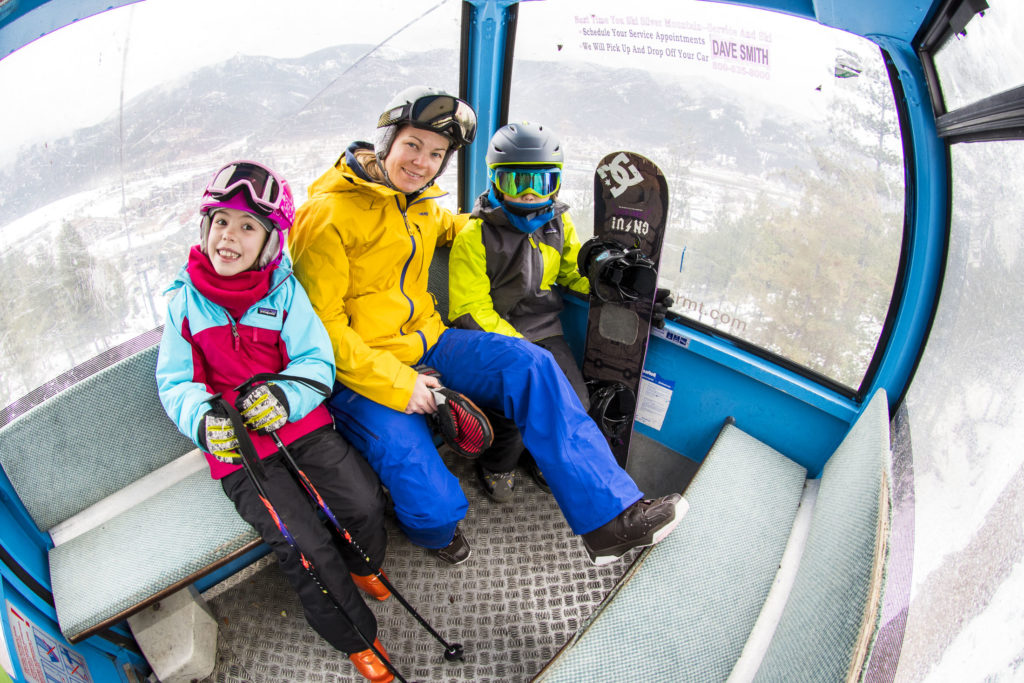 Originally named Jackass Ski Bowl after, legend has it, gold prospector "burro Bill" wandered onto the raw land that locals and visitors have so blissfully glided over these past decades. Silver pays homage to its gritty, hardcore roots on Jackass Day with $12 lift tickets—the same price skiers paid when the Jackass Ski Bowl first opened in 1967. Join the fun on Jan. 10 all day and Jan. 11 after 3 p.m. for night riding.
On Feb. 1 and 2, Silver hosts the United States of America Snowboard and Free Ski Association's (USASA) Inland Northwest competition at its terrain park. "Get a sneak peak at the United States gold medalists of the future," says Gus Colburn, Silver's marketing director. It's a legendary park with plenty of spots to witness the epic air these skiers and boarders will surely hit.
Colburn also revealed a new event that will be happening on Feb. 1 on the streets of Uptown Kellogg. It is a slopestyle and rail-jam competition in conjunction with Radio Brewing. Keep your eyes and ears open for more details coming soon!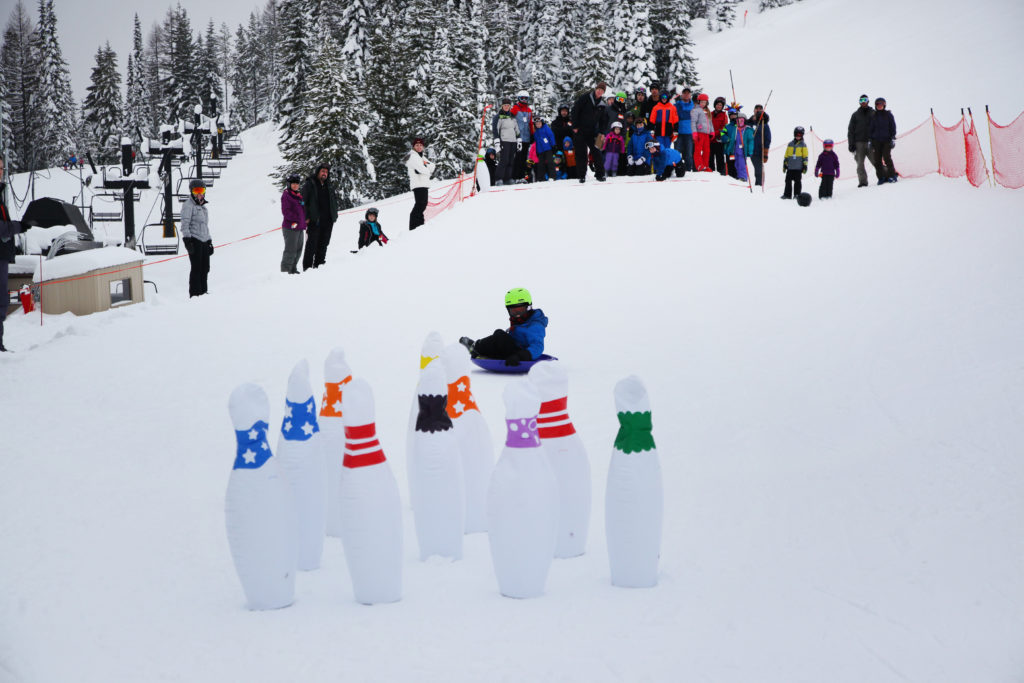 Lookout Pass is a popular spot for all ages and is exceptionally kid friendly. Voted the "most family friendly mountain resort in the Pacific Northwest" by On the Snow, the lighthearted quirkiness of their winter event line up generate spectacular and eyebrow raising images. On Jan. 12, participate in a 3-Legged Race, Egg Carrying Contest, or PNW Wife Carrying Contest for a chance to win prizes. It's all part of the Winter Carnival Family Fun Day and makes a great spectator event even for non-skiers.
Jan. 26 is the Mountain Brewfest and Snow Bowling with Kids Contest, which involves pushing your toboggan-riding child down a gentle slope towards giant inflatable bowling pins. Expect plenty of laughs and good cheer.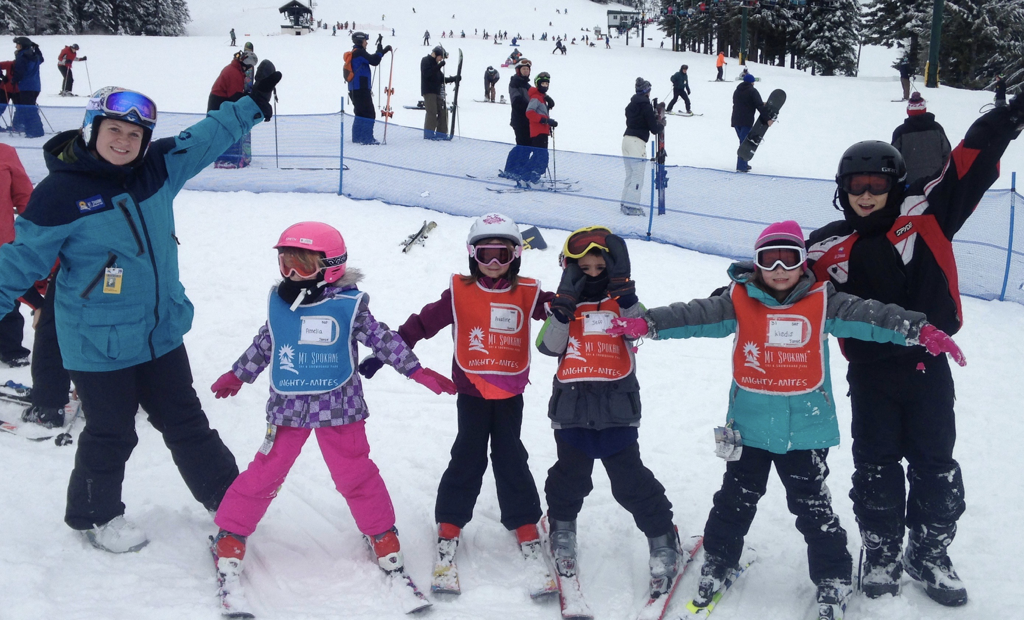 Open 9 a.m. to 9 p.m. Wednesday through Saturday all month in January and February, Mt. Spokane is the perfect place to unwind on the slopes and in the lodge after work. The night skiing and boarding offers plenty of light to traverse your favorite trails and plenty of seating to take a quick break and grab a drink in the lodge. Look for creative happenings like Throwback Thursday on Jan. 9 and Feb. 13, offering $19.80 lift tickets, 1980s ski films, classic rock, and drink specials in the bar.
Try something different on Valentines Day, Feb. 14: Mt. Spokane's Mountain of Love. The event features Valentines Day Dinner that includes a game designed for lovebirds, a DJ in the bar, plus all the ski runs you can manage. Daycare is open by reservation, so take advantage of a romantic, invigorating evening—without the kids!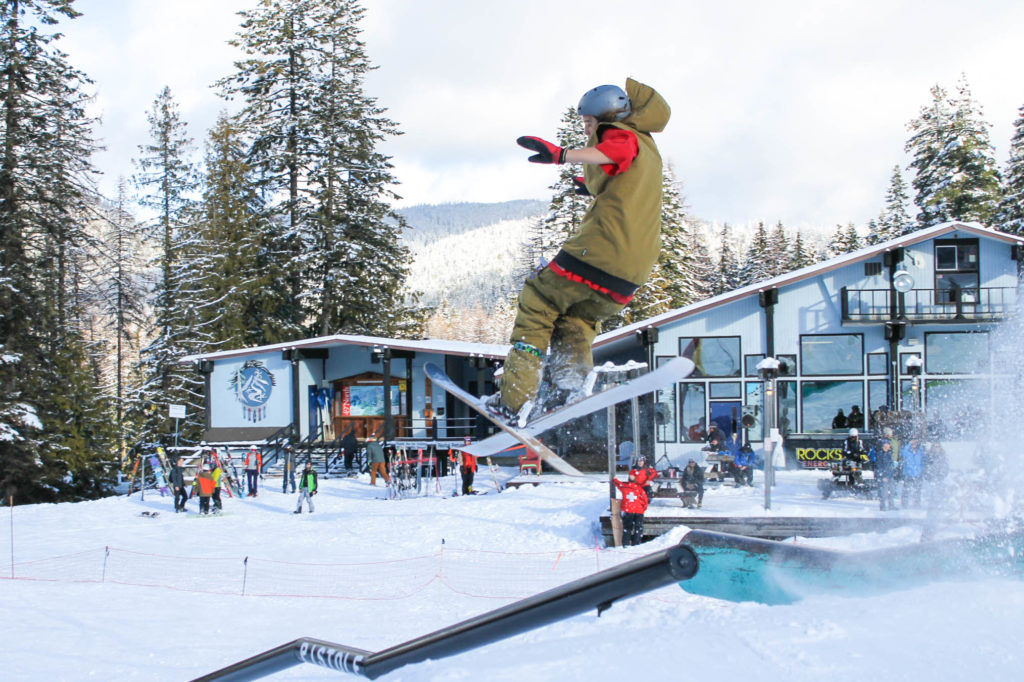 49 boasts the most ski-patrolled area for skiers and riders to explore in Eastern Washington. Multiple improvements and additions have made this a unique destination spot for winter snow riders. On Jan. 4 the resort will be holding its distinctive Nordic Center winter festival—a day packed with Nordic ski and fat bike demos, Nordic lessons, scrumptious grub, and tasty beverages!
Coed Ski & Snowboard Clinic "Mastering the Mountain" is up next on Feb. 4. The clinic is "designed specifically for adults who are looking to improve their skill," explains Emily McDaniel, marketing director for 49. "It's a really great, affordable way to take a lesson… while meeting new people and exploring new terrain."
Toyota Drivers Ski for Free
Toyota Ski Free Fridays take place at many regional resorts each year. Drive your Toyota, Scion, or Lexus to the specific mountain on the dates listed below for a free ticket. Look for Toyota reps in the resort parking lot handing out one free lift ticket to the driver only. Unfortunately, owning a Toyota doesn't count if your car didn't come with you, so make sure you bring the actual vehicle, and not just the title, to the mountain! Visit ToyotaFreeSki.com for details.
Jan 10: Bogus Basin
Jan 17: Bluewood
Jan 24: Schweitzer
Jan 31: Silver Mountain
Feb 7: Mt. Spokane
Feb 21: 49 Degrees North
Feb 28: Brundage
Mar 6: Lookout Pass