In the COVID-19 pandemic era, with a rush on everything outdoors from gear, bikes, and camping spots, planning is more important than ever—especially if your vacation schedule isn't as flexible as you'd like it to be. Use these travel planning tips to help you make the most of your spring and summer adventures.
Make Reservations Early
Many Forest Service, state park, and national park campgrounds get booked up, especially on weekends, months or weeks in advance. If you really want to spend time at a specific place or campground this summer, do your research and make a reservation as soon as possible.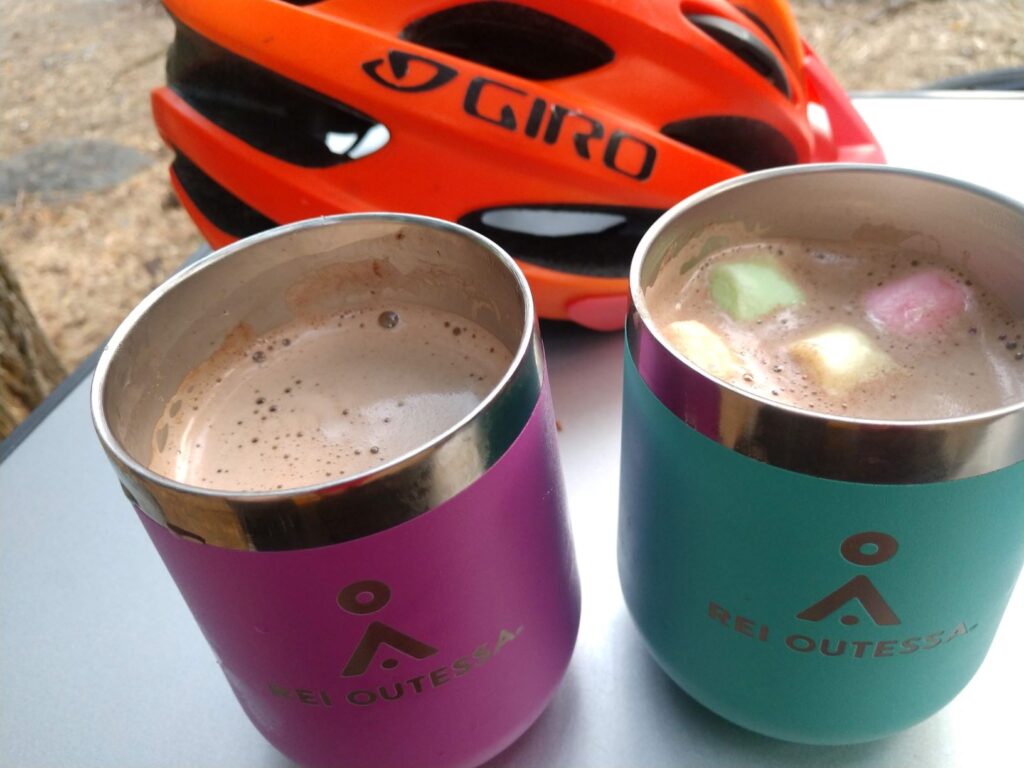 Go Mid-week and Avoid Holidays
Last summer and fall we were still able to find tent sites and even some small RV sites that were plenty big for our camper van only a week in advance, but they were all mid-week. If you want the flexibility to choose your destination based on the weather, smoke, and other personal reasons, skip the weekends.
There are also many primitive Forest Service and other campgrounds around the Inland Northwest that have few to no services other than pit toilets and maybe water that are first-come-first-served. To snag one of these sites for the weekend, take off a day or two early to beat the weekend rush.
Research Your Destination Well
You might be stuck where you're at without other camping or lodging options once you get where you're going thanks to increased travel, so do your research before committing. If you're looking for peace and quiet, you might not want to visit a mountain town the same weekend as a major motorcycle rally. Check local chamber of commerce websites for any planned events you may want to be a part of and others you may want to miss. Doing your research may also turn up other surprises. Last year we found out that a landslide would be blocking visitors from a nearby city for months, making one of our favorite riverside campgrounds less crowded and more appealing than usual.
Stray Off the Beaten Path
If you're looking to avoid packed campgrounds and mountain towns this summer, explore someplace further off the beaten path that still has some of the amenities you're looking for. The longer the backroad or rough road drive from a major population center, the better your odds of leaving crowds behind. That strategy may not work, however, if your destination happens to be a Blue-Ribbon trout stream or as a "world class" outdoor destination for one or more outdoor sports.
Know Before You Go
Check things like weather reports, active wildfires, wildfire smoke conditions, possible road construction and/or road closures, river flows, fishing regulations, and COVID restrictions for wherever your road trip may lead you. Adjust your plans or come prepared for the conditions.
Be Flexible
Trying to get into Yellowstone last summer on a last-minute whim heading back from Utah, we experienced startling traffic and packed streets in Jackson, Wyoming, before finding out at the park gate that all campsites in the park were taken.
Plan B: we drove our van around for an hour or so looking for a place outside the park to camp on national forest land and discovered hordes of campers, vans, and car-campers packed into every pullout and dispersed camping area. Most everyone was hiding in their vehicles from the swarms of mosquitos too. Time for plan C. Escape. After a stop at a Jackson grocery store for provisions, we headed up and over Teton Pass and arrived at the pleasantly uncrowded Grand Targhee Resort camping area around midnight.
Being flexible is often better than being miserable. If your trip isn't turning out like you hoped, come up with a plan B, or C, and D if necessary.
Be Aware of COVID-Related Restrictions or Lack-there-of
COVID restrictions, policies, and cultural norms will likely continue to vary across state lines in the Northwest this summer. Follow each state or community's rules and be prepared for different mask requirements that may range from people being required to wear masks at an outdoor event in one state and no mask requirement for a packed pub in a neighboring state. Be safe, follow the rules, and know your own personal comfort level with the COVID policies where you're headed.
Know the Trail Conditions and What Activities Are Allowed
Before taking your mountain bikes on a four-hour drive, make sure the trails you plan to ride are both open to bikes (Wilderness Areas and some other public lands trails don't allow bikes) and that they've been maintained recently. Lugging your bike over endless downed trees can get old really quick. Accurate trail information can be difficult to find online for many areas, especially if you're venturing into more remote places. Checking with local trail clubs, if they exist, and asking questions on those groups' social media pages can turn up valuable beta.
Otherwise, calling days or weeks in advance to reach someone at the public lands agency that manages the trails you're interested can be very helpful. Be sure to speak with someone who works in recreation or trails and has recent information on trail conditions. Even after doing your homework, you may find some surprises once you get out there.
Case in point, two summers back, in preparation for a 75-mile hike across an infrequently-visited section of the Selway Bitterroot Wilderness, I got ahold of a knowledgeable person from the local Forest Service ranger district who told me he was pretty sure the long list of trail numbers I had just rattled off had mostly been cleared in the past five years or so. Two days into the hike, after completely losing the trail for an hour or more and then climbing over hundreds of downed trees through the most intense thunderstorms I've ever walked in, we determined there were some miscommunications. Likely my bad. Oops.
To add insult to injury, our backup, backup plan of hitching a ride to our car from someone on what had been a popular sightseeing and berry picking road a decade back didn't pan out. After walking another 20 miles on that road without seeing a soul, we found out why: the road had been gated and closed for several years due to a massive washout. At least it was only a few more miles of walking on the Selway River back to our car!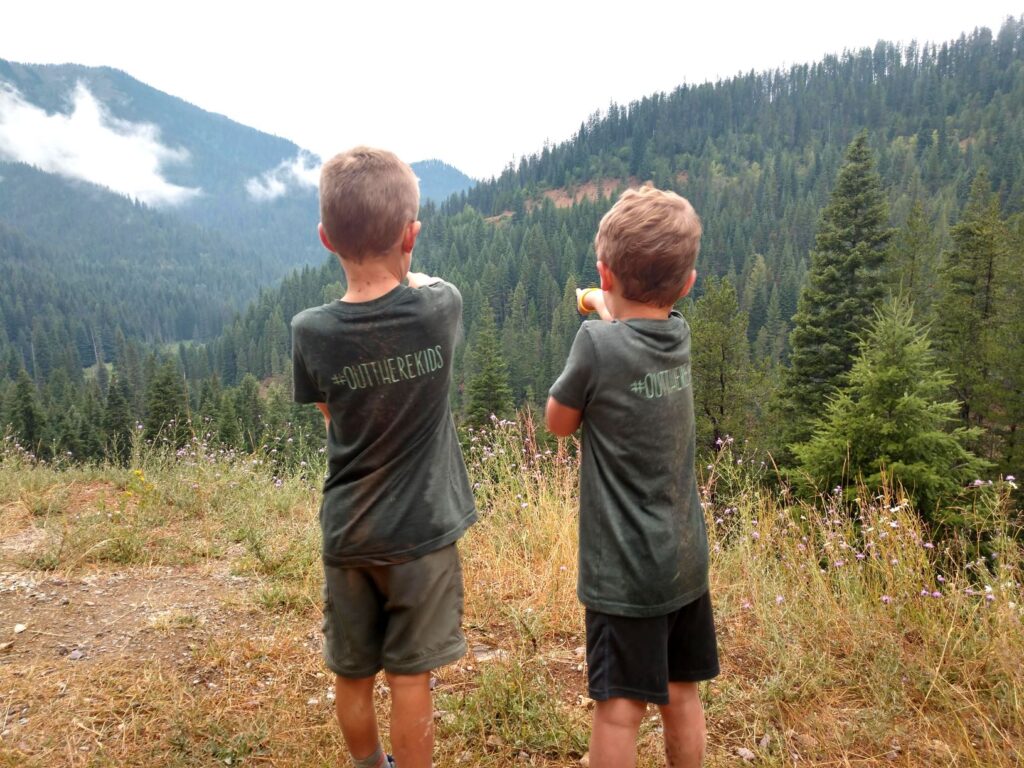 Know Your Limits and Those of Your Travel Mates
Choosing a destination for a weekend adventure getaway or longer trip should always take into consideration the abilities and tolerance to any unique environmental conditions you're likely to encounter. For instance, camping out in the shade-and-water-scarce eastern Oregon desert might not be the best destination for a group that includes children or other heat-sensitive individuals.
Picking reasonable outdoor recreation activities that will be enjoyed by your adventure pod is also critical for a successful trip. Your idea of a mostly-flat, easy hike might seem insane to the rest of your crew after a few miles.
Book Activities in Advance
If you're planning to participate in an activity, whether it's a zip line tour, gondola ride, Route of the Hiawatha pass, riding at a bike park, river rafting trip, mine tour, or other guided, supported, or bookable activity, look online or call in advance to see if you can reserve your adventure.
Originally published as "Adventure & Travel Planning Guide – Summer 2021" in the March-April 2021 issue.
[Feature photo: View of Peewee Falls while kayaking the Pend Oreille River, photo by Carol Corbin.]