Satisfying a crazy-nut skier woman requires excitement and thousands of acres of wild terrain. Sherry LaVigne, skier and belle femme, has maintained her long-term relationship with the Chewelah Peak area in Northeast Washington over the decades. Die-hard skiers first traversed Chewelah Washington's Flowery Trail to build a legacy of skiing fun in the 1930s. LaVigne's family, along with other Chewelah area families, embraced the snowy, wild terrain of what is now 49 Degrees North Mountain Resort.
LaVigne was born to ski. "There was no hope for me being anything else," she says. "I had no choice; my whole family skied at Chewelah Peak, and there was never a question of what we were doing every winter weekend."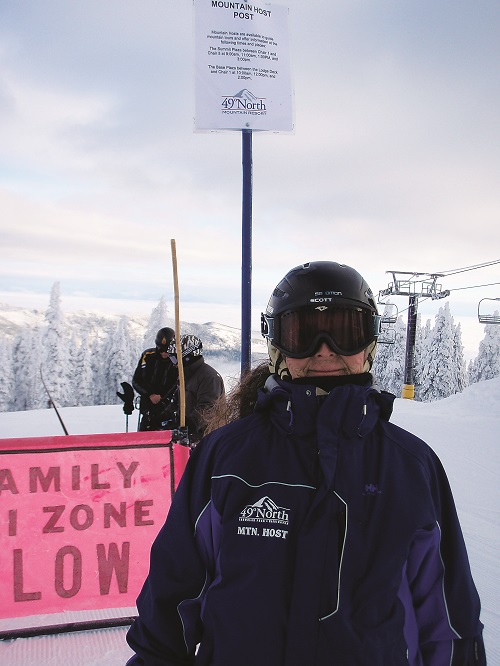 Cyrille (Cy) LaVigne, Sherry's grandfather and founding inspiration of skiing in the days before 49 Degrees North, began riding Chewelah Peak on 10-foot, wooden-board skis in the 1930s. At that time, Flowery Trail was often traveled by horse, foot, or by cross-country skis between the towns of Chewelah and Usk. LaVigne recalls that her grandfather's friends made fun of him for humping those giant skis over the hill, at least until they got to the downhill side. Thus the local skiing addiction was born.
Skiing is a thread in the fabric of Sherry LaVigne's soul; a genetic code rooted before birth. Her grandfather Cy's skiing sagas became familiar to Sherry in her early childhood. The earliest ski days where not graced with lift access (until the rope tow was established in 1939). Hiking was necessary, and turning was not an option. Crazy ski bombing down the mountain was how skiers negotiated terrain. Falling to stop was necessary, as those long boards weren't capable of turning. Skiing Chewelah Peak was a community goal; most area families spent their weekends hiking, skiing, and crashing together.
Community spirit shaped the ski resort. "If it's snowing, I'm going," is an attitude initiated by Chewelah's first skiers. Driving Flowery Trail after a storm was an adventure, as cars were found mired in the snow left and right. Snow plows and four-wheel drive vehicles did not exist. Families helped each other back on the road to assume the ultimate goal – a dedication inspired by the great winter adventure of skiing.
LaVigne wistfully describes the old rope tow as teaching a lesson of determination. Needless to say, the community of Northeast Washington was stoked for the next advance – a chair lift in 1951. The initial ski resort became 49 Degrees North Ski Area in 1972, a bittersweet change for many of the founding local skiers, as access to some of the best tree skiing in the Pacific Northwest opened up a new game for all.
Northeast Washington's wild terrain makes her skiers a minority among the trees. 49 Degrees North has grown to cover 2,325 acres of the million-plus acre Colville National Forest. LaVigne loves the north facing slope, ranking Chewelah Peak unique among other regional ski mountains, as snowfall is typically abundant and dry.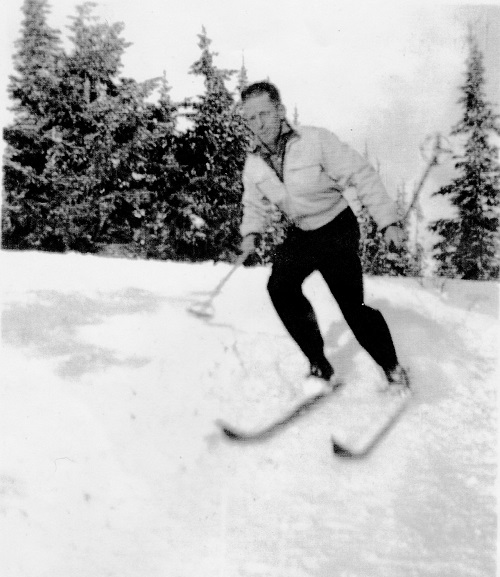 For LaVigne, Chewelah Peak reminds her of why she fell in love with skiing in the first place. She describes skiing as a relationship, a dance with the mountain. Once LaVigne learned how to negotiate the slopes, skiing granted her an excitement surpassing any other activity. In the summer, she spends her time wake boarding, bidding to temper the flame for her winter sport. To no avail, there is no replacing her true love of snowy adventure.
Growing up as a ski racer, LaVigne developed an affinity with several ski resorts nationwide, yet she moved back to Northeast Washington for 49 Degrees North. She cites the diversity in terrain, epic tree skiing and the nostalgia with each turn for keeping her rooted in these mountains.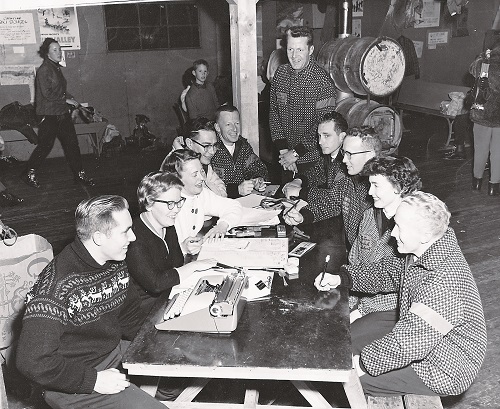 LaVigne refers to herself as a crazy nut-skier who is addicted to skiing and the unique conditions and history that make 49 Degrees North what it is. "I ski because I have to," she says. "As my late father Norman LaVigne would say to me, 'now shut up and ski!'"
"75 Years at 49 Degrees North," a documentary that tells the mountains unique story, can be viewed online at www.ski49n.com. //