Editor's Note: What drives some people to spend so much of their winters out in the cold and snow, sliding down mountains on skis and boards? It can be difficult for passionate skiers and riders to explain to those who don't know and even harder for the uninitiated to understand sometimes. This winter, we dive into the depths of what motivates some of our region's most impassioned skiers and riders in our "Why I Ski (or Ride)" series. In the process, we hope to spread some of the love and stoke for getting out in the mountains this winter.
Sitting comfortably on the couch across from Chuck Schmidt, the new Marketing Director at Lookout Mountain, I realize I really don't know a lot about this 26-year-old friend of mine. I start the interview with, "just act like I don't know anything about you," but I end it with a deeper understanding of a young man whose passion and snow experience belie his short years.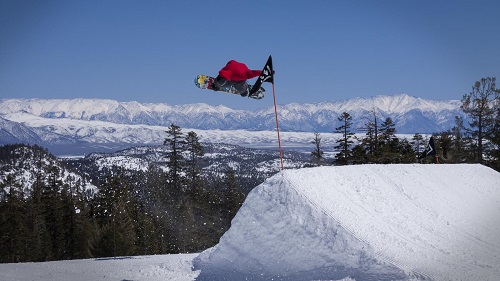 Schmidt likes to refer to himself as a "cliché Idahoan". By this, he means he's from California, but has lived here for 18 years. Two of those years he spent in Mammoth, California riding the pro-snowboarding dream – the same place where his dad first put him on a pair of skis. "I was three, and he had to lie about my age so he could put me in the class," says Schmidt. He skied until he was 12, when the family relocated to Idaho. It was here that peer pressure nudged him into snowboarding, and he got his first board for his thirteenth birthday. Then everything changed. He was a natural, and North Idaho became his winter playground. He was that kid who, during the week, would put on his gear and practice his moves in front of his bedroom mirror. Snowboarding was his sport.
So, what is it about snowboarding exactly that continues to draw him back to the slopes? It's all about the freedom and art. "Snowboarding is very artistic," says Schmidt, "even in the way you ride down the mountain, picking lines, going through trees. There are no boundaries." Riding also helps him relax and reconnect with life. "I can have a horrible day and then go snowboarding, and it takes a lot off my mind."
These passions are what took him back to Mammoth after high school to pursue a budding pro snowboarding career. "I had contracts handed to me from major companies," he says, "but then I got some serious injuries that set me back." Although he has suffered a wide range of injuries over the years, in this case, he was forced to re-evaluate his life and what he wanted to do with the sport. "I discovered certain avenues that I really, really enjoyed," he states, "one of those being business." This realization set him on a path pursuing business through snowboarding, particularly during his time at Lookout Pass.
Schmidt first started riding Lookout when he was 15 or 16. With the first snow of the season and affordable passes, Lookout was where he and his friends would ride for a week or two before the other mountains opened. "It was very low key, cheap and fun," he remembers. About five years ago, the then ski school director approached him about coming on board as the terrain park manager. It was a great opportunity to do what he loved, and he easily got the job. Over the course of four seasons, Schmidt built Lookout's terrain park from one park with four features to three parks with a total of 35 features, created mostly from re-purposed materials. "I'm 26 years old, but I just still love riding the park," he says. Outside the park, his favorite area on Lookout is Chair Three, but he concedes the fact that the snow, weather conditions and powder days anywhere on the mountain can't be beat. "It's a small mountain, but there are a lot of cool spots."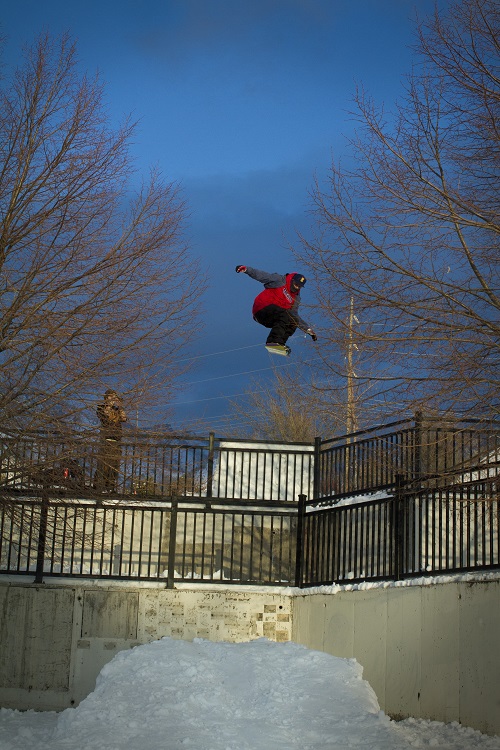 These days, Schmidt is learning the business ropes in his new role as Lookout's Marketing Director. Although he now spends many of his hours in an office, he counts it a privilege to work and play in such a magnificent setting. "It's just cool to be able to grab my snowboard, get on the hill and technically call it work," he says. "I would rather spend time doing something that I love rather than just fill up my bank account."
Schmidt has always believed in doing what you love in life, but he has discovered that the reality of this belief may not necessarily look like he imagined it. One thing he is certain of – riding will always be a part of his life. "I want to be that crazy guy on the mountain that just snowboards then takes his goggles and beanie off and you see this old bag underneath," he chuckles. "That's gonna be me. For sure." //