I'm at Lucidity festival outside of Santa Barbara with my new friend Mary from Spokane, setting up tents. We've packed her minivan with sheepskin rugs, funky clothes from the thrift store, jugs we filled on the way down at the headwaters of the Sacramento River.
As we set up for the four days we'll be there, we reminisce about other festivals: Oregon Eclipse in 2017 was the first one we'd both gone to, although we didn't meet then. Witnessing a total eclipse with approximately 50,000 other awe-struck people from around the globe was more profound than either of us had expected; dancing and talking with pockets of them afterwards to world-infused house music felt like a celebration of everything that was possible under the sun. Both of us started attending other festivals as a result.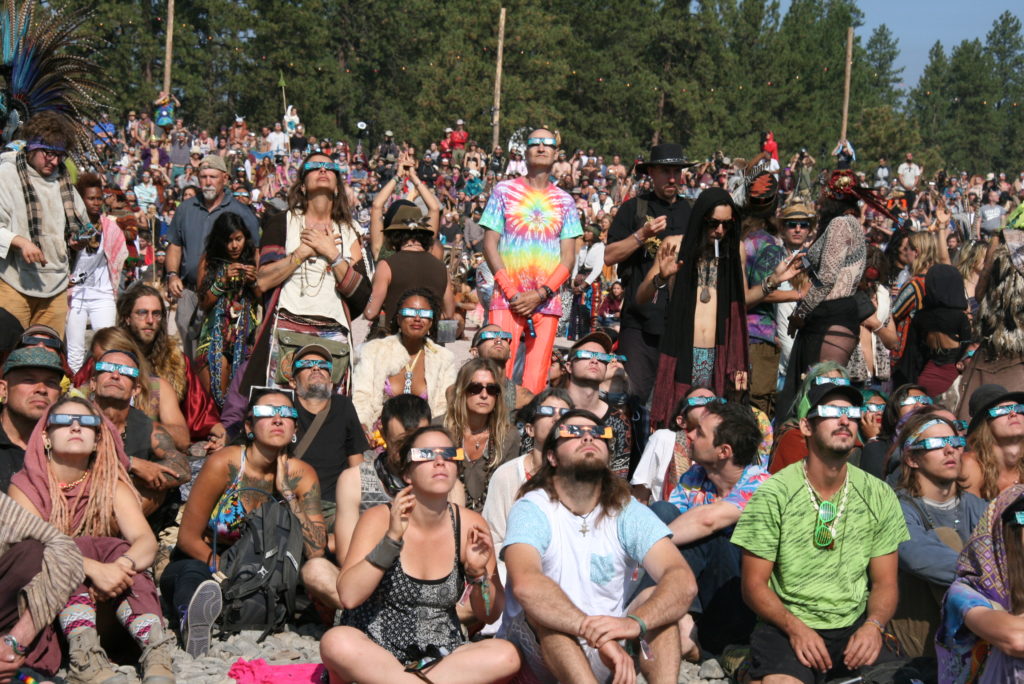 Mary talks about how she was given tickets to Burning Man, the grandfather of the West Coast festival scene. Burning Man is not a "music festival," although music is present; it's a "transformational" festival. People go to Burning Man for a variety of reasons: to witness the otherworldly and surreal, to dance, to party, to pray. It's populated with hippie stereotypes, both good and bad. However, people from every walk of life attend, from the Silicon Valley tech bro to the middle-aged European tourist.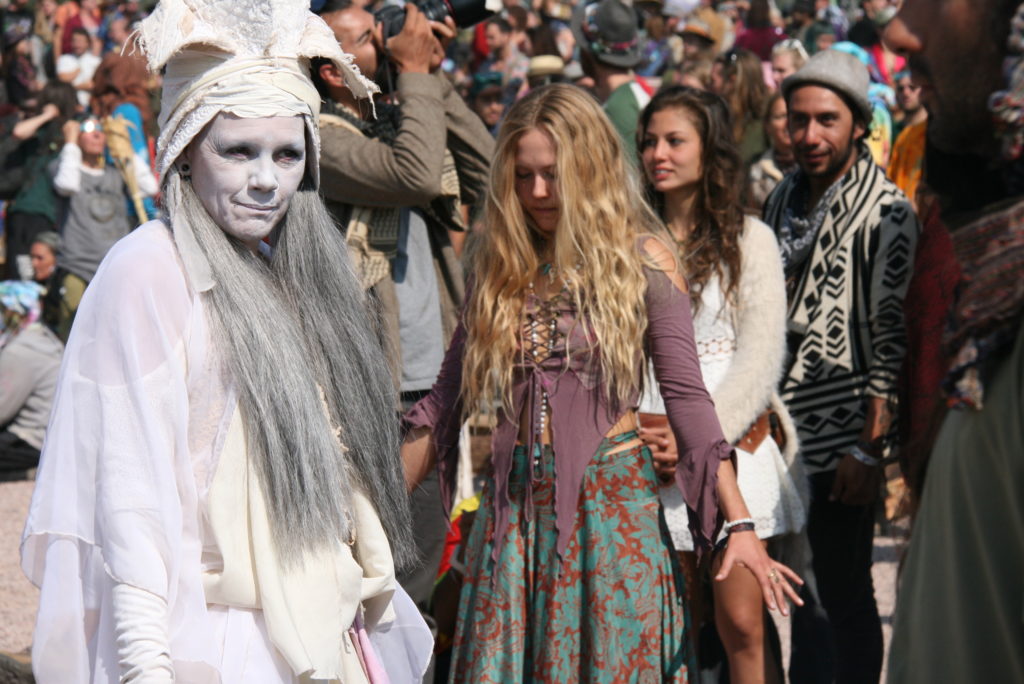 From a tiny event in 1986, Burning Man grew to a behemoth, an exclusive, lavish, art-filled city in the inhospitable Black Rock Desert. Other festivals eagerly took up the task of providing something a little less challenging.
In theory, you could go to a festival almost every weekend, hopping in early summer along the California coast from Lucidity to Desert Hearts to Lighting in a Bottle. In August, you can go to Beloved in Oregon, or Shambala near Nelson, British Columbia. Those are some of the big ones, and hundreds of offshoots are smaller and more regional. SummerFest in Sandpoint (July 12-14) is a tiny, kid-friendly version.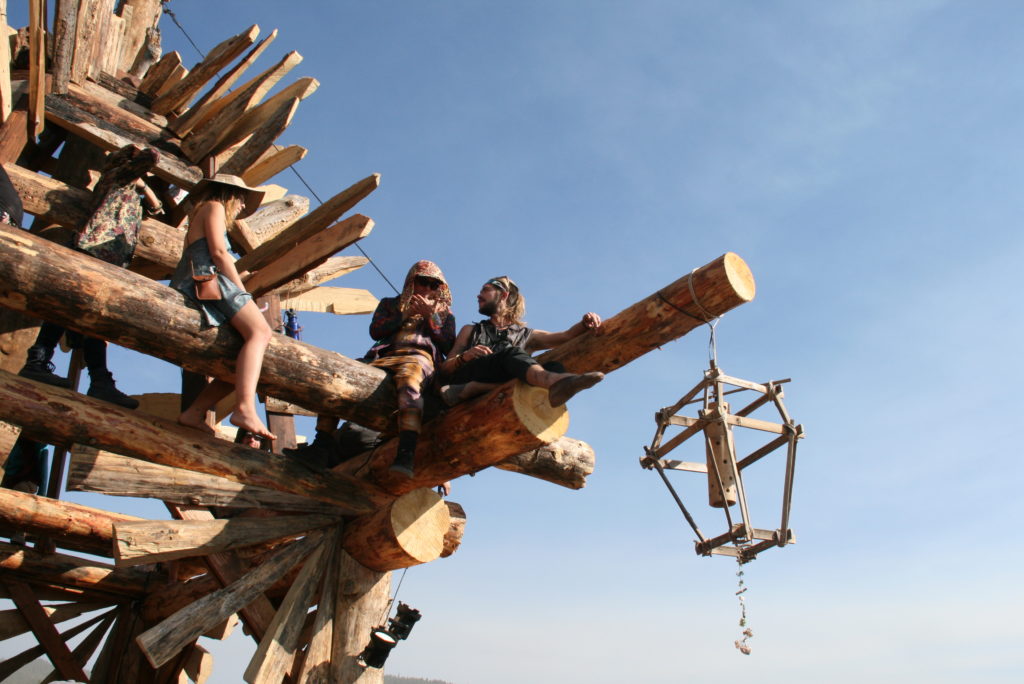 At Shambhala, happening Aug. 9-12 this year, you can swim in the river as you listen to Sunday morning grooves at the house stage. You can find a perch and watch 19 year olds in glowsticks and spandex twirl to bass or hip-hop. Or you can relax in a hammock and talk to strangers about the cosmos. 
The festivals are a mix of learning —yoga, dance, or possibly how to flirt in a non-creepy way—and music, mostly electronic but also live. There are communal spots, tree forts, and teahouses. There may be drum circles or late-night, spontaneous singing by the central fires. There may be mud baths; a giant Chewbacca painted onto a 30-foot high decal; or mechanical art that shoots fire.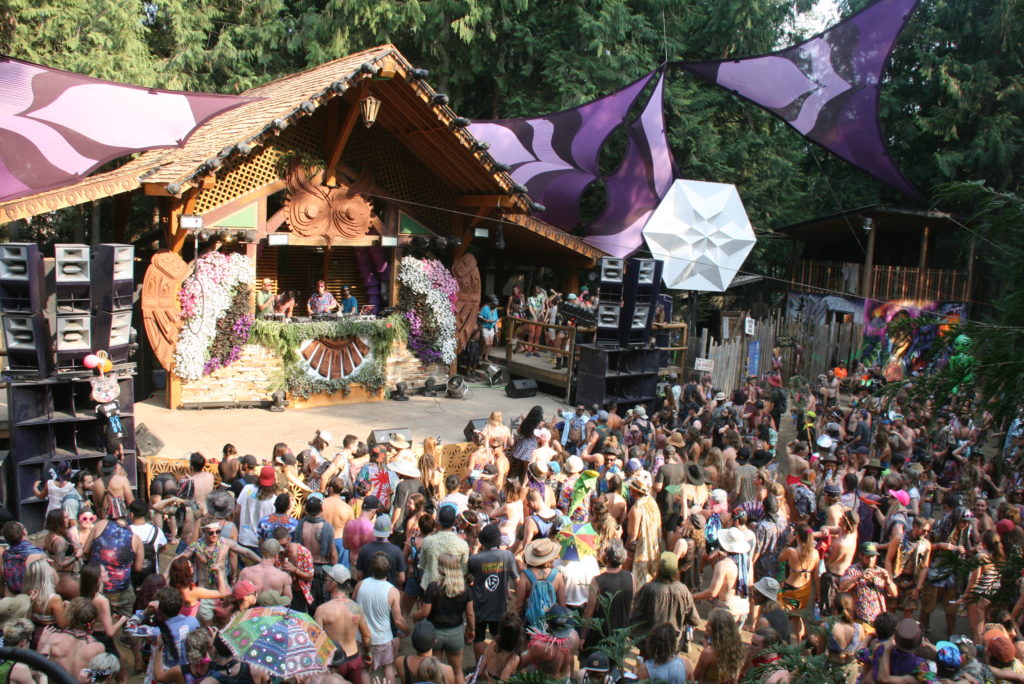 Art, music, learning, connection, and self-discovery are constants. Each festival has mixed the ingredients differently, however. Shambhala is known as the party scene that young rave kids flock to; Beloved, from Aug. 9-12, is smaller, less manic, and heavier on the learning.
Even within one festival, there are a variety of experiences. At moments—when the smoke blows in from forest fires, or the dust rises and face masks come out—you may feel as though you're in a post-apocalyptic episode of Mad Max where everyone is getting in their last rites before the world ends. At other times, you may find yourself in the happiest spot on earth, drinking perfectly-brewed tea in a luxurious tent with strangers who greet you as if you're a best friend they haven't met yet.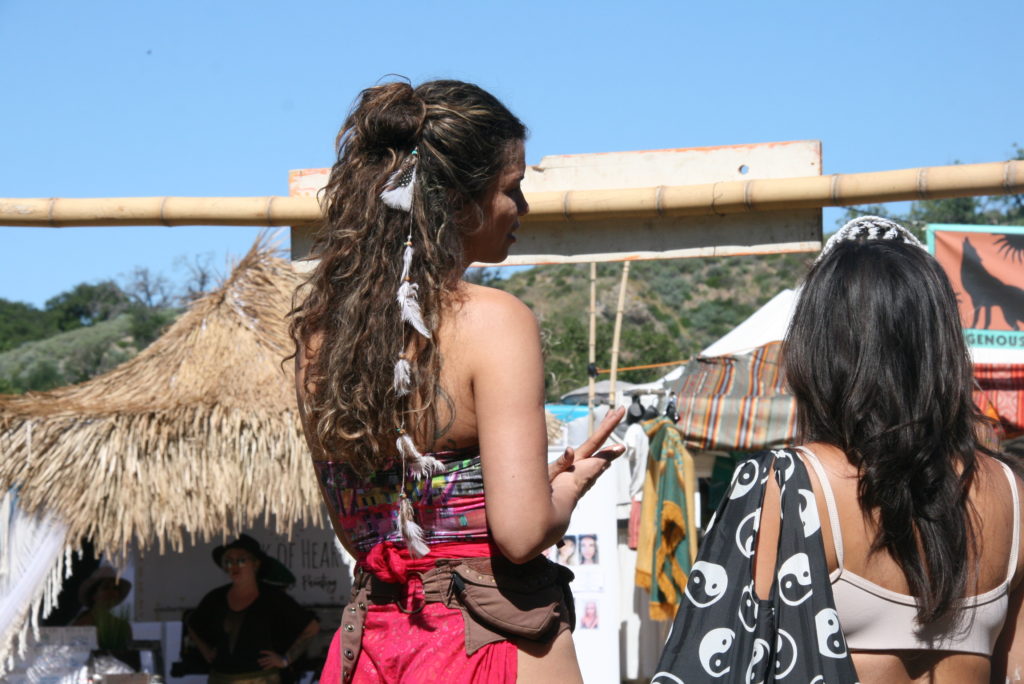 The last night at Lucidity, I stay up until 5:30 a.m. Mary is sleeping, but I've found my festival groove. I'm totally sober, dancing all night with a crew from San Francisco. After the closing ceremony, one of the women breaks down weeping, overwhelmed at what she's processing internally. She leans into a tree and asks that we hug her. We do, eight of us, a dozen, it's hard to say, surrounding her in our long coats and resting against one another. We breathe with her, transformed into one large organism with a shared set of methodical lungs. She calms. She says thank you. It's a simple thing, standing tight-knit with your fellow human beings and breathing together deliberately to calm down, but I've never done it before.
I have been to more than 30 countries, countless small towns, and micro-communities, and never have I seen anything so curious and so welcoming.