Sponsored by Ski the Northwest Rockies, Silver Mountain Resort, Lookout Pass, Mt. Spokane Ski & Snowboard Park, and 49 Degrees North
Fall Season Pass Sale Deadlines & Bonus Benefits
If you plan to ski or snowboard more than a couple of times this season, then buying a season pass at the discount fall season pass sale prices will save you plenty of cash. A season pass gives you the freedom to go up to the mountain and stay for as many or few runs as you want, without having to worry about the cost of a day lift ticket. Having that season pass on you is a great motivator to go skiing or snowboarding as often as you can! Don't miss these season pass sale deadlines or you'll end up paying the full non-sale price.
Lookout Pass: Nov. 17 (fall sale deadline)Lookout typically has a large list of bonus passholder benefits, including free and discount skiing days at multiple other resorts, plus discounts at several hotels, restaurants, and breweries/pubs in Idaho's Silver Valley.
Silver Mountain: Nov. 15 (fall sale deadline)
Pass bonus benefits: Four $14 tickets to Silver Rapids Indoor Water Park, 10% off lodging at Morning Star Lodge, one-time second round of golf free at Galena Ridge, half off mountain bike lift ticket with purchase of full-price ticket, and 25% off a full day ticket at Big White. Silver is also a member of the Powder Alliance and passholders get three free tickets at 20 other resorts with their Silver season pass.
49 Degrees North: Nov. 15 (fall sale deadline)
A pass at 49 comes with access to both the alpine and Nordic areas, which is a great bonus. Passes also include bonus perks like complimentary lift tickets to other regional resorts including Bluewood, Blacktail, Loup Loup, White Pass and Mission Ridge.
Mt. Spokane: Nov. 10 (fall sale deadline)
Your Mt. Spokane season pass comes with unlimited ski area access, including free night skiing Wednesday–Saturday from mid-December to mid-March. You get free or discount skiing with multiple resort partners, including White Pass, Loup Loup, Great Divide Mountain, Mt. Ashland and Freedom Pass Partners. You also get $10 off of a regular-priced lift ticket for a buddy (one per day).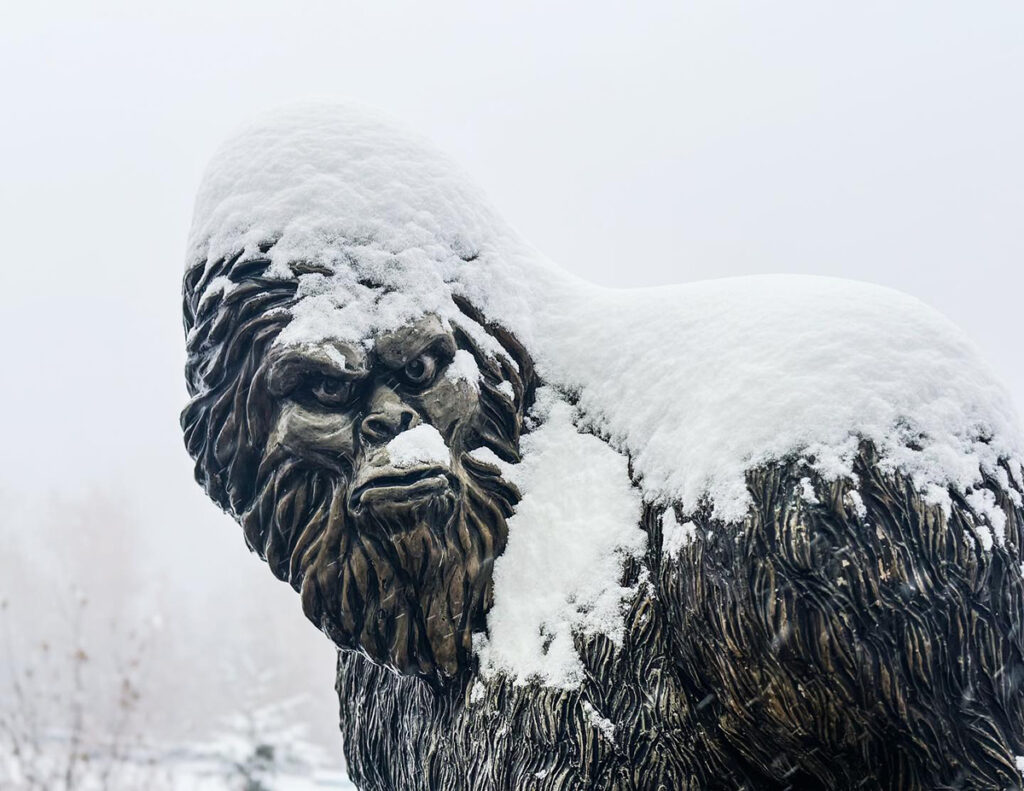 Inland NW Toyota Ski Free Fridays Moves to March
Toyota Ski Free Fridays means free skiing for the driver of a Toyota vehicle that they drive up to the mountain on the set date. This year the ski free days at Ski the NW Rockies association resorts have all moved to March. Mark your calendar and enjoy a free day of skiing thanks to Toyota!
49 Degrees North – March 1
Silver Mountain – March 8
Mt. Spokane – March 15
Lookout Pass – March 22
How Does Snow Reporting for the Season Work?
Curious about how snow condition reporting works? Here's how they do it at 49 Degrees North. Other local resorts likely have a similar process.
Between 4-5 a.m., the snow report and lead groomer chat about conditions on the mountain. The groomer reports current weather, new snow and the grooming report, which is then added to the website. The Snow Report email is then sent with all the updates and the grooming report is updated with current groomed, opened and closed runs. 49's Snow Conditions Hotline, Snow Radio Report and printed reports around the lodge are also based on this update.
Between 1-2p.m., the website is updated again with current weather, new snow and information about the next day's plan. This will include which chairs will be operating, links to purchase lift tickets and upcoming events. This update is the best place to see what you can expect on the next operating day.
Depending on the weather and changes during the day, the Snow Report page may be updated multiple times throughout the day (be sure to refresh your page regularly).
49's snow reporting timeline is based on the 12-hour time periods of 4 a.m.- 4 p.m. and 4 p.m.- 4 a.m. Any new snow accumulated during the day or night are added to the Snow Tracker, which calculates the 24-, 48- and 72-hour totals based on the new snow added within those 12-hour periods. This means that the snow report will reflect accurate totals within those time frames, instead of a running storm total. Tracking snow this way helps give you the most accurate snapshot of conditions on the mountain at any given time. For example, if the resort has received two inches of new snow in the last 12 hours but 8 in the last 72, you can expect a light layer of powder on groomed runs and lots of powder on the shoulders and in the trees.
The snow reporting teams at 49 and other resorts are dedicated to providing accurate and timely snow information. Make sure you sign up for Snow Report emails from your favorite ski areas!

New Development at 49 Degrees North
49 spent the summer hard at work on a huge new skier and rider services building that will eventually house rentals, the snowsports school, daycare and guest services facilities. Those services won't be moving operations until next year, which means this season the building will be used for extra seating space for you to get out of the weather and have lunch or take a break. When the building is complete, it will feature lots of windows, and the peak of the building is translucent along the whole length, so there will be plenty of natural light in this newest infrastructure addition.
Warren Miller's "All Time" at Silver Mountain Nov. 25
If the snow gods smile on us, Silver Mountain's opening weekend will time perfectly with the showing of Warren Miller's latest film "ALL TIME–74 Years Reimagined" at Noah's Loft in the village at Silver on Nov. 25. Doors open at 7 p.m., and tickets are limited to the first 100 people.
The film celebrates the birth of ski towns like Sun Valley and Aspen, icons and innovators like the original hotdoggers, and the most outlandish locations ever skied. Through it all, Jonny Moseley and special guests will share their own stories. Tickets are available at Silvermt.com.
Work Where You Shred
Local ski areas are hiring for all winter positions, and this is your chance to work with the perk of easy access to skiing and riding with employee deals that may include a flexible schedule, free season pass, and other discounts. Silver Mountain and Mt. Spokane are both hosting their annual job fairs on Saturday, Nov. 4. Find details on the resorts' websites and come meet the great people you could be working with this winter!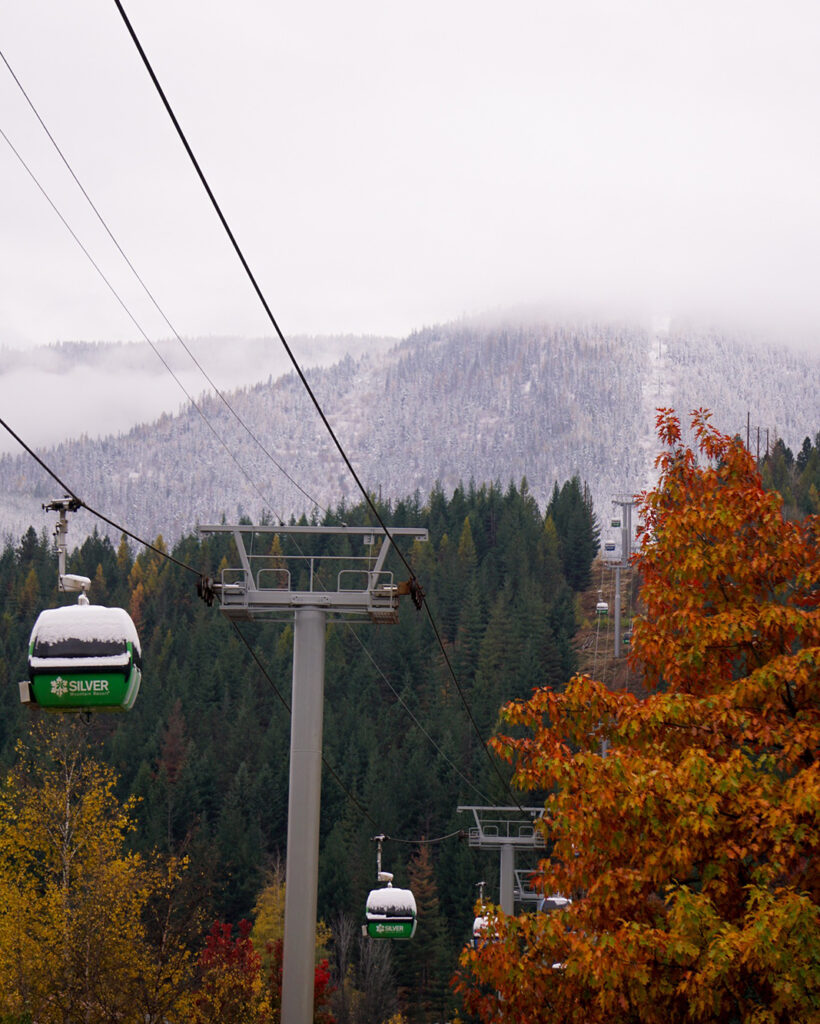 Save Big on a Ski or Tubing and Waterpark Getaway at Silver Mountain
Book in advance for a great deal on a Silver Mountain ski or tubing trip that includes lodging and access to the Silver Rapids indoor water park that features slides, pools, hot tubs and other water features like the Flowrider surf wave. Book a stay between Jan. 2 and March 23, 2024, with packages starting as low as $75 per person. Scan the QR code on page 34 and use the code "SAVEBIG" to take advantage of this offer.
No-Li Mountain Taphouse Lands on Mt. Spokane
This fall, the new No-Li Mountain Taphouse took a helicopter ride from Lodge 2 to its new home at the top of Parkway Express (chair 3) at Mt. Spokane. This new hangout spot joins the existing yurt for who knows what epic good times will transpire this season. Stay tuned for more info, and, according to Mt. Spokane, a few surprises!
Faster Ride to Eagle Peak and Terrain Improvements at Lookout
If you got the chance to check out all of the new terrain and the Eagle Peak quad lift at Lookout Pass last year, then you know how good the 14 new trails with intermediate-to-expert terrain and glades are, and they're about to get better this season with a faster-moving lift and terrain improvements.
Eagle Peak summit is 500 feet higher than the previously highest peak at Lookout (6,160 feet), and this elevation gain means more snow and higher quality snow for a resort that already has a reputation for one of the deepest snowpacks around and frequent powder dumps. While the terrain addition is a huge game-changer for Lookout, skiers and riders last year may have noticed the ride up on the Eagle Peak quad gave you a little more time than expected to catch up with your chairlift companion.
The slower-than-normal lift speed last season was due to a mechanical challenge with the newly purchased lift, says Lookout Pass marketing director Matt Sawyer. "We didn't want to take the lift offline to make repairs mid-season, but anyone who comes up to ski or ride the new terrain this year will get to experience a full-speed ride to the top," assures Sawyer. Lookout continues to make other improvements to the Eagle Peak terrain addition. "We've cleaned up a lot of the trails that will allow those runs to be skied earlier in the season, and we removed a lot of dead trees to improve the glades too."
Give the Gift of Skiing or Snowboarding
An awesome holiday gift for any outdoor enthusiast, a gift card from one of our local ski areas is always a favorite. Check with whichever resort you think the person who will be getting the gift will be most stoked about to see what gift card or multiple-ticket deals are available.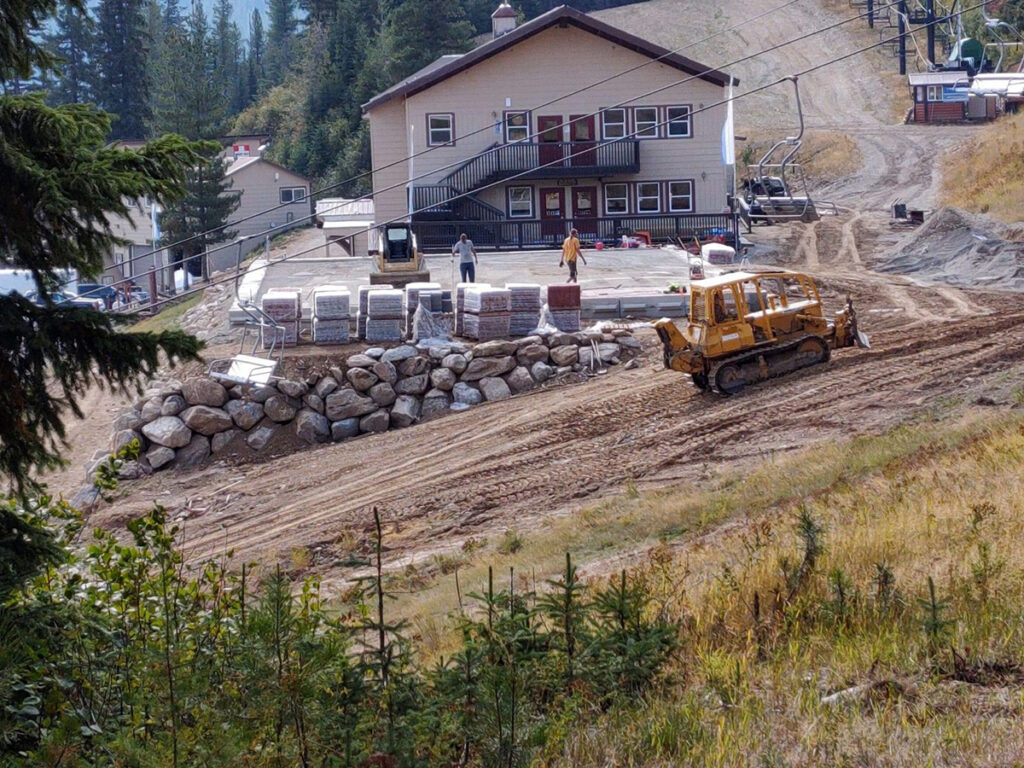 Lookout Offering All-Season Equipment Rentals
A great alternative to going through the gear rental and return process ski day after ski day, Lookout is once again offering all-season ski and snowboard equipment rentals for kids and adults. Reserve your gear starting in November by calling the rental shop at 208.744.1234, ext. 12. Equipment must be picked up at the mountain and taken home with the renter after each ski day. All equipment must be returned by April 30.
Mt. Spokane Corporate Pass Available Again
Businesses and organizations can once again take advantage of a fully-transferable season pass in the name of the purchasing organization. The Corporate Pass is good for one staff, volunteer, or client each day of the winter 2023-24 season. The pass price is $1,399 and includes 10 additional buddy tickets that can be used in conjunction with the passholder for other staff or clients, plus 50 percent off any additional lift tickets when using the corporate pass (up to six per day, no blackout dates).
Snowmaking Already Underway in October
The cold temps and early-season snow was a welcome sight in late October, and 49 Degrees North responded by firing up their snowmaking system that was added three winters back. If winter conditions continue, you may already be getting in turns in November!
New Day Lodge Added at Lookout
Lookout is stoked to add 4,800 square feet of new day lodge space this season. The new Sprung Structure building space will offer a nice, heated space with room for an additional 150 guests to grab a seat at a table and get out of the elements for a bite to eat or beverage. This new and somewhat unique day lodge is going up adjacent to Lookout's historic lodge.
Cover Photo Courtesy of 49 Degrees North