After being cancelled last summer, due to COVID, Wednesdays in the Woods event series returns to Riverside State Park in Spokane. This family-friendly series is sponsored by REI Co-op in Spokane, Washington State Parks, and Riverside State Park Foundation.
All events, presentations, and workshops take place at Riverside State Park's Bowl & Pitcher area and are free the public. Although a Washington State Parks' Discover Pass is required to drive into and park. Register at REI.com/Learn.
Photos: Riverside State Park (left-right) Bowl & Pitcher swinging bridge; Trail map // Photo: Jon Jonckers; Biking trails // Photo: Shallan Knowles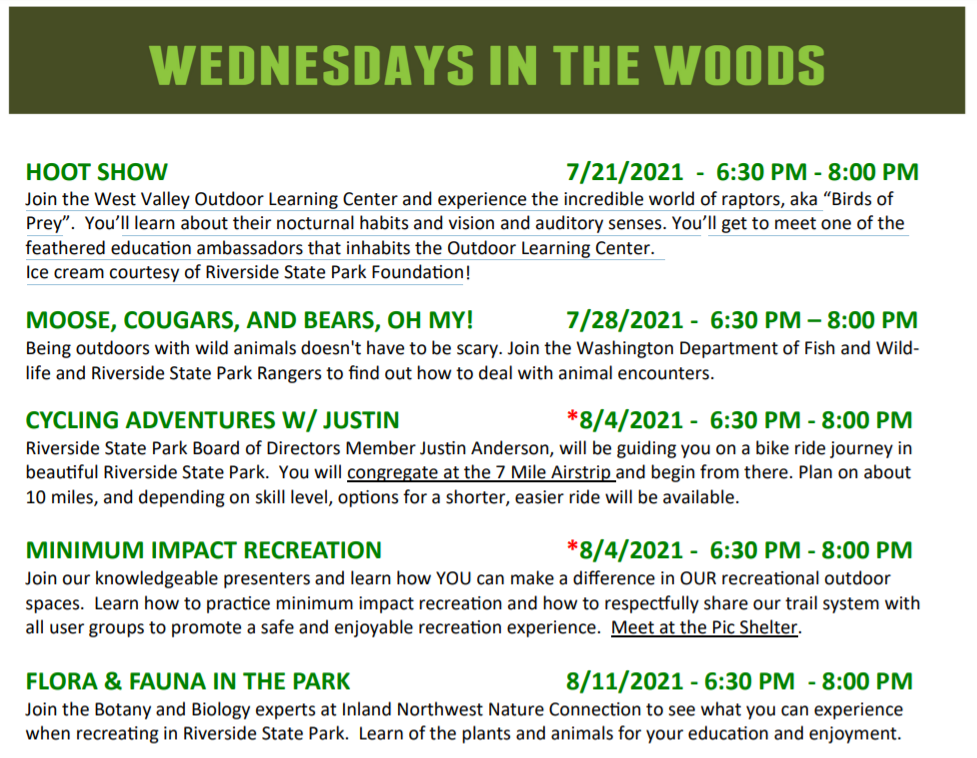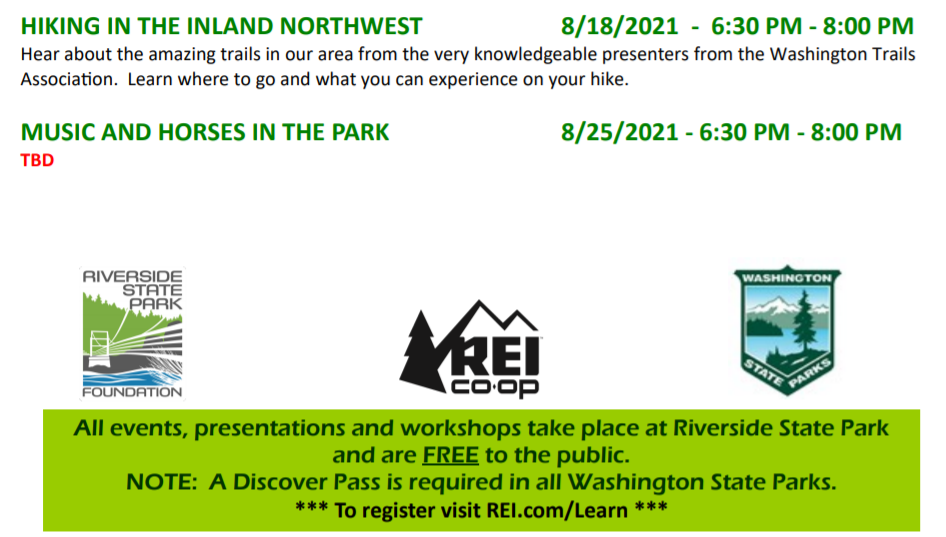 [Feature photo: Bowl and Pitcher swinging bridge at Riverside State Park.]
For more Events, visit Outthereoutdoors.com/news/.