If you've ever craved a peanut butter milkshake, then you already know the effect this Peanut Butter Cream spirit will have on your taste buds. The delicious liqueur stands alone when it's served cold, or it pairs great with any coffee drink. Silky smooth on the rocks, the only drink that might be its equal is the Huckleberry Cream.
Handcrafted with the essences of huckleberries, Warrior Liquor's Huckleberry Cream tastes fantastic without being too sweet. The huckleberry is Idaho's official state fruit, and huckleberry-picking is among the most popular outdoor activities in the Inland Northwest. Both cream drinks feature 17% ABV and should be refrigerated after opening.
More importantly, these drinks are small batch, premium-crafted spirits from veteran-owned, Warrior Liquor. Beginning in December 2017, owners Rich and Mary Clemson converted a warehouse near the U-District into a distillery and started creating some of the most genius spirits in the area.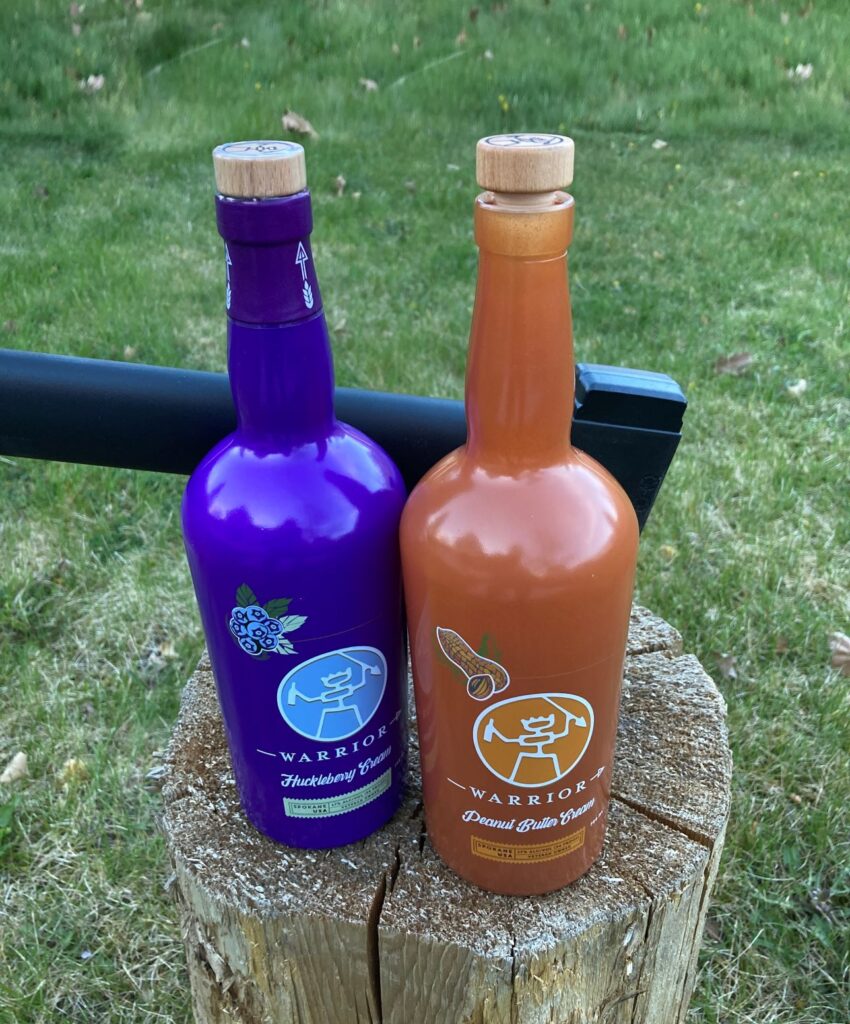 Even better, their on-site tasting room gives you the opportunity to connect with the ingredients, the craftsmanship, and the people that produce these Warrior Liquor flavors.
If you're a fan of Reese's peanut butter cups, then I highly recommend you add some Warrior Peanut Butter Cream to some hot cocoa next time you're sitting around a campfire. You can thank me later.
Read more beverage reviews and recommendations in the Provisions archives.