It is that time of year to earn your turns and get ready for your backcountry ski and splitboard pursuits. Whether you are planning a multiday epic hut trip in B.C. or just like to get some cardio before work, slapping on your climbing skins and heading to the local ski hill is great exercise.  But not all the mountains resorts in our area have the same policies regarding uphill travel.  The five ski resorts in our area have safety as their top priority and therefore limit where and when you can travel uphill within the resort boundaries, if at all.  They all prohibit uphill travel while the resorts are in operation.
At Schweitzer, Lookout Pass, and Silver Mountain resorts, uphill travel is prohibited (except on Nordic and snowshoe trails).  They all state hazards including on-snow equipment, winch grooming, avalanches, and explosive work as legitimate safety concerns.
At 49 uphill travel is permitted when the resort isn't open (Wednesdays and Thursdays) and before the lifts start running and after they shut down, which means early-morning uphill skiers must transition to downhill travel before 9 a.m. or start after 4 p.m. on operations days. During these times uphill travelers must also stay 100 feet from any on-snow equipment.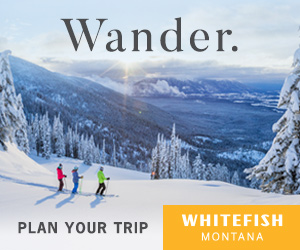 Mt. Spokane allows uphill traffic that does not impact downhill safety, grooming, parking, and/or snow removal. Within the resort boundary, uphill is allowed from 6:30 a.m. to 9:10 am.  Uphill travelers can start at Lodge 1, take the B-29 cat track, and follow the lookers left edge of Tea Kettle. During operation hours, uphill access is only allowed outside the ski area boundary, from the lower Selkirk parking lot following trail 131 to 130 passing the Bald Knob picnic area and straight up the skyline to the summit. Parking prior to ski area operational hours, or on non-operational days, requires a SNO-PARK Permit. Familiarize yourself with Mt. Spokane's detailed uphill policy to make sure you're following the rules.
The most important aspect of uphill travel is to come prepared for all conditions: sweating, freezing, wind, snow, ice, rain, etc. Know the policies of your mountain and always be respectful of paying customers and patrollers—they are the ones who keep the mountains running.