Like most skiers and snowboarders of the Inland Northwest, I have a passion for riding deep, untouched powder. I have spent years working at restaurants at night, just so I could chase the snow during the day. My pursuit of powder has taken me all over the U.S. and Canada. I have traveled to the Swiss and Austrian Alps and ventured to Japan's north island of Hokkaido for the "Japow."
So I'm very familiar with the phrase "No friends on a powder day." I also know that it can mean different things to different people in the ski and snowboard community. It could mean heading out early in the morning and leaving your friends who aren't ready at departure time. Maybe it's ditching your friends if they don't make it to the lift fast enough. Maybe it's staying out and not taking a break for lunch. For most people, the definition also includes making decisions about resort riding and riding out of bounds.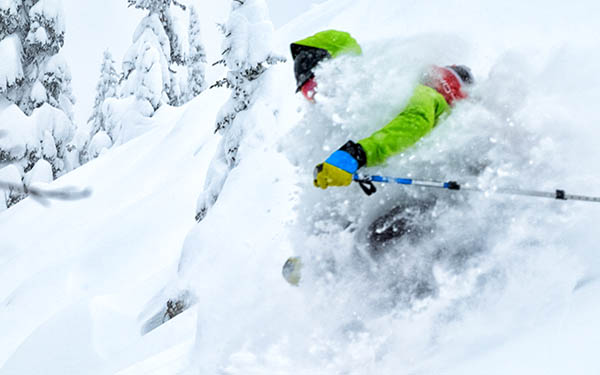 The idea of "No friends on a powder day" changed for me on March 1, 2011, the day Lookout Pass received more snowfall in seven days than any other ski area—totaling 6.5 feet according to the resort's website. Riding the last day of the epic week of snowfall, I watched my best friend Jeff Hall disappear into a tree well, where I quickly helped dig him out of the overhead pit. That day made me rethink the importance of backcountry knowledge and whom I ride with in those conditions. Out there we are essentially putting our lives in each other's hands if something does go wrong, suggesting that we really do need friends on powder days.
Unfortunately the 2017/2018 winter in the Pacific Northwest was particularly tragic. Washington had one of the deadliest seasons for backcountry enthusiasts due to avalanches. Social media, split boards, and snowmobiles have increased the exposure to the backcountry and lures individuals to dangerous zones.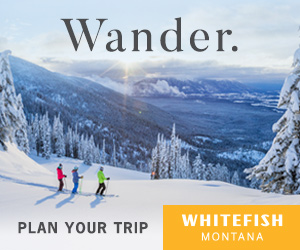 Wanting to raise awareness for the up coming season, I reached out to John Grollmus, a gifted skier and guide for the Selkirk Powder Guides, and his wife Kim "Kimpossible" Grollmus, who has been a ski patroller for over 15 years. When I asked John for three simple backcountry safety tips, he offered up the following: "There's so much to think about and have at the ready; it's hard to boil it down to three things." Beside the basic backpack, shovel, beacon, probe, and friend, here are three backcountry safety tips John and Kim Grollmus emphasized.
Build local knowledge. It's important to have local knowledge of the snowpack and its history throughout the season. Reading the terrain and assessing it for clues is important. There really isn't a substitute for knowing what lies buried under the snow surface. Knowledge of local weather patterns and history is the best indicator of what that might be underneath the snow surface.
Take first aid knowledge and supplies. Many backcountry riders have some degree of avalanche awareness or education but little to no training or knowledge about first aid. In the event of an avalanche or other event leading to a serious injury, there can be no substitute for first aid supplies and knowledge.
Pack emergency gear. Fire starter, thermal blanket, headlamp, protein bars, and electrolyte powder are things you might be glad to have if you simply miscalculate your route and have to spend the night out in the woods.
Cheers to a safe and epic winter riding powder with your friends. // (T. Ghezzi)
Backcountry Resources
For further information on backcountry safety, check out the American Institute for Avalanche (AIARE) at avtraining.org. They are the leaders in avalanche education.
Locally, Panhandle Backcountry are extremely present and passionate about "Know Before You Go" and avalanche education. Visit their website panhandlebackcountry.com for dates of local avalanches courses. Learn more about tree wells and deep snow safety at this excellent website: org.
To learn more about what's happing regionally, check out the Northwest Avalanche Center and their website nwac.us. // (T. Ghezzi)