Let me start by saying, you DON'T need special gear for trail running. All you need is a trail, some shoes, and the desire to enjoy the trail. But if you are addicted to gear like I am, you are always looking for the latest/greatest shoe, or sock, or jacket, or hydration device. Here's a list of some of my favorite gear, and why I appreciate these items for trail running.
Shoes: I am a big fan of Altra running shoes. Altra is a small shoe company that started with a toaster oven and a desire to build a better shoe. My favorite remains the Lone Peak 3.0, a moderate cushion shoe with a large (clown looking) toe box. Not only are these shoes soft and comfortable, they're durable, which is what I like about this company the most. Altra continues to improve its product, fixing flaws, and they're willing to replace a shoe if it has a defect.
Socks: I love Merino wool. I really love it. It's all I wear for socks. It wicks moisture away from your feet to keep them warm and dry in the winter and cool and dry in the summer. My current favorite is the Smartwool PhD Run Light sock. This low-cut sock is perfect for every season. I really appreciate the hug-like feel, and they hold up over multiple washings and hundreds of miles.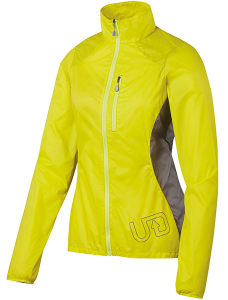 Jacket: Living in the Inland Northwest means the weather changes more than most politicians change their minds. The most bang for your buck is the super versatile Ultimate Direction Ultra Jacket. Not only is it rainproof with taped seams, but it's also as light as most windbreakers. It packs into its own pocket, and comes with built-in mittens and hood.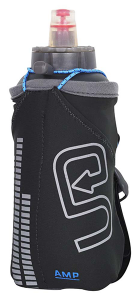 Hydration: I use a soft, handheld bottle like the Ultimate Direction Amp for runs less than 10 miles. The soft bottle collapses into itself as you drink and produces less sloshing noise. For longer adventures, I choose the Ultimate Direction Scott Jurek Vest. This vest/pack carries up to 120 ounces plus the soft bottles up front. With all the pockets on the shoulder straps, there's ample room for nutrition and snacks too. // (Dave Dutro)