Kootenai County has several decent taco trucks and Central/South American food restaurants, but it has been lacking in Tex Mex cuisine . . . until now. In the last half of 2022, Oh Baby, a Texas-style Mexican BBQ food truck, opened its window on the north side of the Silver Lake Mall in Coeur d'Alene.
Owners, operators, and lake city locals, Mark and Heather Nehlich, along with their business partner and Seattle restaurateur, Stan Moshier, have been in the food service industry for many years. Inspired and motivated by the movie Chef, Mark and Heather decided to bring their love of great food and passion for this fusion cuisine to their hometown through a food truck. And maybe make people say, "Oh, baby!" with every bite in the process. "The food that we make is food that we really love," says Heather. "Food without love and care isn't good food, and good food is one of the best things in the world."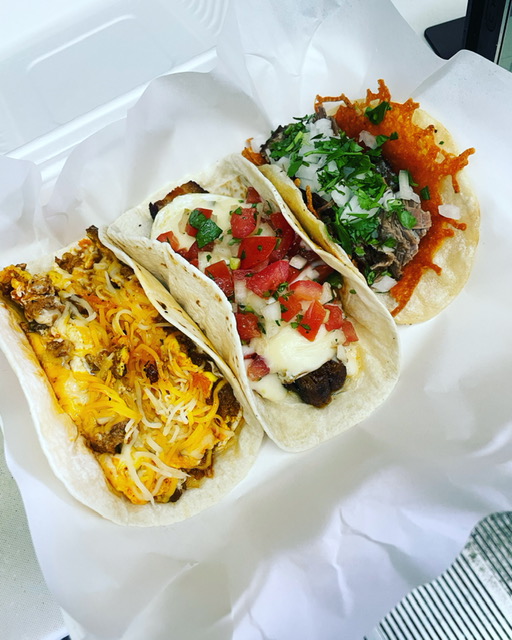 Everything served at Oh Baby is made from scratch. And you can taste it! I grew up in Texas, so I deeply appreciate and savor the juicy brisket, pulled pork, and pork belly stuffed into tacos and breakfast burritos, and piled onto nachos. The birria and "pickle" fried tacos are soooo good, but comfort food like posole, queso with handmade chips, and a gooey quesadilla can't be missed. They also make their own sauces and salsas, and they have Stan's "Oh Baby" hot sauce available for baptizing your tacos in spicy deliciousness. Check out the menu online (ohbabyfoodtruck.com) and follow Oh Baby on Instagram for hours and menu updates.