There's more to the mountain town of Fernie, British Columbia, than meets the eye, and that's saying something. With over 30 feet of snow each season, looming mountains, and an intriguing history, Fernie is a popular ski and snowboard destination, as well as one of the most classic ski towns in North America. But what the charming small town and the people in it didn't have was a chance to tell their story. Until now.
The 22-minute film, "Ascent to Powder – Tale of a Ski Town," tells this story. Shot on location at Fernie Alpine Resort, FWA Powder Catskiing, and Island Lake Catskiing, the film explores the real stories of those who have traversed the slopes, passed through Fernie, or grew up in the small mountain town.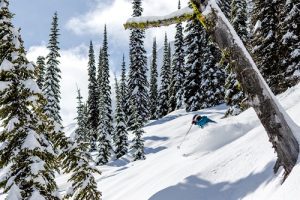 What's the most surprising thing about Fernie? "That we care so much that we don't care," says Jikke Gyorki, executive producer of the film. "The people of Fernie care a lot, about their town and its history, their outdoor pursuits, their mountains and environment, their lifestyle, their friends, family and neighbors. So much that they don't care about what other people may think."
Fernie, which started out as a mining, forestry, and railway town, eventually became the birthplace of the Powder Highway, also known as Route 95A, which connects seven ski resorts in British Columbia.  The town is rich in heritage architecture, and even boasts its own Ghostrider curse (a horse and rider whose legend lives on at Mt. Hosmer). The ski resort base is located close to downtown, so it is easy to experience everything that makes Fernie special.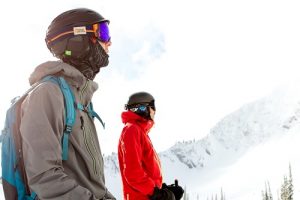 The film seeks to show off all that Fernie has to offer winter sports, through the stories of those who know it best. Featured in the film are prominent locals such as Mark Gallup, Heiko Socher, Dylan Siggers, Andrea Byrne, Ross Janzen, Blair Craig, Kevin Griffin, and indie band Shred Kelly.
"Those passionate about Fernie don't feel they need to prove themselves or how great Fernie is," says Gyorki. "They encourage people to come and experience Fernie for themselves and dig in deep to really feel what Fernie is all about. Locals love to share their passion with others. Then visitors will truly see why Fernie is such a special place." Skiers and snowboarders alike will drool at the stunning powder and cinematography featured in the teaser trailer for the film. (WARNING: It will make you anxious for ski season.)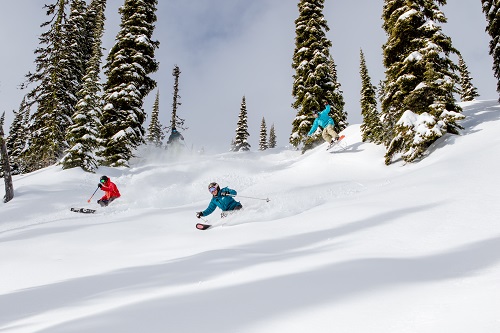 You can watch the film at home on YouTube.  The film will also be shown on US TV networks this fall. Keep up to date for local showings by visiting the film's website at Ascenttopowder.com or visit Tourismfernie.com. //