The Josie at Red Mountain Resort elevates the ski in/ski out experience to an unparalleled medley of culinary expression and exquisite style. Though a luxury hotel by designation, the slope-side marvel offers more than empty decadence. Every piece of modern-inspired furniture feels custom made and every light fixture hand designed and meticulously installed. The staff members—from the perfectly composed ski enthusiasts managing the front desk to the graduate student in sustainable tourism serving as the ski concierge—are expert hosts who exude the relaxed and playful Kootenay vibe.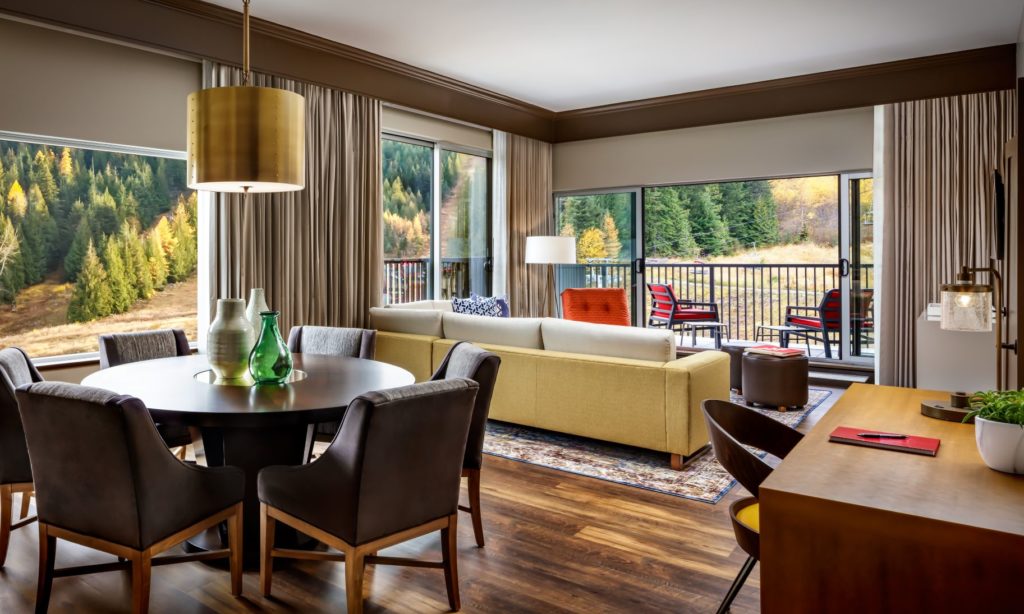 As the first stop on Canada's Powder Highway coming from Spokane, Red Mountain Resort's 110 runs and abundant terrain are what really make the first-class accommodation worthwhile. 300 inches of snow each year, affordable cat skiing ($10/run), and multiple summits accessed by eight chairlifts cater to beginner through expert skiers and riders.
The Josie is positioned between Red Chair, which charges directly to the summit of Red Mountain (5,219 feet), and the Silverlode Chair, which shuttles you to a cat track and additional chairlifts that access the summits of Granite (6,807 feet) and Grey (6,719 feet). The 360-degree descents from Granite Mountain will have beginner and intermediate skiers enjoying turns toward Paradise Lodge while advanced skiers get frisky on Buffalo Ridge and the adjacent chutes and trees.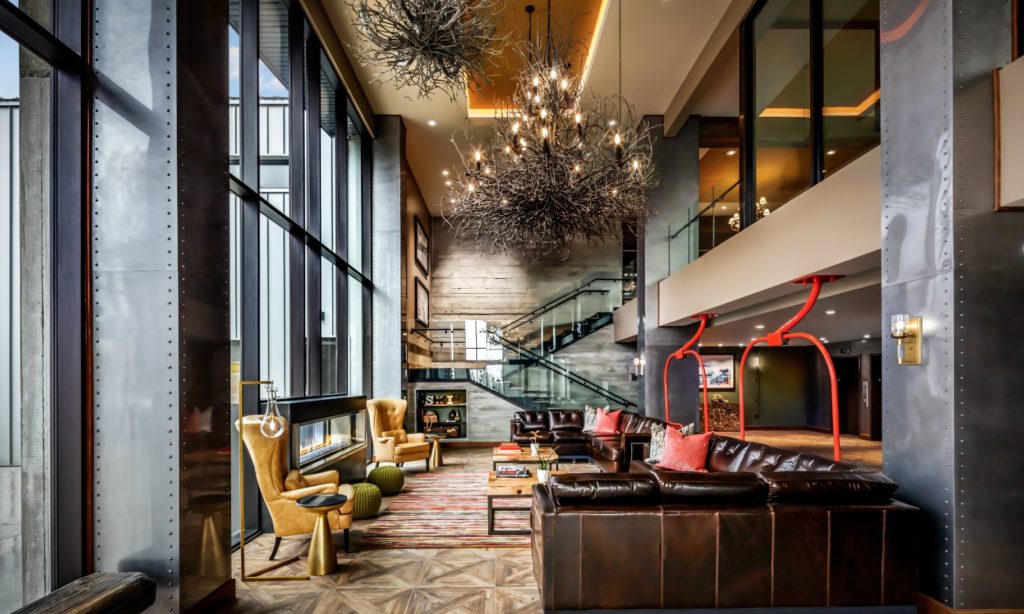 After a day skiing your legs into oblivion, or mingling with other dabblers in the lodge, The Josie's Velvet Restaurant and Lounge stands out as the most inspired amenity of the resort. The exquisite gravity of executive chef Marc-Andre Choquette's French-influenced seasonal fare and locally inspired drink menu will pull you back for every meal. It satisfies the most ravenous post-ski appetite with an ingredient-forward take on a classic burger. For a full menu experience, start with crispy Brussels sprouts doused with spicy Korean BBQ sauce. Then enjoy the red and yellow beet salad, garnished with crispy quinoa, puffed wild rice, compressed fennel, and licorice-garlic dressing. Finally, savor the pan-seared halibut and saffron bouillabaisse broth, roasted squash, and squid ink tapioca crackers. For a robust culinary experience, ask your server for wine pairings, and under no circumstances should you skip desert.
If The Josie sounds out of reach, think again. The 30 percent "Canadian discount" thanks to the strong U.S. dollar makes luxury travel more accessible to everyday Americans. Plus, the hotel honors AAA discounts and offers ski packages for additional savings, as well as a "kids ski, stay, and eat for free all winter long" promotion. //
Originally published as "Play Hard, Pamper Hard" in the December 2019 issue BC Ski & Winter Travel Guide.