March and April are a time of lingering snowfall in the high country and mud season at mid-elevation, but in the lowlands of the Columbia Plateau it can be the prime time for a spring visit. Flowers emerge early here, and the ephemeral pools that follow snowmelt attract a wide variety of waterfowl and migrating songbirds.
Swanson Lakes Wildlife Area, in Lincoln County, Washington, covers 21,000 acres of grasslands and sagebrush just south of Highway 2, near the town of Creston (56 miles from Spokane). A spring hike to Z Lake can be an excellent introduction to this landscape at roughly 3 miles roundtrip.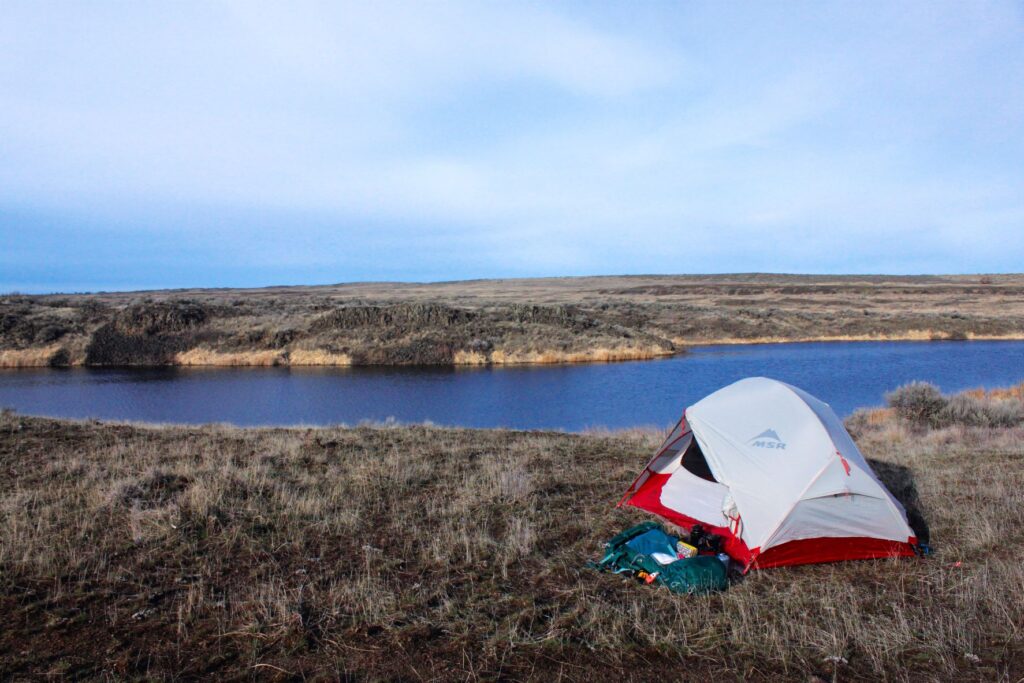 The hike is easy via an old farm road past the remains of a homestead, coming to a dead-end at the southeast shore of Z Lake. An easy extension is to follow the lakeshore for a short distance on either side.
For a more challenging version of this hike, set compass bearings due west of Z Lake and head cross country toward Florence Lake in the heart of the wildlife area. There are no formal trails or markers here, although the cross-country route does cross a few farm roads and livestock fences from a previous generation.
Map and compass skills required, and binoculars for watching birds in the wetlands strongly encouraged.  The hike to Z Lake can be considered easy to moderate. The hike to Florence Lake should be considered difficult due to route finding.
Getting there
On Highway 2 travel 7.2 miles east of the town of Creston, or 13.4 miles west of Davenport. Turn south on Telford Road and travel 9 miles to a small WDFW parking area located on the west side of the road near a pass-through gate. Discover Pass required.
Find more information about hiking in the Swanson Lakes Wildlife Area from the Washington Trails Association.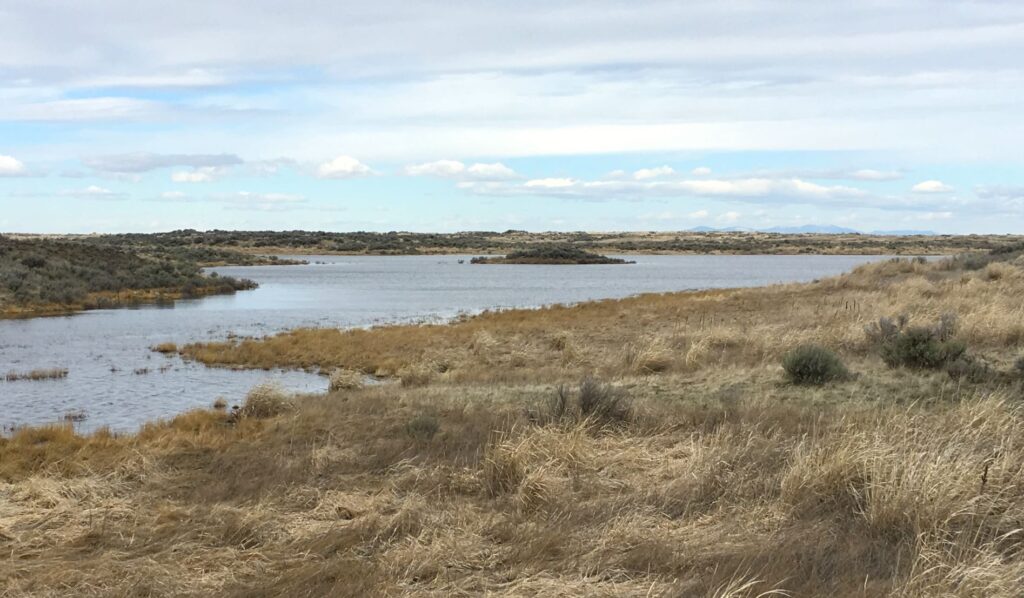 Find more stories about hiking and Hike of the Month recommendations in the OTO archives.