During recess at Pioneer School this past May, a baby crow fell out of its nest. Betty Wolf's 1st and 2nd grade students knew exactly what to do. "You can't touch the baby bird," they said. Because all of the school's students had been learning about birds for weeks, with experiential learning activities such as classroom egg incubators and then newly-hatched chicks and pheasants, and learning expeditions to Turnbull Wildlife Refuge, West Valley Outdoor Learning Center, and Chewelah Peak Outdoor Learning Center. For Wolf's students, their topic-based spelling list included words like egg, nest, and Audubon.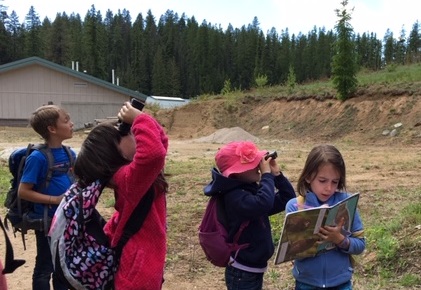 Hands-on Learning in Nature
All students at Pioneer School, a small, non-profit, private K-5 school in Spokane Valley, Washington, engage in hands-on learning, in deep, meaningful ways that go way beyond books and paper assignments. Wolf, founding school director, says, "We take a standard 2nd grade curriculum like learning about food chains, and instead of doing [paper-based assignments], we go outside." Out in nature, the students investigate things like how birds and insects interact. This type of outdoor learning is made easier at Pioneer School because of its natural playground—recently certified by the National Wildlife Federation as an official National Wildlife Habitat. The school campus also includes a greenhouse, Mason bee house, climbing wall, and sandbox, as well as traditional playground equipment.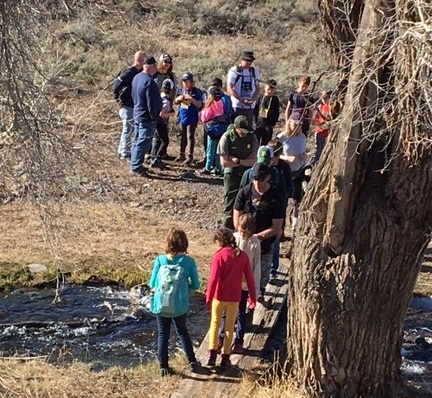 Experiential Learning
Every academic year the school curriculum focuses on four thematic topics, alternating between science and social studies. With each topic, students learn and study concepts through classroom activities and weekly learning expeditions. Students take notes of observations and learning in their journals on these all-school "field trips," which typically include lots of walking or hiking at exciting destinations. For example, last fall when the topic was geology, there were learning exhibitions to Sierra Silver Mine in Kellogg, Idaho, and Gardner Cave at Crawford State Park in northeast Washington. Wolf notes that students better retain learning concepts, facts, and ideas with this type of experiential learning. "We feel like it helps open the kids' minds. You see more of the child's true self when you take them outdoors," she says. "It helps teach conservation from a personal level. They understand why you shouldn't touch the walls of a cave, for example, because we've studied it."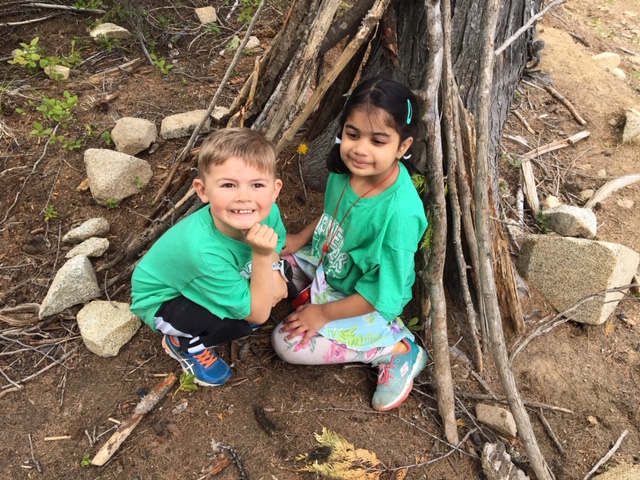 40 Years of Pioneering Education
Wolf founded Pioneer School in 1980, using her education from Whitworth University and personal experience as a teacher and a mother to create a unique school alternative to public and religious-based schools. This fall they will celebrate their 40th anniversary with special events.
"Pioneer was chosen as the name for the school because Pioneer means one who goes first and so prepares the way for others. We can be Pioneers in space, in undersea exploration, or in education. We can use new and old ideas. The original pioneer schools were a one-room schoolhouse with older students helping younger students. We offer cross-age grouping at Pioneer, where students move at their own pace [not limited to their grade level]. We are always exploring the world around us," says Wolf.
With a maximum of 60 students, the K-5 school organizes students into mixed-grade groups of 12-15 students per class. There is always a stand-alone kindergarten class, and configurations change according to current enrollment. For example, the 2018-19 school year included blended 1st-2nd grades and 4th-5th grades, and a stand-alone 3rd grade.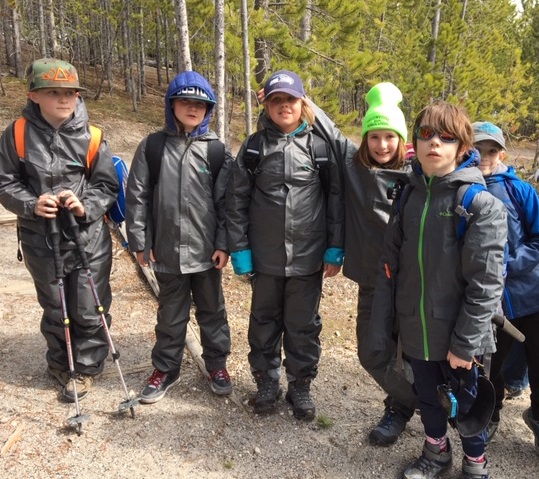 Physical Education and Expeditions
Another way Pioneer School uses learning expeditions is for physical education. "We don't have a gym, so we make our physical education focus on 'life sports,'" Wolf says. Half-hour P.E. class sessions two days a week may focus on jump-roping or running, like the Fit for Bloomsday program in March and April. Or P.E. classes become all-day Friday events like bike-riding along the Centennial Trail in spring or ice-skating lessons in Post Falls, cross-country skiing at Mount Spokane, and downhill skiing at Schweitzer Mountain. And every year, 4th-grade students go on an extended overnight learning expedition, such as the recent trip to Yellowstone National Park. Next spring, Pioneer's 4th graders will travel to Port Townsend, Washington, for the "whales and the sea" topic to explore tidepools and go whale-watching.
For fall 2019, when Pioneer students study trees and plants, learning expeditions will take place at the Coeur d'Alene Forest Service Nursery, Blackwell Island (Lake Coeur d'Alene), and Manito Park Conservatory and Japanese Garden— all personalized, hands-on experiences to integrate and better learn science concepts.
To learn more about the school, take a tour, or inquire about fall K-2 enrollment, visit Pioneer School online or call 509-922-7818.