Every other year, 4th and 5th grade students from Pioneer School make a hands-on learning expedition to Yellowstone National Park. Pioneer School is a K-5 accredited, non-profit school for gifted and highly-capable learners in Spokane Valley, and with small class sizes and a thematic approach to learning, Pioneer students take frequent field trips to learn about history, science, and other topics they cover at school. But the semi-annual, week-long Expedition Yellowstone trips are a favorite of Pioneer students and teachers alike.
Expedition Yellowstone is a National Park Service program where school groups get to choose a theme, such as history, ecology, and wildlife, says Pioneer 4th and 5th grade teacher Nicole Bronson. "The kids are outside all day everyday despite the weather," she says. "I usually start getting them ready for the trip two-to-three months before we go, so by the time of the trip they have a huge wealth of knowledge, and then they get to do field work and there are the hikes and the games that they play. It's like a capstone trip for my class."
The Expedition Yellowstone trips and in-class learning at Pioneer cover a wide range of topics that can change from year to year, but one of the main themes Bronson says they always try to touch on is the idea of Yellowstone as a supervolcano. "It's pretty crazy. It's this massive bubble of magma down in the ground, the biggest one in the world, actually, and it's still active. That's why there are so many hydro-geologic features there."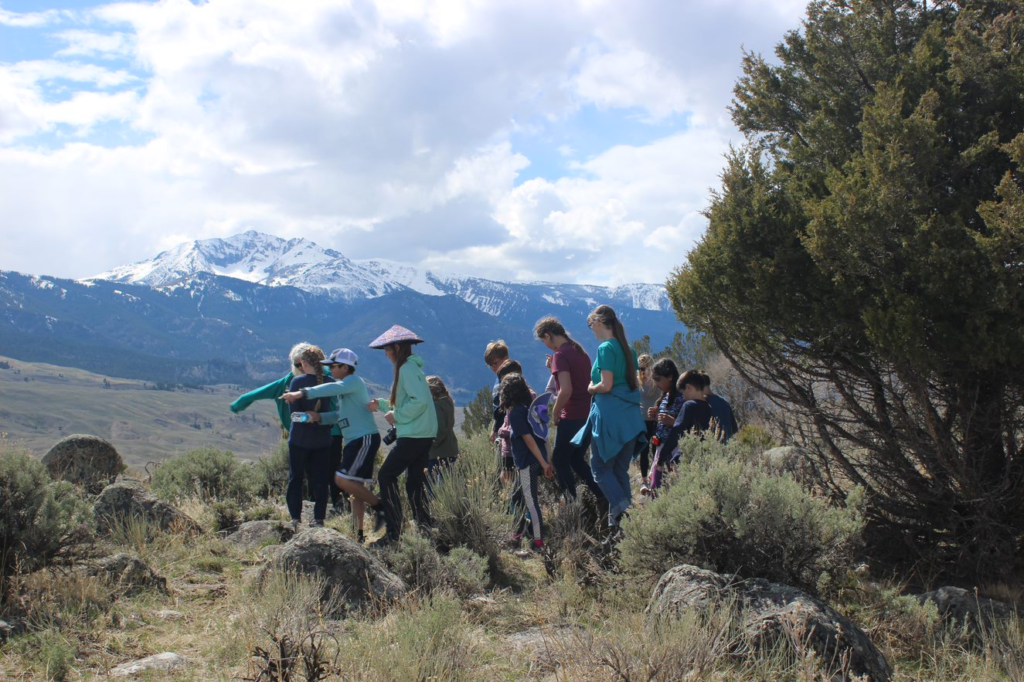 Bronson says they also cover the concept of conservation and how it's been evolving throughout the history of the park. One example she cites is how the bears in the park were once fed and treated like circus animals.
Today, she explains, feeding wildlife is strictly prohibited and bears have returned to their natural food sources, which is much better for the bears, and conflicts with people have decreased too. According to Bronson, getting to view the park's incredible wildlife is a major highlight of the trips. "Every year we go we see either bears or wolves and other species you don't often see, like pronghorn, bison, and elk."
Writing about their Expedition Yellowstone experiences is also a part of the trip. Here are three Pioneer School 4th and 5th grade essays from this year's trip that provide a window into the park's wildness and unique history and geology through the eyes of students.