The early projections point to a solid forecast for skiing and riding in the Inland Northwest this winter. Dust off the skis and snowboards and prepare for an awesome season by following these tips from Alison Pasino of 49 Degrees North Mountain Resort. Pasino is entering her first year as Snowsports School director, where she has previously served as assistant director for five years, with an additional year spent instructing at Snowbird Ski Resort in Utah.
Green Circle—Tips for First-timers
Pasino 's first recommendation is to start at the gear shop, whether renting or purchasing, and kindly refuse any friend's offer to loan old equipment for a first trip to the ski hill. As she points out, "The dialed-in fit and safety components offered by reputable gear shops are crucial for a safe and fun first experience." After that, the top recommendation for new skiers and riders is to invest in a lesson. Most resorts offer both group and individual lessons for youth and adults, and "getting started on the right foot makes a BIG difference" in terms of long-term enjoyment of the sport.
Blue Square—Intermediate Advice
The most important aspect of the transition from green circle to blue square and beyond comes down to equipment upgrades. Pasino explains that "Beginner equipment is designed to be soft and flexible to make low-speed turning easy," and ski bindings are set to break away easily in the event of a fall. "Those settings no longer support the higher speed and more aggressive turns typically made on steeper blue runs." Once one's equipment is ready for intermediate runs, Pasino recommends that skiers work on speed control through turn shape (not the beginner snowplow), focusing on achieving more control of the ski while requiring less effort by changing the turning radius.
Black Diamond and Beyond—Transitioning to Advanced Terrain
The most important tip for those transitioning to black diamond and tree skiing runs is to study the resort maps and "know the exits and don't end up in situations without an out," advises Pasino. Skiers and riders who don't know the area well can accidently find themselves out of bounds or in dangerous terrain. Once you have planned a route, the next important skill to master has to do with ski tactics. As Pasino explains, "What you look at is what you ski at: Focus between trees [not at trees], and look several turns ahead." It's also important to be physically ready for the demands of more intense runs. Pasino cautions to "Avoid being tense. Instead, be fluid as you move down the hill." As a final takeaway, she reminds skiers and boarders alike that it's our feet that are attached: "The most efficiency and control comes through the lower joints, feet and ankles." //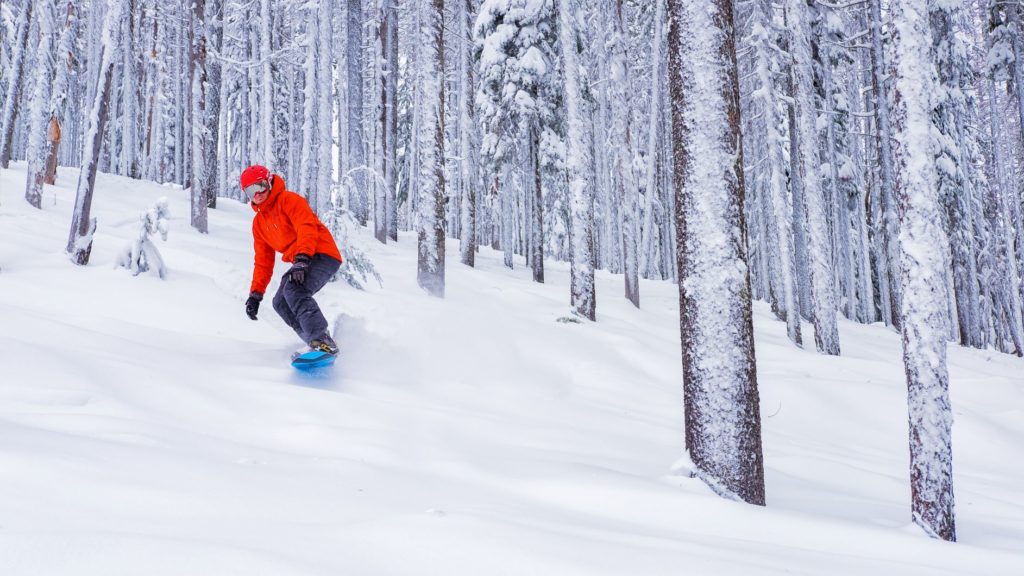 Learn to Ski & Snowboard Month
It's also worth looking ahead to January, which is Learn to Ski & Snowboard Month. All local resorts will offer discounts on lessons, which could make an excellent Christmas gift for a prospective skier or rider. At 49 Degrees North, the resort is also offering a series of intermediate/advanced clinics, for women only. Each clinic runs from 11:30 a.m. to 1:30 p.m. and costs $59. The first in the series will be held on Dec. 16 and will be focused on "Starting Off the Season Strong" by building good habits that will lead to improvements over the entire season. //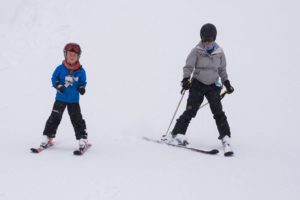 Holly Weiler learned to ski the hard way: a 60-minute lesson from a friend's mogul–racing stepfather. She writes the Hike of the Month for each issue.