For those who anticipate winter's arrival with frothing mouths and dreams of what may come, this past year came with an unfamiliar set of struggles, as those perfect moments of wintery snow-bliss became more and more elusive. For passionate skiers and riders in the Northwest, however, the challenges that we've endured can never undermine our enthusiasm for that next great day on snow. As summer eases into fall and fall eventually fades to winter, dreams of snow occupy our minds and we focus more of our energy on returning to the mountains. The release of the fall ski films signals to skiers and riders that once again it's time to start watching the weather forecasts, take inventory of gear, look for deals at local shops and generally start building the stoke.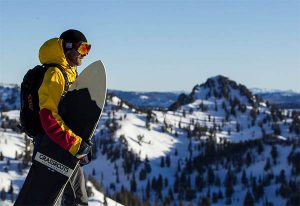 Warren Miller Entertainment: "Chasing Shadows"
This fall, Warren Miller Entertainment will release its 66th snow sports film, "Chasing Shadows." This year's installment of the iconic film series celebrates why skiers and snowboarders commit themselves every winter to a passion that's guaranteed to melt away every spring. The film features JT Holmes, Seth Wescott, Caroline Gleich, Steven Nyman, Marcus Caston, and our very own Ingrid Backstrom, who now lives in Leavenworth, Washington (she appears in the Portillo segment). WME athletes pursue turns on the mountains of our dreams: Chamonix, Alaska's Chugach, the Chilean Andes, Utah's Wasatch and the mightiest range of them all, the Himalaya. These athletes are masters in their element, and with every cliff drop, perfect line and neck-deep powder turn, they motivate us.
Warren Miller once said, "A pair of skis are the ultimate transportation to freedom." In "Chasing Shadows," the athletes are chasing storms, snow, lines that live on the world's highest peaks and the freedom that these things grant us. "This year's film will inspire viewers to search out their dreams and find freedom," says Director of Cinematography Chris Patterson, who has been making films with Warren Miller for 24 years. "Our athletes show us that anything is possible if your passions and desires are in the right direction." The film takes a glimpse into the world of the U.S. freestyle team and the snow-sports that live on the fringe, like mono-skiing, pow-surfing and speed-riding. Then it explores what it is about culturally rich locations and snow-covered summits that motivates passionate skiers and snowboarders to keep searching and chasing after a feeling, a memory, a storm, a turn each winter and for a lifetime.
Show Info: October 30, The Bing, Spokane. Skinet.com/warrenmiller.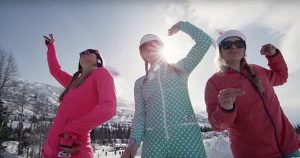 Teton Gravity Research: "Paradise Waits"
From the award-winning filmmaking crew that brought you 2014's "Almost Ablaze" comes the story of one weird winter and the people who celebrate it. "Paradise Waits" follows 20 skiers and snowboarders as they travel the globe in search of ideal conditions amid bizarre and inconsistent weather throughout the 2014-15 season. The athletes ski and snowboard through fresh powder in Alaska, shred the city streets of Boston during the East Coast Snowpocalypse and travel as far as Greece and Japan to hunt for the perfect line.
Show Info:  October 22, The Bing, Spokane. Tetongravity.com.
Matchstick Productions: "Fade to Winter"
The production powerhouse behind McConkey and "Days of My Youth" presents "Fade to Winter," featuring jaw-dropping action from Alaska, Iceland, British Columbia, Japan, Colorado, Italy and New England. The film captures the spirit of nine skiers who go to great lengths for the sport they love: Markus Eder, Bobby Brown, Michelle Parker, Mark Abma, Tanner Rainville, Aaron Blunck, James Heim, Sean Jordan, PK Hunder and others.
Show Info: October 30, Mt. Spokane Ski Patrol Ski Swap, Spokane; November 12, Hemmingson Center (Gonzaga), Spokane; November 27, Panida Theater, Sandpoint. Skimovie.com.
Inspired "Ski Movie Tour"
Tanner Hall, Phil Casabon, Henrik Harlaut and other skiing superstars will share the same stage with one of hip hop's great performers, Raekwon from the Wu Tang Clan, along with Inspired Media's Ski Movie Tour. This show is a special, one-of-a-kind event offering ski movies and a live hip-hop performance. Inspired Media Concepts, a production company founded by Tanner Hall in 2010, will be premiering trailers for Tanner Hall's "Ring the Alarm" as well as Phil Casabon and Henrik Harlaut's "Be Inspired." The show will also feature Kye Petersen's "In Search" and "The Masquerade."
Show Info: October 16, The Bing, Spokane. Inspiredmedia.tv. //