Find prime spring riding at these regional trail destinations
Sponsored by Wheel Sport Bicycles
Whether you've spent all winter hibernating under a mountain of blankets or hitting the mountains on skis, spring is here. It's time to emerge, blinking, on wobbly baby-gazelle legs, into the bright sun of bike season. And a spring road trip is the best way to dive into bike season wheels-first, whether you're chasing a change of scenery or a chance at good dirt.
With enough trail mileage for a couple long weekends or a Spring Break week, each of the following road trip destinations will satisfy your cycling cravings and build up your stoke—and legs—for the rest of the season.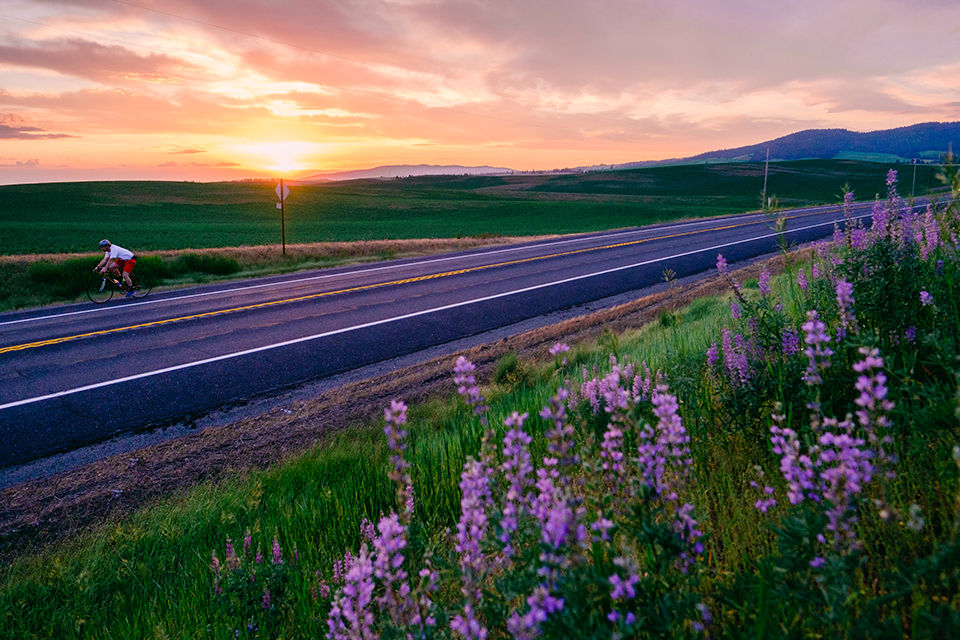 Hood River
Its location at the confluence of the wet, west side of the Cascades and its arid rain shadow gives Hood River, Oregon, the best of both worlds: amazing dirt and milder weather than farther west. Post Canyon, 10 minutes from downtown, puts those pieces together for some of the best gravity-oriented spring riding in the region.
The well-graded climbs of Lower and Upper 8-Track are easy on early-season legs. In addition to being exciting descents in their own right, these trails access the massive gap jumps and big blowing berms of Bad Motor Scooter and Grand Prix.
For cross-country-oriented riding, 7 Streams trailhead connects to a tight network of winding, wooded singletrack in the Family Man Staging Area. A return trip on Kleeway provides a forgiving early-season re-entry into flow trails. Ride these trails the day after a spring drizzle for dirt that you'll be dreaming about all season long. Bonus: in addition to a handful of iconic bike shops, downtown Hood River boasts some of the best post-ride dining and drinking options in the region.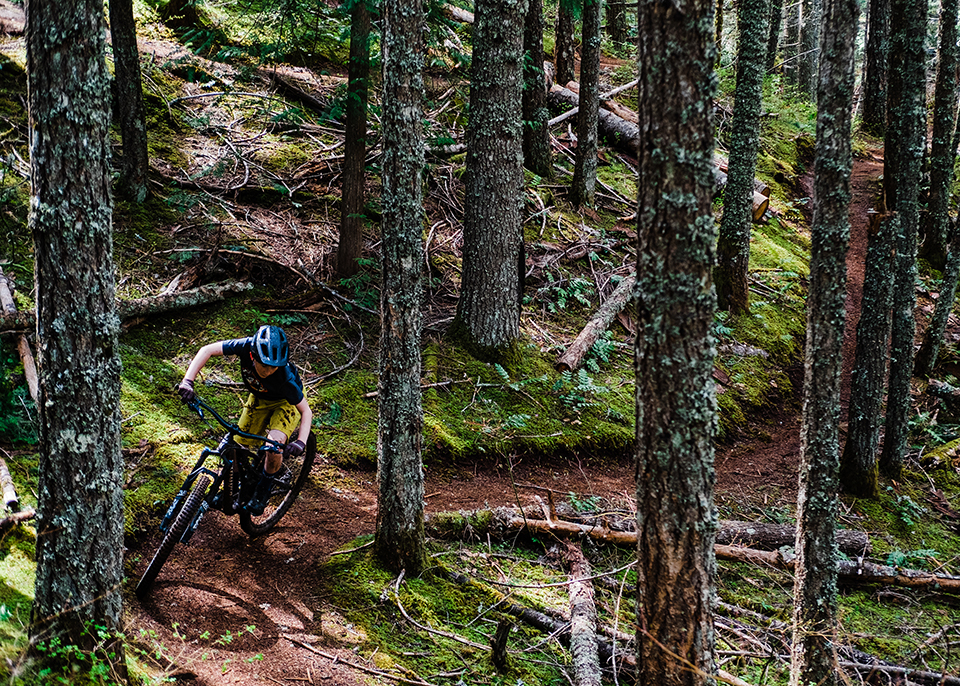 Leavenworth
Leavenworth, on the sunny east slope of Washington's Central Cascades, is a popular late-April road trip destinations for obvious reasons. The first is the dirt. Leavenworth locals and the Central chapter of Evergreen Mountain Bike Alliance have transformed the Leavenworth Ski Hill just outside of town into a pine-scented singletrack nirvana. The ridgeline flow of Rosy Boa and Ribbed are both Evergreen State classics, rounded out by the bi-directional flow of 4 the Boys and Freund Canyon. The second reason? The scenery. Save this trip for late April, when peak balsamroot bloomage competes with the peaks of Mt. Stuart and the snow-covered Central Cascades as well as a birds'-eye view of the Bavarian-village vibe of Leavenworth.
Central Washington Sage and Singletrack
Surrounded by wheat fields and rangeland, Beezley Hill Recreation Area is an oasis of sagebrush and sandy singletrack on the edge of downtown Ephrata in central Washington. A little over twenty miles of singletrack wind on Beezley Hill, most of it built with bikes in mind. With smooth, swoopy turns and low-angle pedaling, the trails are a good transition to dirt from months on the trainer. But a handful of expert-level descents with big drops and wood features will quickly shake off the cobwebs.
West of Ephrata, near Quincy, the Ancient Lakes trail system traces cliff-lined coulees, basalt outcroppings and pothole ponds that are the remnants of the Great Missoula Floods that scoured the Columbia Plateau. The routes here tend to be rockier than the other trail systems on this list, with some sections of steep scree and sagebrush and thistle that often threaten to swallow the tread. But the views—across the broad band of basalt that towers over the Columbia River, and the small lakes below it—are second to none.
Bike Recommendations
Specialized Turbo Levo SL Comp: With its 2X power assist and Stumpjumper-inspired singletrack handling, the Turbo Levo SL will let you play until dark—and beyond.
Specialized Stumpjumper EVO Comp: Pairing uncanny descending capability with unexpected climb-ability, the Stumpjumper EVO is a do-it-all bruiser with style to spare. There's a reason it took home PinkBike's 2020 Mountain Bike of the Year.
Specialized CruX: Go farther, faster on your gravel adventures. The lightest gravel bike in the world marries racing pedigree with the ability to get rowdy.
Riding Gear Check Up
Your accessories played just as hard as you and your bike did last year, so give your gear closet a once-over. Inspect your helmet for cracks and replace it if you find any or if the helmet is more than three to five years old—the materials used to make helmets break down over time and lose their impact-absorbing ability. Clean your hydration bladder, or replace it if it's too funky. Clean and tighten your cleats if riding clipless. And, finally, re-up your riding essentials: pump and levers, CO2, spare tube, tubeless repair plugs, chain master link, chain tool/multitool, and, perhaps most importantly, a first aid kit.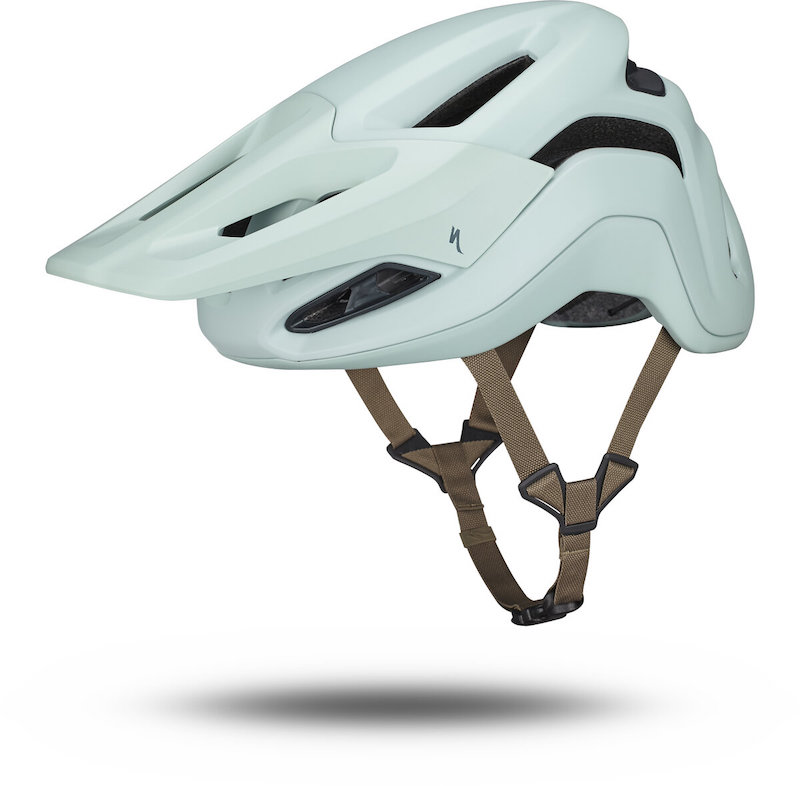 Helmet recommendation: The Ambush 2, Specialized's flagship trail helmet, has been redesigned from the chin up. With loads of adjustability for a personalized fit and lots of vents for maximum airflow, you won't even know it's there. But with a five-star safety rating from the venerable Virginia Tech Helmet Safety Ratings, you'll be glad it is.
Apparel recommendation: Lightweight, durable and downright comfortable, the Specialized Trail Shorts are the quiver killer of riding gear. With an understated yet stylish cut, you can go from spring shredding to summer wedding. (Check your RSVP card for dress code first, please.)