Race and Play at Silveroxx Sept 21-23
This 3-day Mountain Bike festival is an awesome event for savvy bikers and spectators alike. If you're interested in riding, you can register here, but there will be several free and family-friendly events to join, including a ride for the kids.
Events will include a night ride, ladies' day, kid's races, downhill race, super-d race, minibike, best trick, and bunny hop contest, you'll be able to pack in multiple bike experiences at one event. It's not all bikes—there will also be an outdoor movie! Some races, like the night ride, have free entry (though it's Bring Your Own Bike Light).
Read on for the full schedule of events and things to do in the area post-race (like ride the Trail of Coeur d'Alenes).
You can preview the courses here!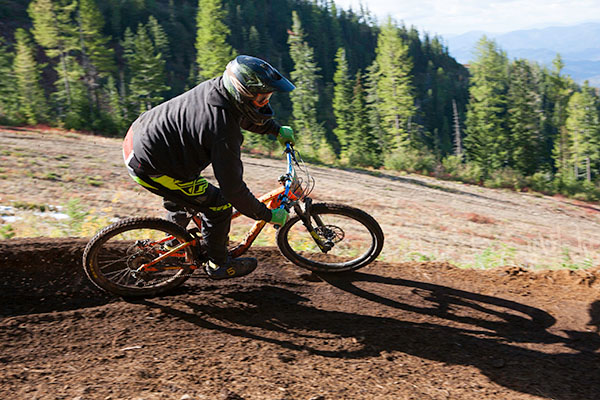 Friday, September 21
The Bike Hub Chainless Race: Yes, they'll be riding without a chain. Qualified mechanics from the Bike Hub will be at the top and bottom of the course to remove and install your chain; you can just worry about carrying your speed through the corners!
Chainless Race Schedule
Cost: $10
Registration: Pre-register and Friday 9 am-11 am
Riders Meeting/Chain Removal : 1:30 pm @ Start Line
Race Starts: 2 pm
Awards: 5 pm in Gondola Village for racers and poker run winner/awards

The Bike Hub Poker Run
Pick up a card every time you head through the bottom of Chair 3. There will be prizes for the best hands. 11-3 pm in Chair 3 Zone Race, rewards in the village at 5 pm.
Evergreen East Group Ride
Meet at 2:30 pm at the Evergreen East Tent in the Village and ride from 3-5 pm. Mellow and Intermediate rides available.
CDA Bike Co. Moon Snuggle Night Ride
A top to bottom ride in the dark!!! Bring some quality lights with you for a unique way to end the season at Silver. Take the last ride up the gondola by 6:15 pm and hang out until it gets dark enough to ride. We will break into groups based on difficulty level of the trail and head down the mountain with knowledgeable local guides. Make sure to bring supplies, because nobody wants to walk out in the dark. Serfas will have a limited number of demo lights available, call the CDA Bike CO. @ 208-966-4022 to resesrve your light. Intermediate level and up only, lights are required. Ride will be
departing at 6:45 pm. FREE ENTRY
Saturday, September 22
DH– Come race the Chair 3 zone!! our Downhill races focus on more technical riding and are best suited for Downhilll bikes. That being said, a shorter travel bike can still be competitive by those with the right skills depending on category and course. Multiple courses will be offered for the different categories. This is a race against the clock! By using the Chair 3 zone you can really pound out some laps on this great terrain without running full top to bottom runs. You'll need to save some of that energy for Sunday's top to bottom race!!!
Courses
Cat 3: Hammer
Cat 2: Hammer
Cat 1/PRO: Hot Beans/Frankenbeans
* Starting Cat 3>PRO> Youngest to Oldest
Race Schedule
Registration: Pre-Registration through Sept. 19 2018, FRI: 9-11 am, SAT: 8-11 am ( DH/Super- D Registration ONLY)
Riders Meeting: 12:45 pm @ Start Line
Race Starts: 1 pm
Awards: 5 pm in the Village. Big prizes will be raffled off at 5 pm so don't miss out!
Biking Betties Ride
Check in at the Village at 9 am. This will be hosted by our local rider Jamie Rees. Mellow and Intermediate rides will be available. Recommended for intermediate riders only.
Kids & Kickstands Ride
Family-friendly group ride/tour on the Trail of Coeur d'Alenes with games, prizes, and snacks. Perfect for any bike. Free cinch bag for the first 50 kids. All proceeds go to the Silver Valley Chamber.
Registration @ 1 pm in the Gondola Village.
Starts @ 2 pm done at 5 pm
Cost $10
Evergreen East Group Ride
Meet at 9 am at the Evergreen Tent in the village. Ride will go from 9-noon. Mellow and Intermediate rides available.
Vertical Earth's 4th Annual Steeziast Steeze Off
Brought to you by Vertical Earth. Baby Swiss features a large drop and step-up combo for you to get steezy on. This was a crowd favorite last year. Immediatly after the PRO's finish racing. No charge to enter. Check in at the top of Baby Swiss.
Noah's BBQ
Noah's will be providing a BBQ in the village from 4:30-6 pm. Cost $10.
Saturday Night Village Shenanigans
Each Event is a $10 buy in, winner takes all for their category. Limited entries. Categories are MEN U18, MEN 18+, WOMEN U18, WOMEN 18+.
Bunny Hop Contest
Start 6″ off the ground and working their way up, all categories go through each height at the same time. Contestants have up to two times to complete a height before being disqualified. After each round the stick is moved up, the last person standing is the winner for their category. In the event of a tie, winner will be the least crossbar knock off's. Helmets Required.
Register @ 7:30-7:50 pm in front of the waterpark.
MiniBike Dual Slalom
Beer Keg Slalom bikes with 16′ wheels or smaller and coaster brakes, Your butt has to remain on your seat. Head to Head, single elimination, out and back. Max 16 people per category.
Register @ 7:30-7:50 pm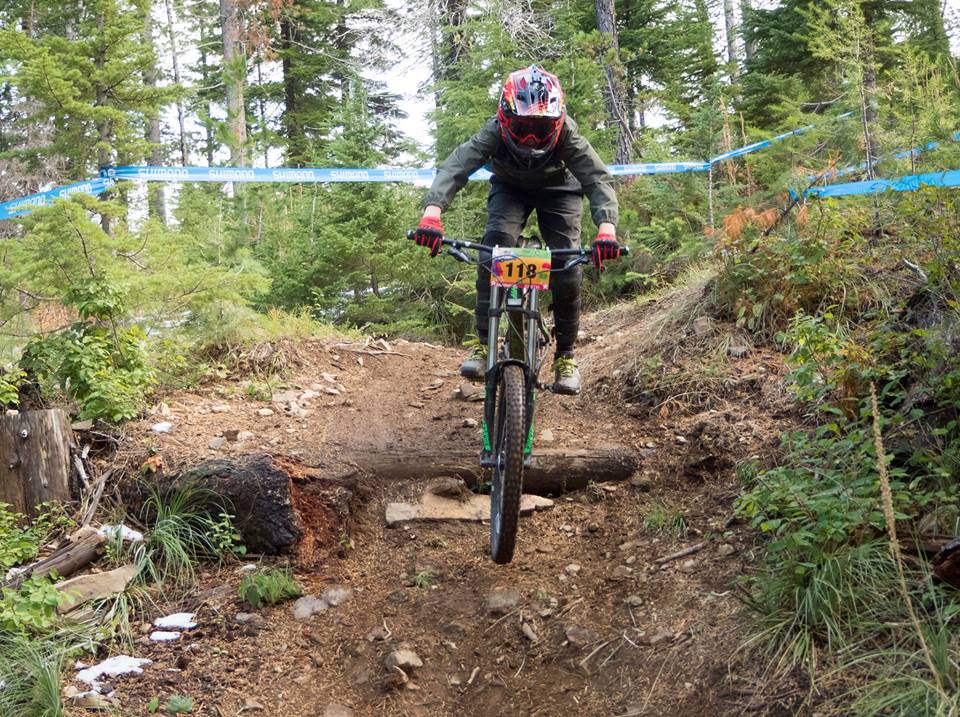 Sunday September 23
SUPER-D Top to Bottom action—this is a Super D with 3400′ of decent. Expect times from 14 to 20 minutes. This is a signature event and the perfect way to end a record breaking season!
Race Schedule
Registration:Pre-Registration until Sept 19 , FRI: 8-11 am, SAT: 9-11 am, SUN: NO DAY OF REGISTRATION YOU MUST PICK UP YOUR NUMBER PLATE AND SIGN WAIVER PRIOR TO SUNDAY!!!!
Riders Meeting: 10:30 am in the Mountain House Grill
Race Starts: 10:45 am
Awards/Overall's: 5 pm in the village, Big prizes will be raffled off at 5 pm, so don't miss out!!
Courses

Cat 3- Hammer>Lower Jackass>Corkscrew>High Life>Low Life> Afternoon Delight> Pepsi Can> Pirate Trail> Wide Open> Tinkerbell> Secret Squirrel> Man Child> Frog Trees
Cat 2, Cat 1, Pro – Hammer> Goat Rodeo> Mutton Conductor> Afternoon Delight> Pepsi Can> Pirate Trail> Wide Open> Tinkerbell> Secret Squirrel> Man Child> Frog Trees
Start Order will Run PRO>CAT3
Wheel Sport's Idaho State Mini Bike Championships: Race on Jackass
A le Mans start followed by high speed, elbow to elbow racing down the bunny hill and then onto Jackass. Full face hemets, coaster brakes and 16″ wheels or smaller are all required. Wear protection, be prepared to crash and spend $20 or less on your bike. $10 CASH ONLY Limited entries to first 25 entries. Winner takes home traveling trophy.
Registration: 2:30-2:50 pm @ Mountain House
Race starts: 3 pm @ top of bunny hill.
***Must be 18 to enter and sign a waiver****
Evergreen East Intro to Downhill Micro Clinic
Evergreen East will be showing you how to take on berms, corners, small drops and rough terrain.
Starts: 10:30-noon. Meet at the Evergreen East Tent in the Village at 10 am
Costs: Free to Evergreen East Members, $10 for non-members
Lift Ticket: Discounted lift tickets for Evergreen East Members. Wrist band must be shown to recieve $26 lift ticket.
Evergreen East Group Ride
Meet at 9 am at the Evergreen Tent in the village. Ride will go from 9-noon. Mellow and Intermediate rides available.Excelsior Cycle's Silver Kids Race
Come join the fun with a free kids race in the Village, Starting outside the Silver Rapids Waterpark running through the gondola terminal and finishing outside Noah's Canteen in the awards area, this is a very spectator friendly event!!! No Cost to Enter
Silver Kids Categories: Ages 6 & Under and 7 to 10 years old.
Race Starts; 4:30 pm in the village
Ride the Trail of the Coeur D'Alenes
If you haven't experienced this ride you're in for a treat! With over 71 miles of paved trail, this bike path follows the railroad from Mullan to Plummer. You'll go through mountainous terrain, the historic Silver Valley, and ride along a chain of lakes.
If you're not into biking, there are many other things to do in the Silver Valley while you attend with your biking friends!
[Featured image courtesy of Silver Mountain Bike Park]
(Sponsored Content)