Choose a Summer or Fall Run or Ride
Some long-time favorite Spokane and North Idaho races and events like the Spokane River Run, Hauser Lake Icebreaker Run, and Ski to Sea have sadly been canceled due to COVID-19. And a few others like the Spring Dash in Coeur d'Alene have opted for a virtual race format where participants can run or walk their own 5-mile route anytime between April 18-30 to support the Coeur d'Alene Coronavirus Relief Fund. Other races have opted for postponing events until later in the summer or fall in hopes that the current situation will improve by then. Now is a great time to spend more time outside running, walking, or riding locally while maintaining social distance. Sign up for one of these events and give yourself an added motivation to get out as much as you can. Want more inspiration and virtual company? Fleet Feet Spokane is offering a virtual training program for runners. Learn more at Fleetfeet.com/s/spokane/training/fleet-feet-running-club. 

Rescheduled Races & Rides
All of these events have already postponed until later in the summer or fall to help reduce the virus spread risk to participants.
3/4 Minus Cykeltur (August 23): Sandpoint's 2nd annual 52- or 72-mile gravel ride.
Coeur d'Alene Marathon, Half Marathon, 10K & 5K (August 23): Negative Split event along the North Idaho Centennial Trail.
Windermere Marathon, Half Marathon, & 5K (September 6): Negative Split race along the Centennial Trail.
Spokatopia Trail Run (Sept 12): A 5K run at Camp Sekani Park at the Spokatopia Outdoor Adventure Festival.
Spokatopia SUP Cup Paddleboard Race (Sept 12): Recreational, endurance, and elite divisions on the Spokane River at Boulder Beach.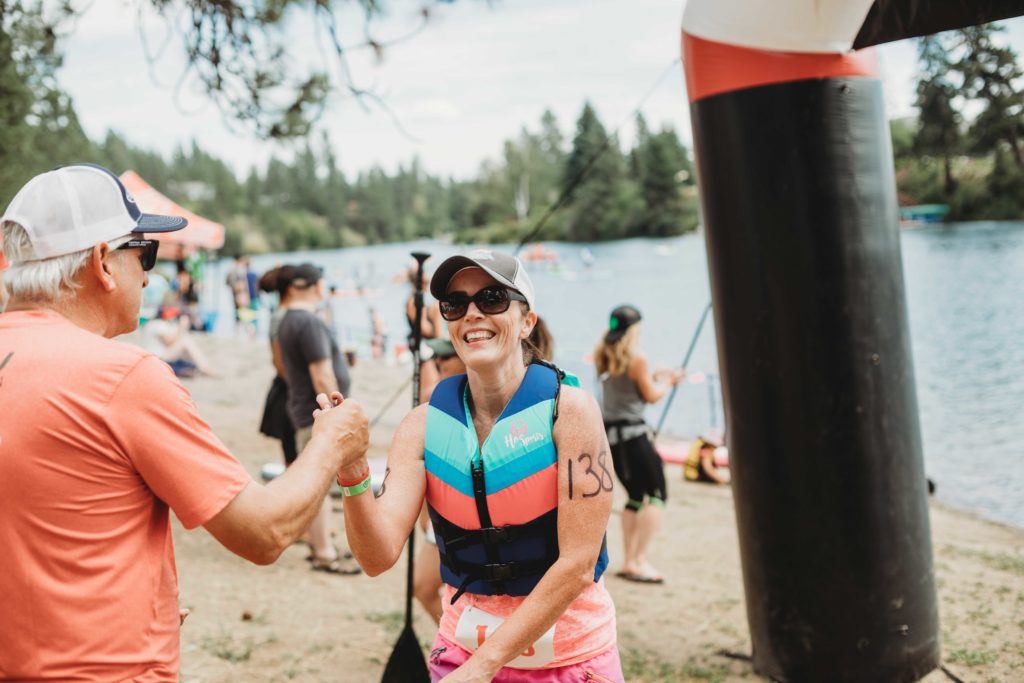 Lilac Bloomsday Run (September 20): 12K for runners, walkers, and wheelchair participants.
Priest Lake Marathon (September 26): 50K, marathon, 25K, half marathon, ¼ marathon, and family 5K at Priest Lake.
Negative Split Half Marathon, 10K, and 5K (September 27): Run along the Centennial Trail and through Riverfront Park.
Trail Maniacs Liberty Lake Trail Run (October 17): 8-mile single-track loop above the lake.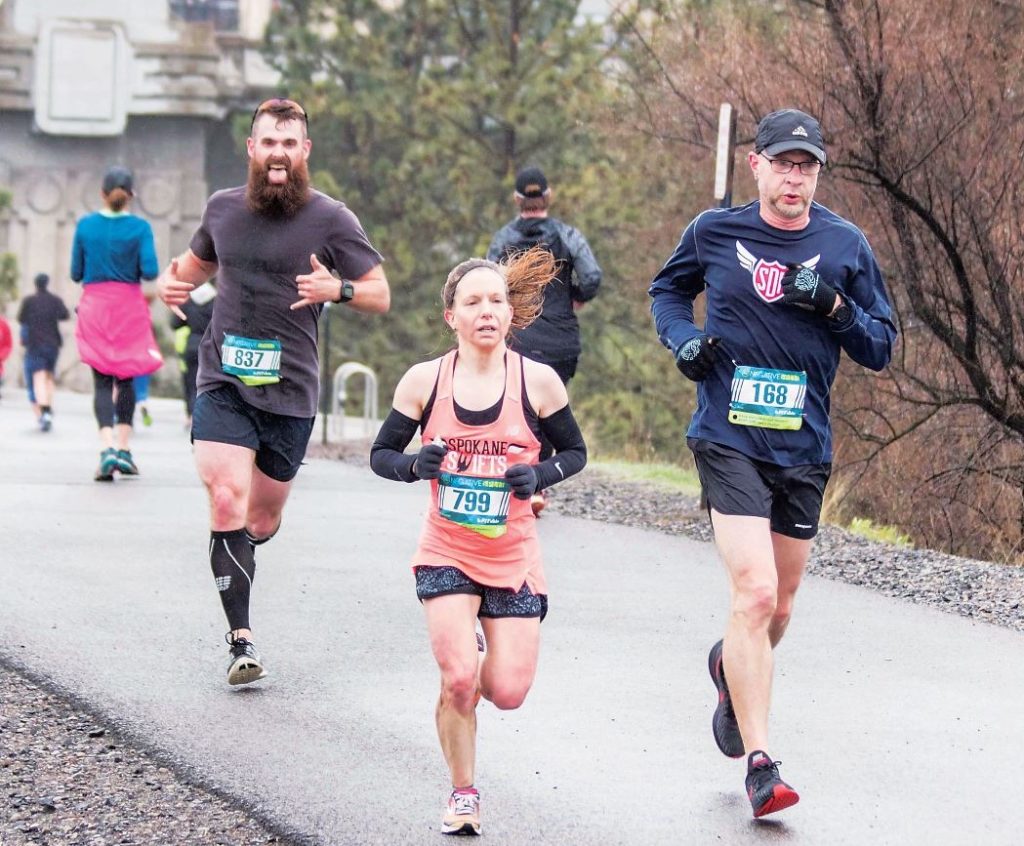 More Spring & Early Summer Races
When we went to print for our April 2020 issue, these races were still on track with their original dates. Check the individual event websites for updates and possible cancelations. 
Lilac Century Bike Ride (May 17): 100, 66, 50, 25, or 15-mile rides.
Priest Lake Spring Festival Run (May 24): Half marathon, 10K, 5K, and Kids Dash.
Silver Valley Ride to Defeat ALS (June 20): Ride through the Silver Valley to raise funds to fight Lou Gehrig's disease.
Dad's Day Dash (June 21): 5K run and 1.4 mile walk to support Spokane Neighborhood Action Partners (SNAP).
CHAFE 150 (June 20): Ride options ranging from 150-30 miles around Sandpoint and Lake Pend Oreille.
8 Lakes Leg Aches (June 20): 30, 45, or 75-mile rides around the Channeled Scablands to benefit Lutheran Community Services Northwest.
Seven Summits 50K, 50 mile, 50-mile Relay, & 100K trail adventure (June 6-7): Hosted by Trail Maniacs and based at Canfield Sports Complex in Coeur d'Alene.
Trail Maniacs Farragut Trail Run 25K/10K/5K (June 7): Takes place at Farragut State Park.
Kaniksu 50-Mile / Emory Corwine Memorial Ruck Race / Tall Trees 29k (June 13): Three events in one day in the Colville National Forest
Mountain Magic 5K, 10K, & 25K (June 20): Run Mt. Spokane State Park's Nordic ski trails to benefit OutLive.
Race the Wolf 52K, 26K, & 8K (June 27-28): Single-track and off-piste climbs at Schweitzer Mountain Resort. 
Spokane Valley Cycle Celebration (July 26): 10-mile Family-Friendly Ride, 25-mile Adventure, and 50-mile Hills Around the Valley Ride options.  
Spokane to Sandpoint Relay (August 14-15): A 200-mile overnight, 12-person relay from Green Bluff to Sandpoint's City Beach.