By J.D. Ennis
The sun is breaking through the clouds daily, the air is warm and fresh, and the trails are clear and tacky. Mountain bikers seeking to put the doldrums of the winter months behind them can find a multidimensional ride on Spokane's South Hill.
Also known as the Bluff, this area provides some fantastic spring riding because of the ability of the trails to shed water. While any type of mountain bike can be ridden on the bluff trails, it is best suited for trail bikes and enduro bikes. It can be busy on the weekend, but weekday rides usually see less people. Hikers, runners, and dog walkers share this trail. Caution should be taken, and riders must yield to all these groups.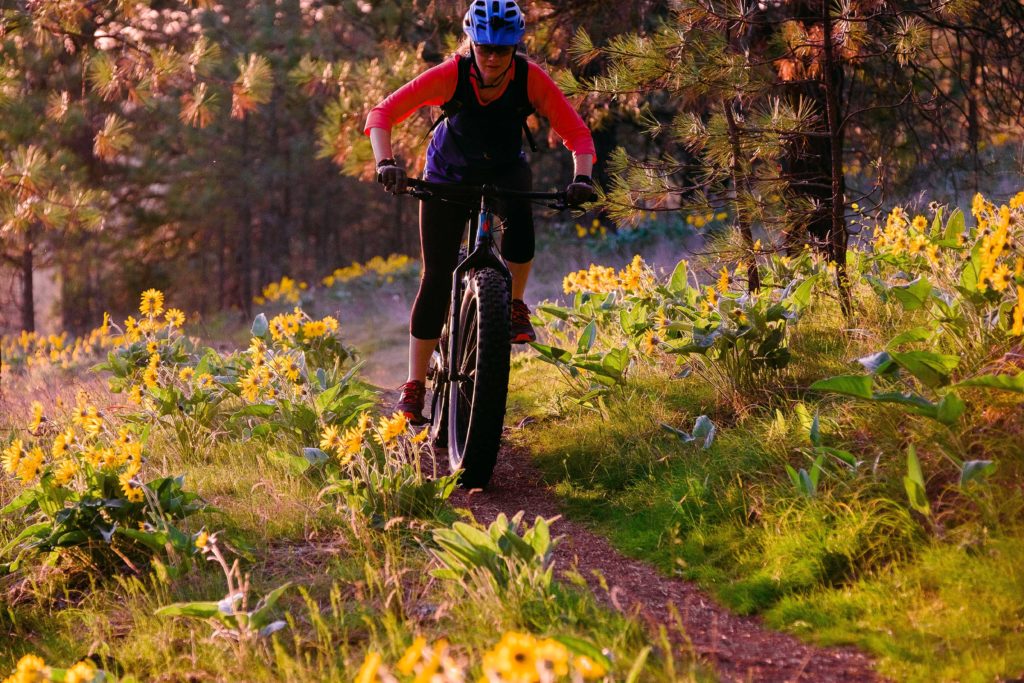 Bikers can park in the Hatch Drive parking lot and proceed down the dirt fire access road. Just before reaching the bottom of that road there is an unmarked trail that breaks off and up to the right. This is the trail that riders will want to steer towards. Once on that trail, the rule of thumb is to stay on that main middle trail. Other trails that branch off to the left will lead you to the bottom of the bluff by Latah Creek. Trails branching to the right will lead you up and out of the trails to High Drive Road. There are many different fun trails that can be ridden down by the creek; however, it is a manageable grind back up that will be sure to have the quads screaming.
By staying on the middle trail, riders will now be treated to a 4.5 mile ride to Polly Judd Park. This ride along the Bluff can be looped, or can be shuttled by parking a second vehicle at the Polly Judd Park parking lot.
The trail has a good flow with some technical aspects at times. Mountain bikers should expect to see some small rock sections, as well as steep, wide-open areas that overlook the creek. Bikers will find it hard not to stop from time to time to take in the views of South Spokane.
This story was originally published as "Spring Fever Cure" in the March 2020 issue.
Editor's Note: To learn more about High Drive Bluff Park visit the Friends of the Bluff website.
J.D. Ennis has an outdoor recreation degree from Eastern Washington University. Using his mountain bike to climb big mountains and hitting high speeds on the way down with groups of friends, or solo, is his peaceful place.