Even on hot days, riding the Spokane County Centennial Trail from downtown Spokane north along the Spokane River out towards Lake Spokane (aka Long Lake) can be a cool, partially-shaded adventure.
Start your ride by parking somewhere near the Kendall Yards neighborhood just west of downtown, and then hop on the Centennial Trail.
You'll quickly encounter a detour through the West Central neighborhood due to new trail construction along the river bluff this summer, followed by a fast descent down Pettet Drive (aka Lilac Bloomsday Run's Doomsday Hill) and across the T.J. Meenach bridge to meet back up with the formal paved trail.
Continue on the Centennial Trail heading north along the Spokane River with several ups and downs along the way for 16 miles to the Nine Mile Falls Recreation Area, which is part of Riverside State Park.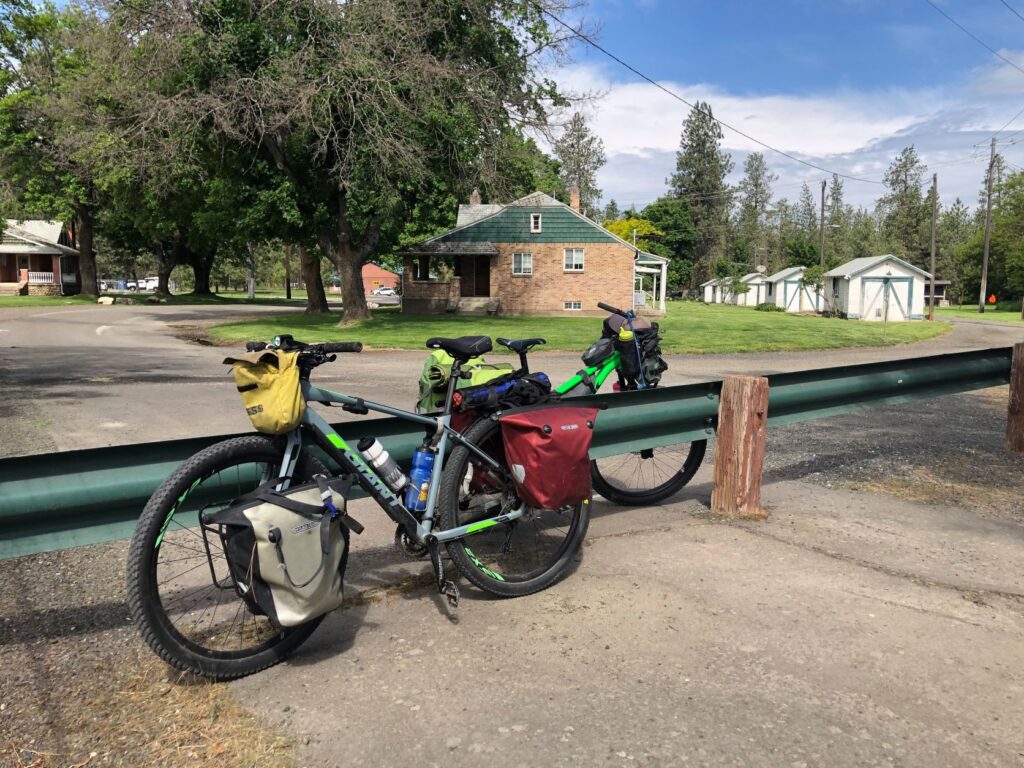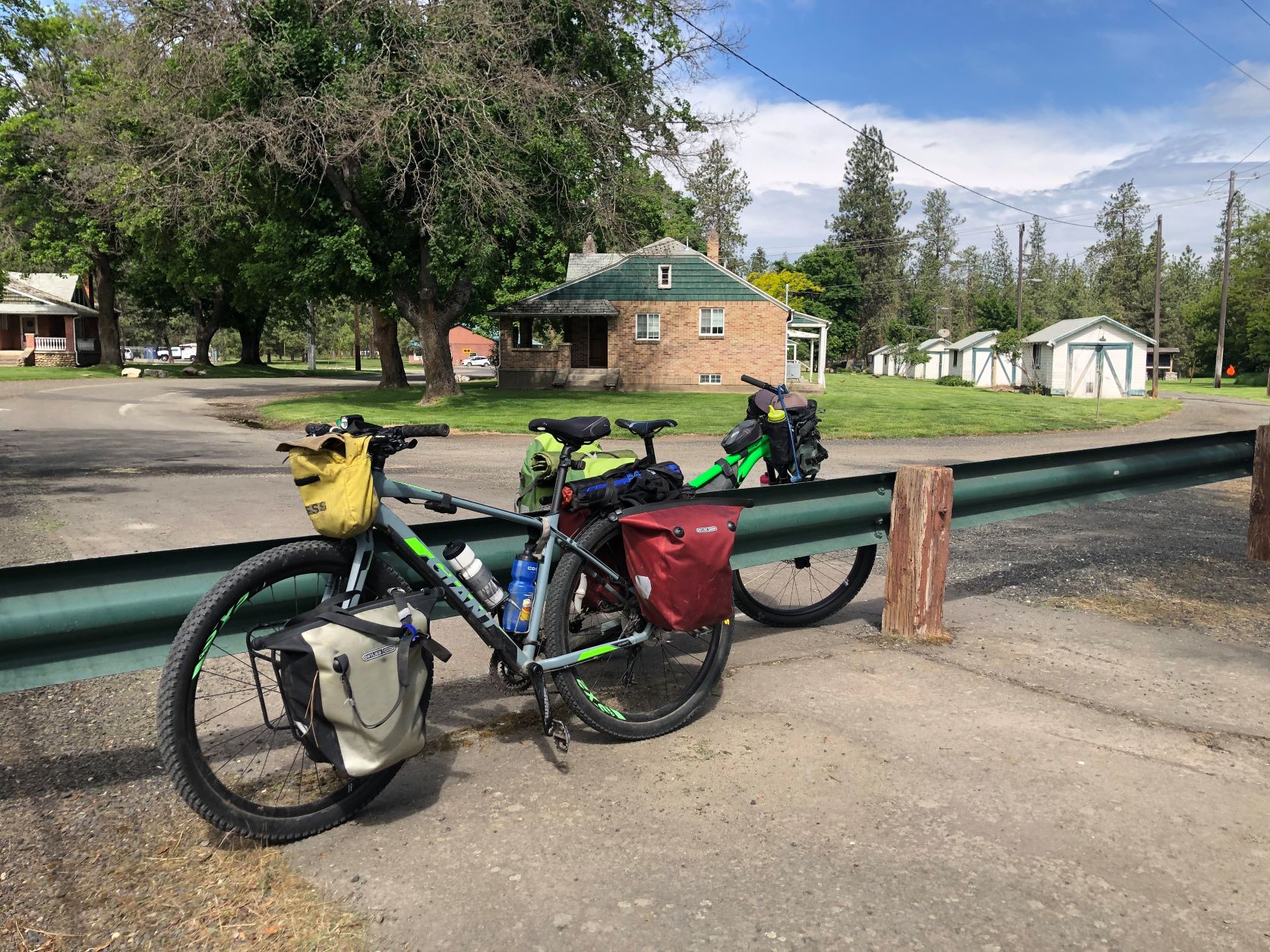 Once you are there relax on the grass, have a picnic, or go swimming in the lake. Refill water bottles at the campground facilities and return the way you came.
There are plenty of other sites worth stopping to check out a short distance off the trail along the way, including the Bowl & Pitcher, the Deep Creek Canyon overlook, the Nine Mile Falls Dam overlook, and Sontag Park.
Other than a few trailhead porta-potties and water at Riverside State Park's Bowl & Pitcher visitor area and Nine Mile Falls Recreation Area, there are not formal services along the way, so bring your own food, water, tire repair kit, and whatever other essentials the conditions may require.
You can also shorten the ride be starting at another trailhead closer to the destination.
For more information about the trail, visit Spokanecentennialtrail.org.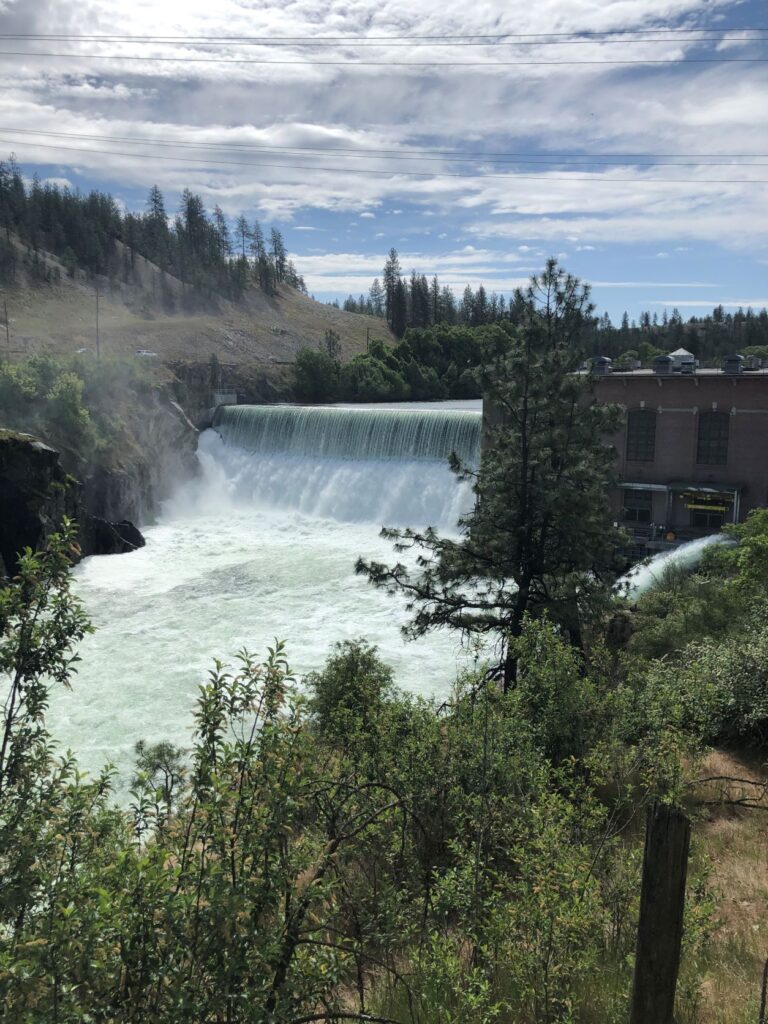 For more adventure ideas and stories about the Spokane County Centennial Trail, visit the OTO archives.