By Suzanne Tabert
Even though temperatures are slowly rising, it can still be chilly outside. A chocolate beverage is always welcome for hydration and energy, and one with warming spices gives you the comfort you need to enjoy your time in the great outdoors.
Ingredients:
1 1/2 cups whole milk
1/2 cup almond milk
(For dairy free, use 2 cups total of nut milk of choice)
1-2 tablespoons cocoa powder
2-3 teaspoons maple syrup or honey
1/2 teaspoon chaga mushroom powder
1/2 teaspoon vanilla extract
1/4 teaspoon cinnamon
1/8 teaspoon cloves
1/8 teaspoon cayenne pepper
1/8 teaspoon nutmeg
Directions:
Heat the milk until steaming, but not boiling. Whisk in the cocoa powder then stir in the rest of the herbs and spices. Pour into your thermos or flask and off you go on your adventure. Feel free to adjust the amounts of cocoa powder and maple syrup or honey to suit personal taste preferences.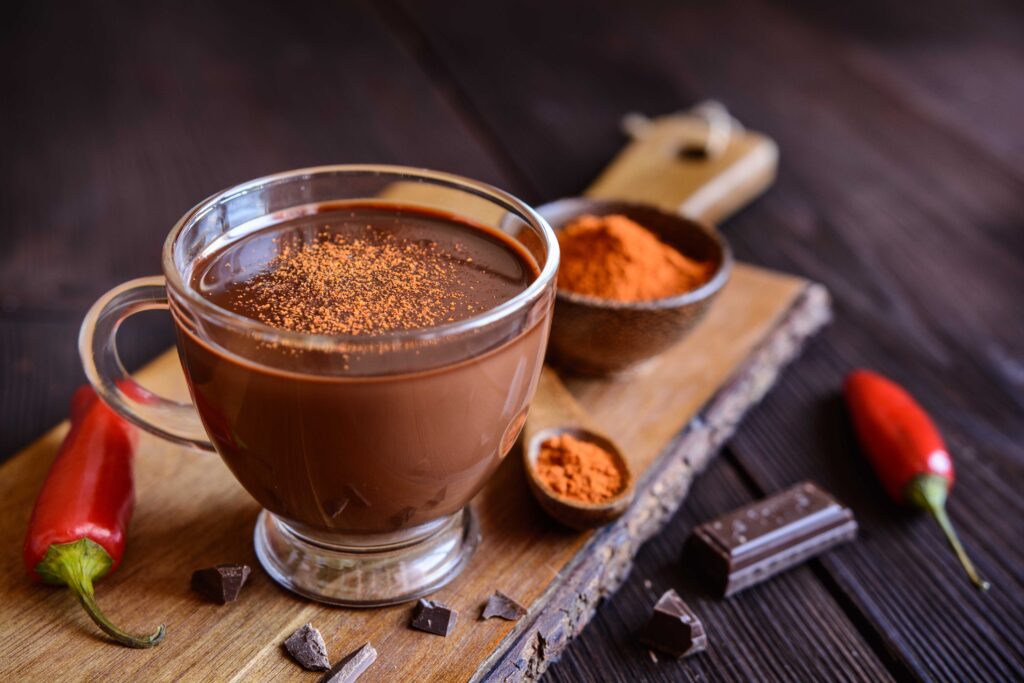 More Provision beverage ideas and recommendations.