By Amanda V. Mead
One of the most difficult aspects of this pandemic has been missing out on life's milestones. Some have opted to celebrate in alternative ways, with drive-by honkings and socially distanced backyard hangs. Most of us, however, have struggled to figure out how to acknowledge a milestone in our lives while remaining safe.
My wife and I usually celebrate our July anniversary by going to dinner at one of Spokane's many excellent fine dining restaurants, where we indulge in three courses and expensive cocktails. But what if you're a low-key person or you're not interested in dining out right now?
That's where Wanderlust Delicato comes in. Wanderlust is a cheese shop that opened downtown Spokane last fall. It offers cured meats, cheeses, wines, and other delicacies. If you're not a charcuterie connoisseur, that's fine. Wanderlust offers pre-made platters, small to-go options, and sandwiches.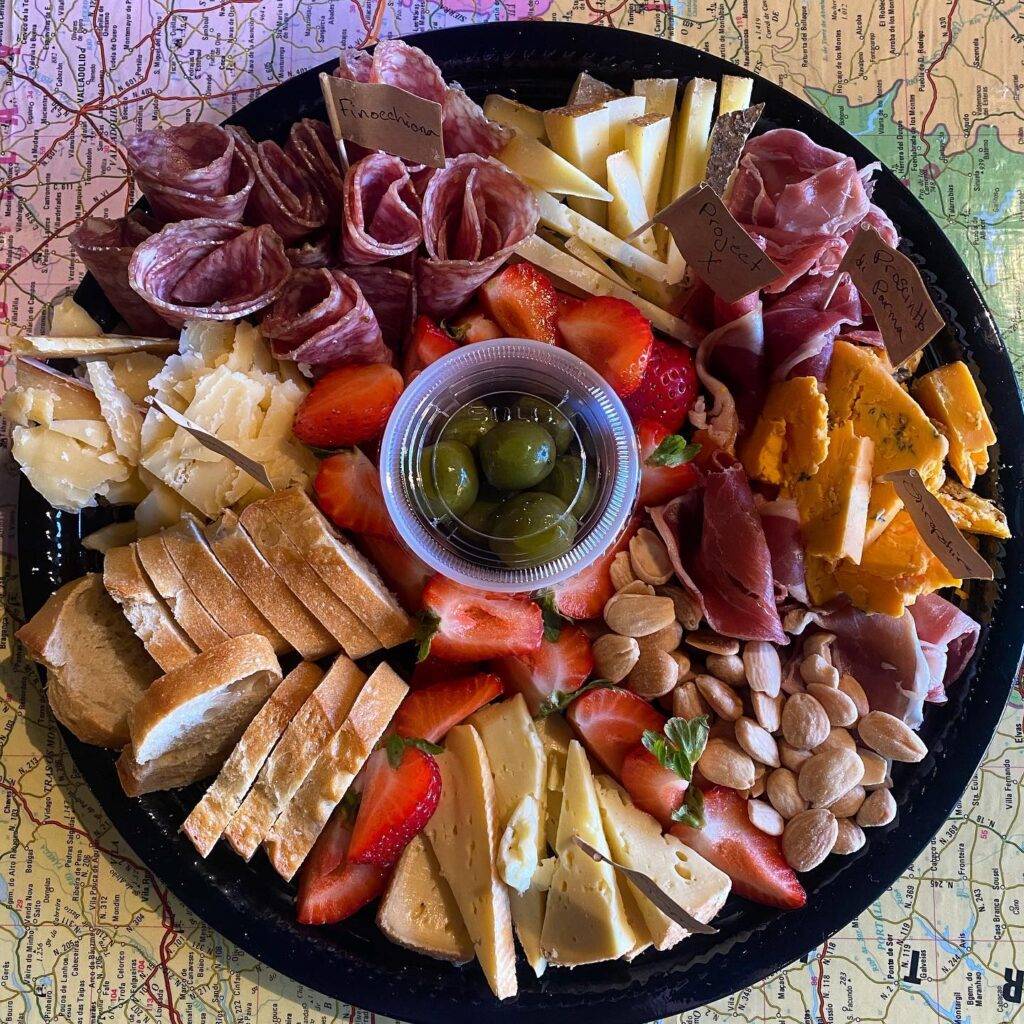 With the help of employee and chocolatier Drew Smith, I chose four cheeses for my platter, including a Croation Paski Sir with beautiful crystals, and three meats: Spanish chorizo, smoky tasso coppa, and a mild jamon serrano. We threw in sides, like cornichons, which are tiny pickles, and sweety drops, which are tiny red Peruvian peppers that burst in the mouth with a delightful and satisfying pop. Smith also added some of his custom-made decadent chocolate bars.
At home, I prepared a white sangria using sauvignon blanc and local fruit to go with it all. A wooden cutting board artfully displayed our fare, but all of these items could be placed in a picnic basket or pack and taken to your favorite park or trail.