Huckleberry Lemonade features the award-winning Dry Fly Vodka, Dorothy's Huckleberry Syrup, natural flavors, and delicious lemonade in a ready-to-enjoy can. Not too sweet and not too strong, just the right balance of huckleberry with a splash of citrus lemonade and the kick of Dry Fly Vodka.
The huckleberry is Idaho's official state fruit, and huckleberry-picking is among the most popular outdoor activities in the Inland Northwest in August. Following the success of their other 'On The Fly' beverages, it didn't take long for Dry Fly to put together another fabulous new drink. The high-quality Dry Fly Vodka tastes great; however, the drink is only 4.9% ABV, which means its alcohol content is equal to most cans of craft beer.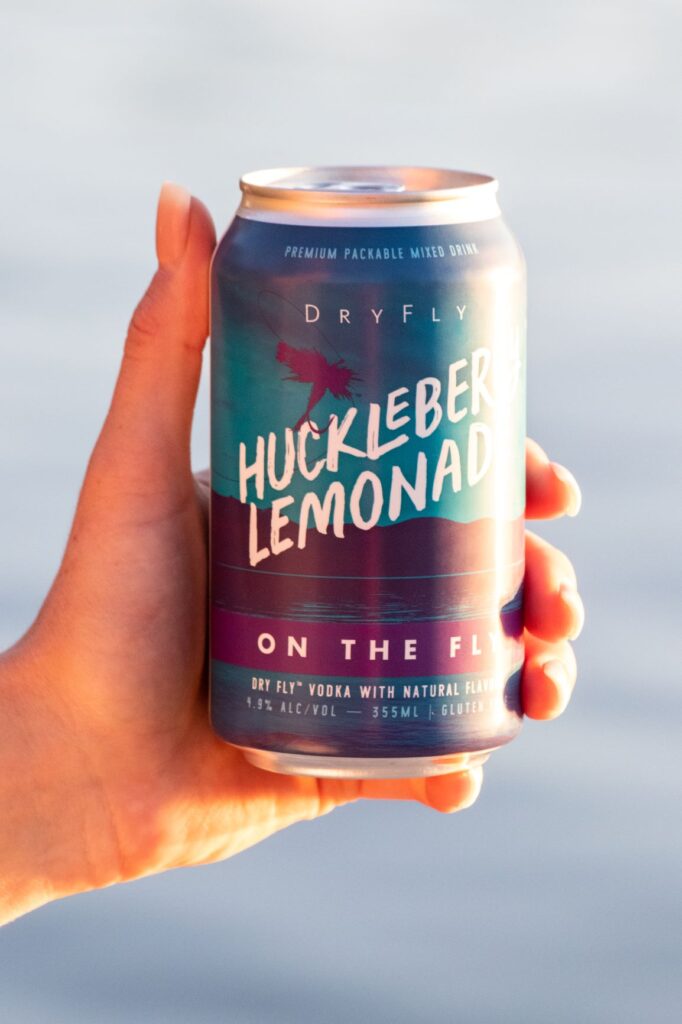 Migrating the premium cocktail to an aluminum can opens up a whole new universe for outdoor enthusiasts. It's easy to pack, no glass, very compact after its consumed, and aluminum is recyclable. Huckleberry Lemonade is ideal for pretty much every trip including picking huckleberries or enjoy it with friends at the lake or around the campfire.
Take a look too at Dry Fly's other genius drinks. Dry Fly ready-to-enjoy Gin & Tonic features its award-winning Washington Gin, craft tonic syrup from Side Hustle Syrups, and house made bitters. The Moscow Mule features Dry Fly Vodka, craft ginger syrup from Side Hustle Syrups, and lime juice to give you a unique and refreshing taste of what's arguably the best distillery in the Northwest.