Cool, creative outdoor oriented gifts are sure to make certain people on your holiday shopping list smile (tip: you can also leave these pages open with items circled for your significant other or send a copy home to your parents). These gift ideas from local retailers and local outdoor gear companies right here in the Inland Northwest will help you make your shopping fast, fun, and easy. Supporting local businesses that typically have much better customer service and return policies than distant online options will also be appreciated by the people on your gift list. Shopping local also helps to strengthen our local economy and outdoors community, and it can be a lot more fun for you!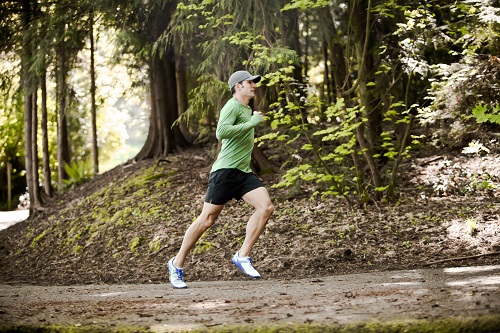 Merino Wool Running Shirts from Pettet Endurance Project
These super soft and awesome fitting merino wool running shirts are stylish and functional for a surprisingly reasonable price, especially since PEP actually makes their running apparel here in the U.S. (south of Portland, Ore.). Giving them even more local cred, the company's founder is a Spokane native and runner who saw a need for running apparel built specifically to match the movements of endurance athletes, and PEP's shirts are made from sustainable, natural, anti-microbial wool fibers that fight odor even after prolonged use. By selling to customers directly, they pass on the savings (and offer free shipping). Pettetendurance.com.
The Hok Ski/Snowshoe Hybrid from Altai Skis
The first creation from Altai Skis, the Hok is a ski/snowshoe hybrid that opens new possibilities for backcountry snow travel to anyone looking to add a gliding element to the feeling of traveling over the snow on snowshoes. With a headquarters in the tiny Northeast Washington town of Curlew near the Kettle Range Mountains, Altai Skis Hok combines the maneuverability and ease of use found in snowshoes with a ski's efficiency of sliding forward rather than lifting and stepping with each stride. A synthetic climbing skin is integrated into the base of the ski, and the sustainable paulownia wood core, reinforced with organic natural fibers and fiberglass, makes it lightweight and flexible. Altai offers two sizes, 145cm and 125cm. Buy them at Mountain Gear in Spokane. Altaiskis.com.
Relaxation and Pain Relief with a Massage Gift Certificate
A gift certificate for a massage from Healing Balance Massage Therapy, that specializes in deep tissue and sports massage, is often the kind of gift that the people who need it most will never get for themselves. Help that person out with a massage that will help relieve muscle tension, reduce chronic pain, relieve soreness, and improve performance. $45 for one hour and $70 for an hour and a half. Healingbalancemassage.com.
Discount Patagonia Outlet Apparel
If you want to score sweet deals on discount Patagonia Outlet clothing and gear, you don't need to drive to Seattle; the closest Patagonia Outlet to Spokane, Coeur d'Alene and Sandpoint is actually up in Nelson, B.C. Good thing for you, since you can now justify a trip north to ski at Whitewater and soak at Ainsworth Hot Springs and get some holiday shopping done at the Patagonia Outlet at Snowpack Outdoor Experience on Baker Street in historic downtown Nelson. Expect to save between 30-80% off on your favorite Patagonia items. Snowpack.ca.
MedStar Membership for Critical Care Helicopter Transport
A thoughtful and caring gift that also offers peace of mind to an adventure lover's family, membership to Northwest MedStar, a non-profit organization, provides the region's premier critical care transport for critically ill or injured patients via helicopter, fixed wing and ground-based options to health care facilities throughout the Pacific Northwest. An accident or emergency can happen anywhere, but it's even more of a liability when you're in remote locations where a lot of our favorite outdoor activities are based. With the Northwest MedStar membership program, you'll have the assurance that you and your family will receive quality critical care transport, you'll have peace of mind knowing your transport will not create extra financial hardship. An average flight can cost thousands of dollars, which may not be covered in full by your health insurance plan. Membership is $59 per family for a year, or $150 for three years. Nwmedstar.org.
Reel Cameras HD Slayer POV Camera
Help that skier, rider, mountain biker, or whitewater paddler on your list capture, share, and relive their outdoor adventures with a POV camera from Coeur d'Alene based Reel Cameras. The HD Slayer has a built-in 1.5″ LCD screen, making it easy to clearly see what's being recorded in live time. The HD Slayer also includes different types of mounts and accessories for creating versatile footage. Along with a clear, durable, waterproof case that will allow you to film underwater up to 130 feet, all HD SLAYERS come with a free class 10 8GB micro SD card when ordered online (free shipping on orders over $100). And this POV camera is at a price that is sure to slay the competition. Go to www.reelcameras.com and enter the promo code "REELFAMILY" to save $50 on an HD Slayer camera package.
Cross-Country Ski Package
Every alpine skier should have a Nordic set-up whether they know it or not. Same goes for snowshoers. Cross-country skiing is great exercise and fun in its own right, but it can also make a welcome diversion to riding the lifts or plodding along the icepack on shoes, especially when those high pressure powder draughts hit. Set them up with an entire Nordic package (skis, boots, bindings, and poles) from a local shop like Fitness Fanatics or Mountain Gear.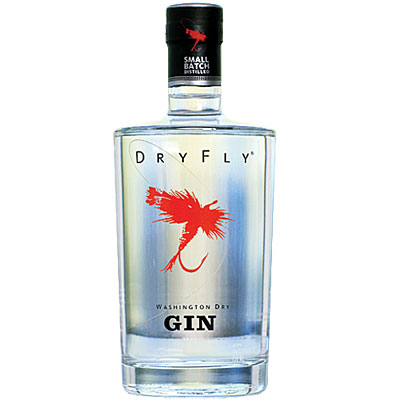 Give the Gift of Local Beer (or Booze)
You can't go wrong with the beer drinker on your list with a gift certificate and a growler or two from their favorite local craft brewery (and it's okay to have a pint while you're waiting). These days, there's a local brewery in just about every town and neighborhood no matter where you live, but we recommend these favorite breweries whose owners and patrons love the Inland Northwest outdoors as much as we do: River City Brewing (downtown Spokane); Perry Street Brewing (Spokane's Perry neighborhood); Ramblin' Road Craft Brewery (just east of Gonzaga University near the Spokane River and Centennial Trail); and Slate Creek Brewing (on 4th Street in Coeur d'Alene). Bottles of craft, small batch wheat whiskey, vodka, bourbon and gin from Dry Fly Distillery also make a classy and useful regional gift, especially for out-of-town visitors who may want to take a bottle of the Inland Northwest home with them.
Fair Trade Alpaca Socks
Ideal for hiking, snowshoeing, skiing, biking, or walking to work on a cold winter day, you can pick up a pair of these hand-made beauties at Kizuri Fair Trade Gifts and Clothing (35 West Main, downtown Spokane). Alpaca wool is the original smart wool and a traditional choice that has proven itself in outdoor environments around the world. Kizurispokane.wordpress.com.
Lakes Brand Flip Flops
The company slogan "Don't Text…Don't Call…I'm at the Lake!" captures the look and feel of The Lakes Brand's Kick Around Flip Flops well. These cool, Inland-Northwest-lake inspired flip flops add a bit of local style to a comfortable classic, featuring their signature "burly-dense" sole that holds up to the repeated use and abuse they will get put through at the lake next summer. The foot strap and footbed feature symbols of summertime fun, adding personality to these affordable sandals made by Coeur d'Alene-based Lakes Brand. Their awesome t-shirts make great gifts too. Lakesbrand.com.
Mountain Sports Club Membership (aka discount ski deals)
Give the gift of cheap skiing at resorts around the Pacific Northwest and North America for only $19.95 (while this special introductory offer lasts – see promo code below). Mountain Sports Club is the largest, online, membership-based, discount-promotion program of its kind in North America, and it's expanding here in the Pacific Northwest this season. Two for one mid-week lift ticket deals and other discounts are already available to members at Lookout Pass, Tamarack, Lake Louise, Sunshine Village, and Mt Norquay in Banff, with other local and B.C. resorts coming soon. Discounts for dozens of major resorts in Utah, Colorado, and California are also available to members now. Use it once and it's paid for. Use it often and save hundreds. Use the promo code "out14" to lock in individual memberships for $19.95 for a limited time at www.mountainsportsclub.com.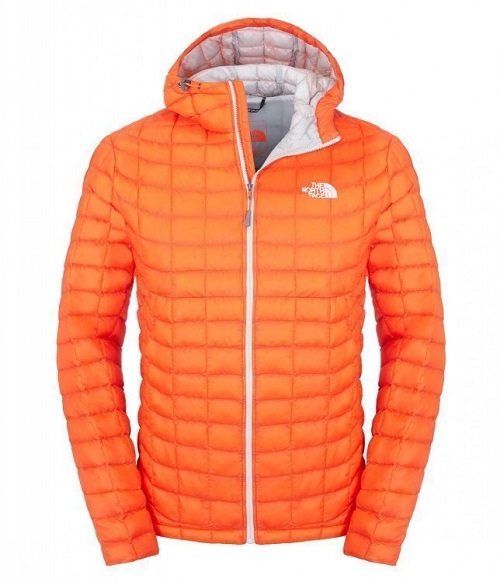 The North Face ThermoBall™ Hoodie
Redesigned for 2014 with a sleeker silhouette, this men's hoodie features ThermoBall™, powered by PrimaLoft®, which translates to the new synthetic alternative to down from The North Face that will keep you warm (and looking good) in cold and wet weather. Wear or pack this highly compressible, ultralight zip-front layer for reliable thermal insulation in a variety of winter conditions. The hood is detachable, and they also have several other styles of ThermoBall™ jackets and vests if the person on your list isn't a hoodie guy or gal. Check out all of the ThermoBall™ options at The North Face retail store downtown Spokane at River Park Square. Thenorthface.com.
Give the Gift of Climbing
A gift certificate for a month ($60) or three-month ($160) membership at Wild Walls Climbing Gym, maybe tucked inside a new pair of climbing shoes or wrapped up with a new climbing harness from Mountain Gear, Mountain Goat Outfitters, or REI, would make a welcome gift for anyone looking to get into (or back into) climbing as a way to keep their whole body active and moving in the winter. Of course it would also make an awesome gift for anyone who has never climbed before and doesn't know what they are missing! Wildwalls.com.
Classic 110 Folding Hunter Buck Knives Blade
In celebration of its 50th anniversary, Post Falls-based Buck Knives has released a special edition, classic 110 Folding Hunter. The famous features of the 110 remain, such as the Macassar Ebony Dymondwood handle and the tiny brass bolsters. This commemorative version, which will be included on all Model 110s for 2014, features an anniversary medallion on the handle and custom blade stamp denoting 50 years. Buckknives.com.
Reinhold Messner's "My Life at the Limit" Book
Famed mountaineer Reinhold Messner has endured plenty of "at the limit" experiences. Time magazine wrote, "Messner is not only the greatest high-altitude mountaineer the world has ever known; he is probably the best it will ever know." This book is part autobiography and part interview. Published for the first time in English thanks to Mountaineers Books, "My Life at the Limit" is already considered the most personal and reflective of all Herr Messner's books. Order and pick up a copy at REI. Rei.com/b/mountaineers-books.
Omega Pacific "Solution" Climbing Nut Tool
The Solution brings together every vital ingredient a nut tool must have. It's thin enough to retrieve impossible gear from every climbing brand. The working end features a dimple to rest against stubborn stoppers to pop them loose. There's also a hook for pulling on unreachable trigger bars. The Solution also features a 1/2″ wrench for tightening loose bolts. Best of all, the Solution can also open up a celebratory beverage! Pick up a Solution nut tool, made by Spokane area based Omega Pacific, at Mountain Gear, REI and Mountain Goat Outfitters. Omegapac.com. // (OTM)
Local Outdoor Stocking Stuffers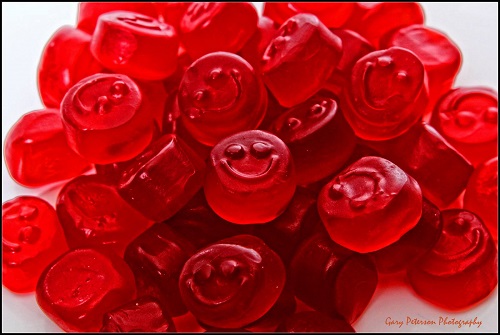 Movit (pronounced MOVE-it) Energy Gummies, created by a Spokane-based company, is the perfect energy food for active outdoor enthusiasts. This tasty on-the-go snack is really a nutrition supplement designed to give you the energy you need to keep after your outdoor activities all day long. Movit comes in a snack-size packet that will provide a boost of energy during sustained periods of cardio-vascular exercise when your muscles and mind require it most. The proprietary formula includes ingredients such as Brazilian Guarana, Co-enzyme Q10, D-Ribose, vitamin C, taurine, protein and a full complement of the B vitamins. Pick up a couple bags for a stocking stuffer or a whole case for a great gift. JustMovit.com.
Lyte Balance Electrolyte Concentrate from Liberty Lake based SenseAble Supplements comes in a small bottle (that fits easily in Christmas stockings) and can be added by the capful to water, juice, milk, coffee, beer or any other favorite beverage. It has a light, satisfying, salty taste and comes loaded with the primary electrolytes that the average American is deficient in, including potassium and magnesium. Be the one that introduces this awesome local product to the sweating outdoor junkie on your holiday shopping list who needs better hydration. Pick up a bottle at Main Market Co-op, Huckleberry's, and Pilgrim's Market. Sensablesupplements.com.
Running Socks and Running Accessories. Runners can never have too many pairs of quality running socks floating around their sock drawers. Other running accessories like earphones that won't fall out of runners' ears, hand-held water bottles, or compression tights make for great small gifts or stocking stuffers for runners and aspiring runners alike. Try local running shops like Fleet Feet and Runners Soul for these gems.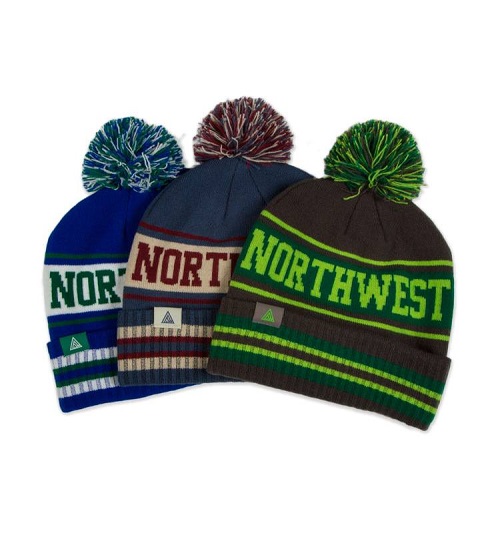 Boo Radley's Unique Gifts. For cool, one-of-a-kind gifts and stocking stuffers for just about anyone with a sense of humor and style, nothing beats Boo Radley's on Howard Street downtown Spokane across from Riverfront Park. Named after the character in "To Kill A Mockingbird" who collected unique things, you can find everything from books, games, local themed items (like a new vintage Spokane calendar), t-shirts, toys, and other novelties for kids and adults.
Local Lift Ticket Gift Packs and Cards. Most local resorts offer great deals on packs of lift tickets or gift cards for the holidays, making an awesome gift disguised as a stocking stuffer for skiers and snowboarders. For $99, Mt. Spokane offers youth (ages 7-17) five lift tickets or adults (18 and older) three lift tickets to Mt. Spokane any time with a non-transferable punch card (through Dec. 31). 49 Degrees North offers their popular Klondike Cards that can be used on the mountain to redeem lift tickets, rentals, lessons, and retail, food and beverages purchases, and they can be shared between family members. And Lookout Pass offers a the Lookout Pass Advantage Card for $59 that includes the 1st ticket for free, $10 off the 2nd, 3rd, and 4th trip, and another free lift ticket on visit number 5. Silver Mountain can hook you up with lift ticket stocking stuffers as well. //