Everyone knows at least one thing about Wallace, Idaho: that's where Dante's Peak was filmed; it's located at the Center of the Universe; and during the Great Fire of 1910, Ed Pulaski saved nearly all his men after ordering them into an abandoned mineshaft to wait out the fire. While local Wallace folks remain deeply embedded in their town's rich history, Wallace seems to be entering a new era, known not only for its proximity to all things outdoors, but as a culinary contender of great restaurants and brew-pubs alike.
"The Wallace food scene has made a dramatic turnaround in the last decade. It's not just burgers and pizza anymore," says Fowl Mouth's W.T.F.'s owner, Andrew Plate. Plate's menu, which he describes as "small-batch, handcrafted, gluten free everything," is an incredible niche of WTF: Wings, Tea, and Fries. Plate's inspiration for the chicken business? Working at a pizza and sub shop on the East Coast, tossing wings in store-bought sauce, and thinking, I can do better than this. Many of his iconic sauces he dreamt up while washing dishes just down the street from where he now whips up sweet tea, fries covered in sauce (a favorite of the local high schoolers), fried tofu, and, of course, wings (all gluten free).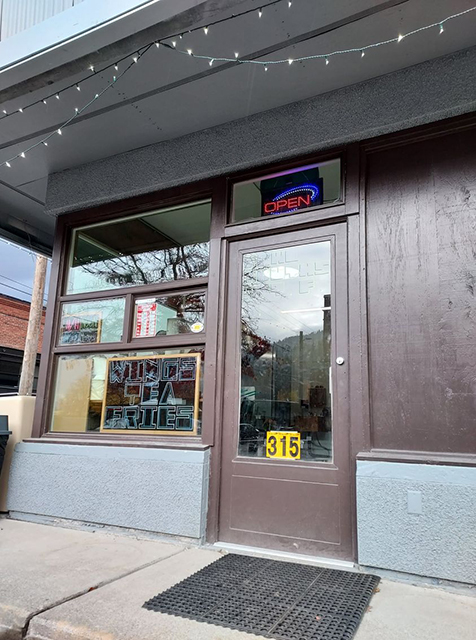 A few doors down, at the Center of the Universe, sits Cogs Gastropub, a 133-year-old brick building that featured a post office, courthouse, and eventual home of A.C. Cogswell Cigars. Now, Alaskan native chef Alex Mayberry serves "innovative yet approachable bar food." Says chef Alex, "I've always loved bright and bold flavors. Having a restaurant for 14 years in Mexico obviously influences my cuisine, but also I enjoy testing new things." Cogs prides itself on its made-from-scratch menu. The most popular item? The Idaho Gyro, a rosemary-garlic marinated lamb with whipped goat cheese tzatziki and pickled red onions.
Another place pushing the town's food scene is City Limits Brew Pub. Mark Burmeister's dream started in a ten-gallon brewing system right in his garage, crafting microbrews he sold to the Red-Light Garage, Lookout Pass, and Silver Mountain Resort. Now, 15 years later, he and two other local families own and operate City Limits Brew Pub, home of North Idaho Mountain Brew, and the Silver Valley Brew Club. City Limits offers a menu for everyone, from jumbo pretzels made in-house (try it with the Mountain Top Amber Cheese Sauce), to classic burgers and, the customer's favorite, fish tacos. When Mark needs inspiration for crafting new beers, he turns to the members of the Silver Valley Brew Club. "We get together the first and third Thursday of every month here at the pub. We talk about beer and brewing. The brew club comes up with recipes. Because we brew them here at the brewery, we can put them on tap at the bar and split the proceeds of the sales with the brew club." Next up on the club's menu? A jalapeno beer for Cinco de Mayo.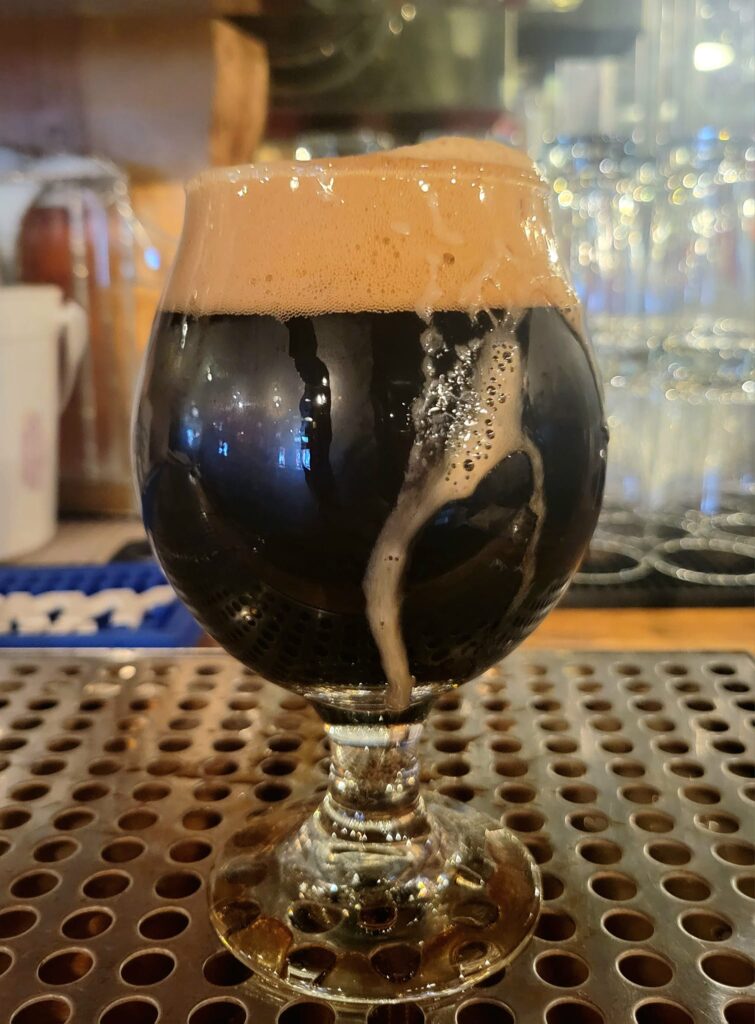 Who would have thought a Mexican-inspired restaurant could thrive in Wallace next to classic diners and brewpubs? Traci Acerino, of Muchachos Tacos. Two years ago, Traci left her position as the General Manager of Tony's on the Lake to move closer to her family and finally open a restaurant of her own. Traci prides herself on creating authentic Mexican flavors by slow roasting chilis, tomatoes, and peppers for salsas and marinades. She has swapped out traditional rice and beans for a verde-inspired rice made with tomatillo salsa, Muchachos seasoning, and cilantro. Her menu also boasts a giant Crunch Wrap, and this customer favorite has everything: layers of rice, beans, and cheese, are stuffed between seasoned crispy shells, homemade guacamole, and Mexican crema. And despite the challenges that come from operating in such a small town, Traci says she loves the sense of camaraderie between her and the other restaurateurs.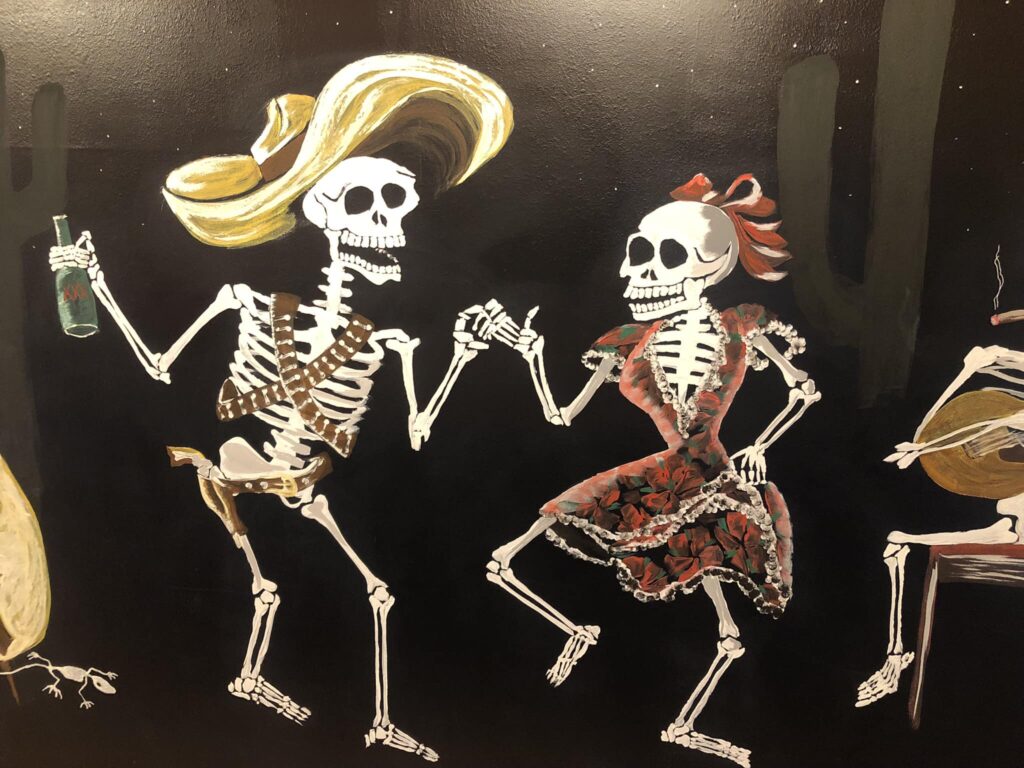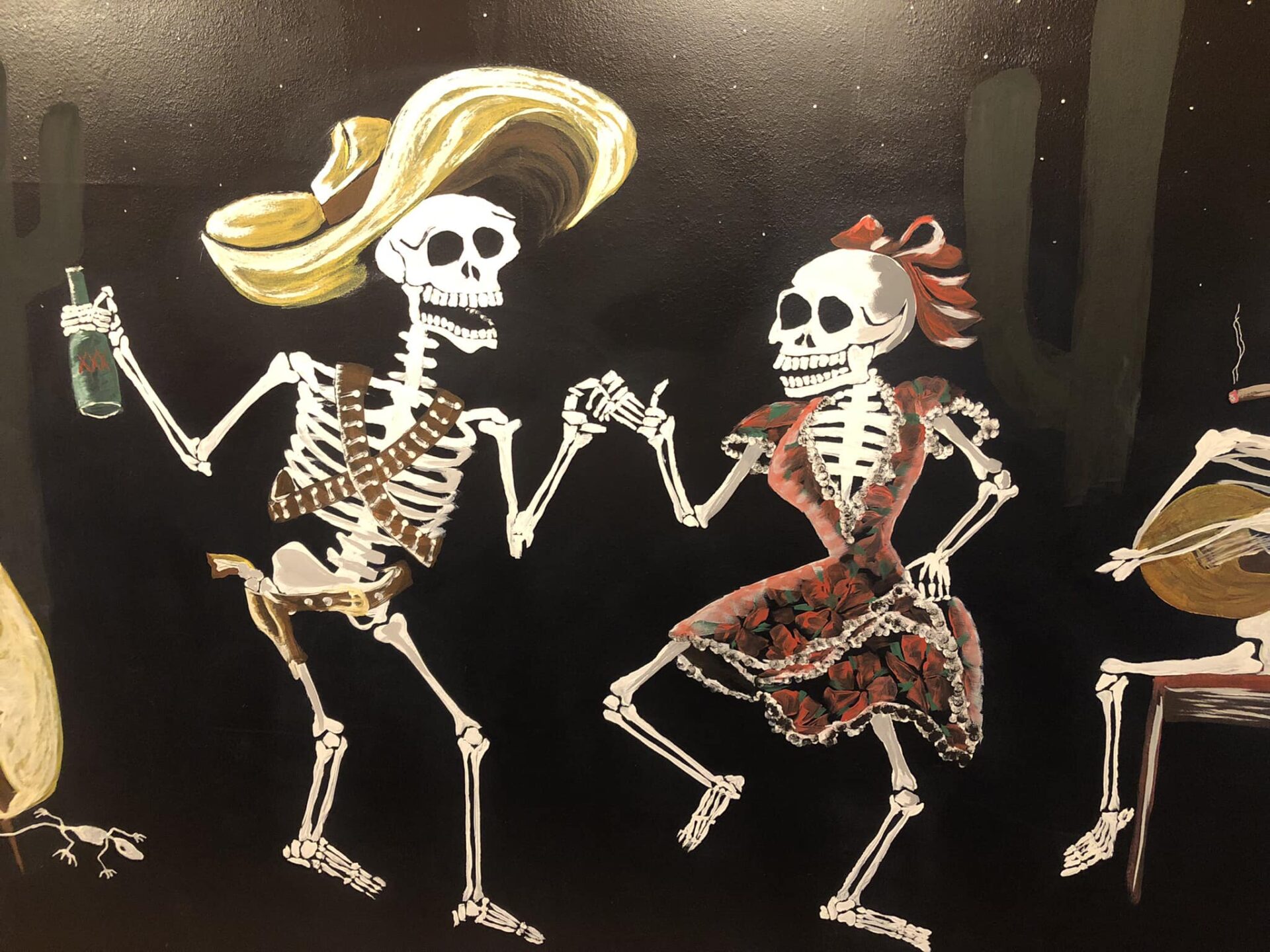 Perhaps the biggest surprise in Wallace? Blackboard Marketplace, a hub of commerce selling books, coffees, delicate pastries, outdoor gear and clothing, and, of course, exceptional lunch and Italian dinner items (try their beef tartare). Before Blackboard, owners Luanne and Rob Wuerfel opened restaurants for owners in New Mexico, Puerto Rico, and Washington, and, after settling in Wallace, decided to open their own restaurant. They found Wallace purely by chance while traveling on I-90. "It was like walking into a Norman Rockwell painting. It just felt right," says Luanne. Blackboard Café, which started as a small sandwich shop, has grown to include Todd's Bookstore and Coffee and Fox and Hare Mountain Ware.
For a town with a population of less than one thousand, "the food choices in Wallace are outstanding," confirms The Fainting Goat owners Drew and Kristin Welch. Colorado natives who traveled the U.S., Drew and Kristin both loved Wallace's small-town atmosphere and close proximity to all things outdoors. The Welch's bring over 40 combined years of restaurant experience to the historically-located eatery, which features oven brick pizzas (their most popular are the Mountain Man, Margherita, and Thai Chicken) and a variety of craft beers on tap. If you're looking for a quieter experience, seat yourself on the other side of the building near the self-serve wine dispenser, which allows guests to sample up to 32 wines. "You'd be hard-pressed to find a comparable dining scene in a town 10 times this size," add the Welches. These restaurant gems and the cool humans who run them make Wallace a great place to explore with your outdoor foodie friends this spring. For a map of the town, visit www.wallaceid.fun.
The print version of this article in the March/April 2023 issue included an error implying that Blackboard Marketplace also owned 1910 Coffee Co. and 6th and Cedar Coffee. In fact, these are separate businesses. We apologize to the owners of these companies and the Wallace community for this misprint.