Andrew Mentzer, Executive Director of the West Central Mountains Economic Development Council (WCMEDC) and local adventure cyclist Dave Beck pedal south and then west out of town, past working farms and vacation homes clustered at the south end of Cascade Lake. There's no racing and no destination, just the buzz of bike tires on blacktop and casual conversation.
It's one of four routes the WCMEDC has developed in a bid to bring gravel adventure cycling to the region.
The 60 to 180-mile options run from Cascade to Boise, East Mountain, Garden Valley, and Lick Creek, using a mix of paved roads, dirt roads, Forest Service roads, and even some singletrack.
Idaho, already home to some of the granddaddies of gravel riding, such as the 600-mile Idaho Hot Springs Mountain Bike Route, is well suited to adventure cycling. Some 40,000 miles of gravel and two-track roads trace the state; per capita, Idaho has three times the road-lane miles of Texas.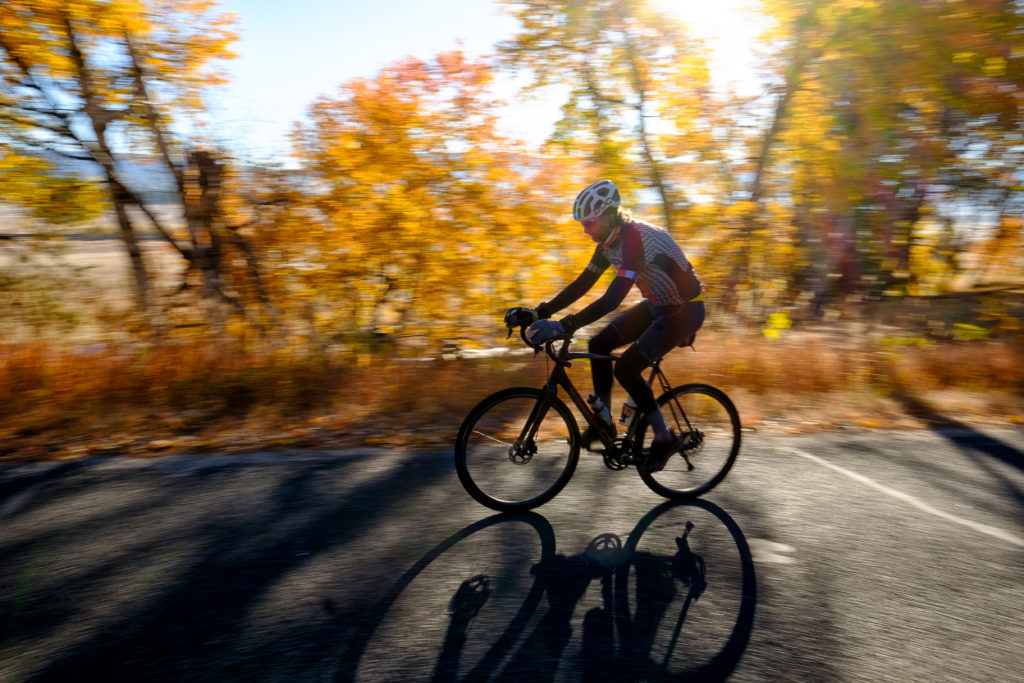 The landscape of west-central Idaho suits adventure cycling particularly well. The two mountain ranges on either side of the Payette River corridor consist of forested foothills rather than steep peaks. Pine-shaded lakes offer campsites at regular intervals, and numerous hot springs invite cyclists to soak sore legs. That's not to say there aren't stiff climbs—the steep, switchbacking ascents over Warm Lake summit and Big Creek summit, for example, will leave even the strongest legs mashing the granny gear—but overall, cyclists will cruise blacktop and gravel through open lodgepole forests and willow-thick riverine landscapes.
The route designations come at a boom time for the nascent gravel biking industry. Compared to sagging sales for the industry as a whole, gravel biking continues to grow, with purpose-built gravel bikes—think touring frames with knobby tires and suspension—replacing the mish-mish of mountain and road-bike components that comprise homebrew setups.
"Gravel is its own industry category now, just like mountain biking," says Idaho-based adventure cyclist Jay Petervary, whose bike sponsor, Salsa Bikes, has been at the forefront of the industry. Petervary volunteered his expertise as a gravel ambassador to the WCMEDC after they approached him with their draft routes.
"Gravel riding is all you see when you're at industry events. And I think that's because it's open to everybody. The community is so different in what it delivers versus, say, road racing. Gravel riding can be for everyone," he affirms.
Says Mentzer, "It's a really low barrier to entry both from an affordability and from a skill-set perspective."
And the recreation-savvy community of Cascade makes a natural hub for cyclists. Whereas small communities occasionally struggle with the pivot from extractive industries to tourism, Cascade long ago embraced the new economic model; its streets are no stranger to trailers piled high with rafts and snowmobiles.
"Cascade has always hung its hat on guided rafting, ice fishing, and snowmobiling," says Mentzer. "This is really for the boot-strapping, self-driven, self-guided tourist. It's representative of the chill vibe that's abundant in our region."
The run-what-you-brung philosophy from which adventure cycling sprung coincides with the community's casual, no-pressure approach: If you build it—or map it—they will come.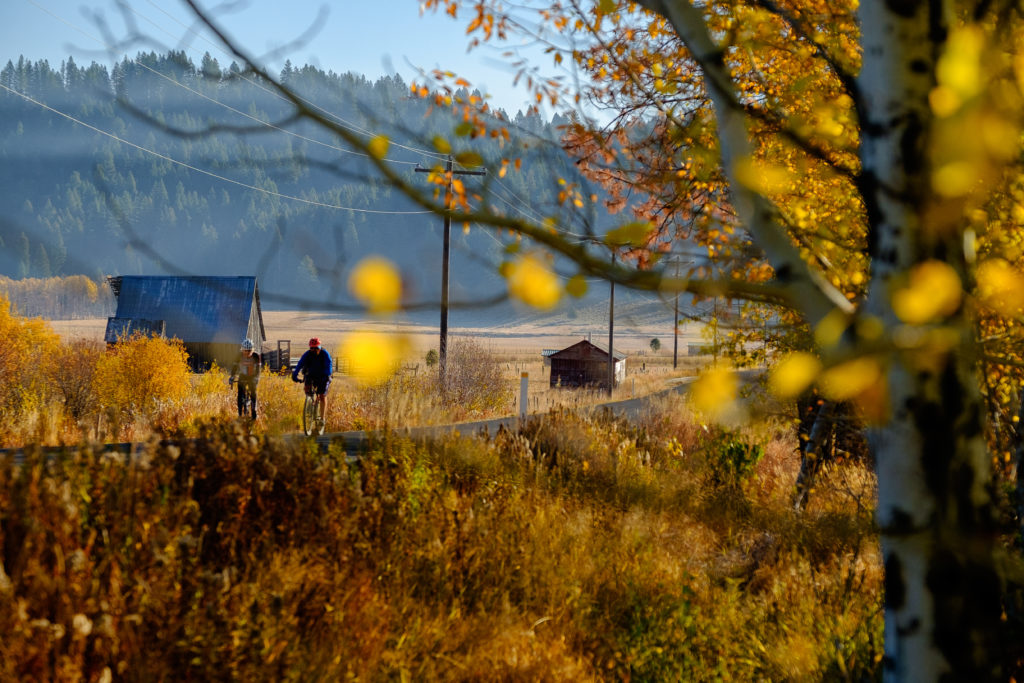 "Someone might stay in a hotel and eat out every night, or they might pack all their food in coolers and camp, and that's fine," says Mentzer. "It's a reflection of who we are and how we like to roll."
Petervary sees the tourism potential and hopes it is a good example to other communities—the ones that have talked about but not taken action on trails.
"It's about passion and experience first, before thinking about dollars," says Petervary. "It's these people who are super passionate about the sport and the experience, and that trumps most everything. And sooner or later, that will produce dollars."
In the meantime, Mentzer would like to expand the trail system, in particular some shorter itineraries immediately around Cascade; he is working on a route that circumnavigates Lake Cascade."The sky is the limit because we have thousands of miles of opportunity," says Mentzer.