In the universe of rosé wines, the 2018 Maryhill Proprietors Reserve Rosé is a refreshing blend of first-class grapes with elite winemaking skills. Rosé wines generally have two reputations: they're inherently pink in color, and often abundantly sweet. The Maryhill Reserve Rosé is perfectly pink, but this is an ingenious class of rosé thanks to the dry taste, the smooth fruit character, and the balanced flavor.
According to the Maryhill website, Winemaker Richard Batchelor worked closely with Northwest growers, and grapes were harvested during the cool hours of the morning to preserve bright fruit notes. They were left overnight to extract color from the skins before being pressed the following morning to recover the juice. This overnight soaking allowed for maximum color and fruit extraction from the skins without the harder tannin extraction seen in red wines.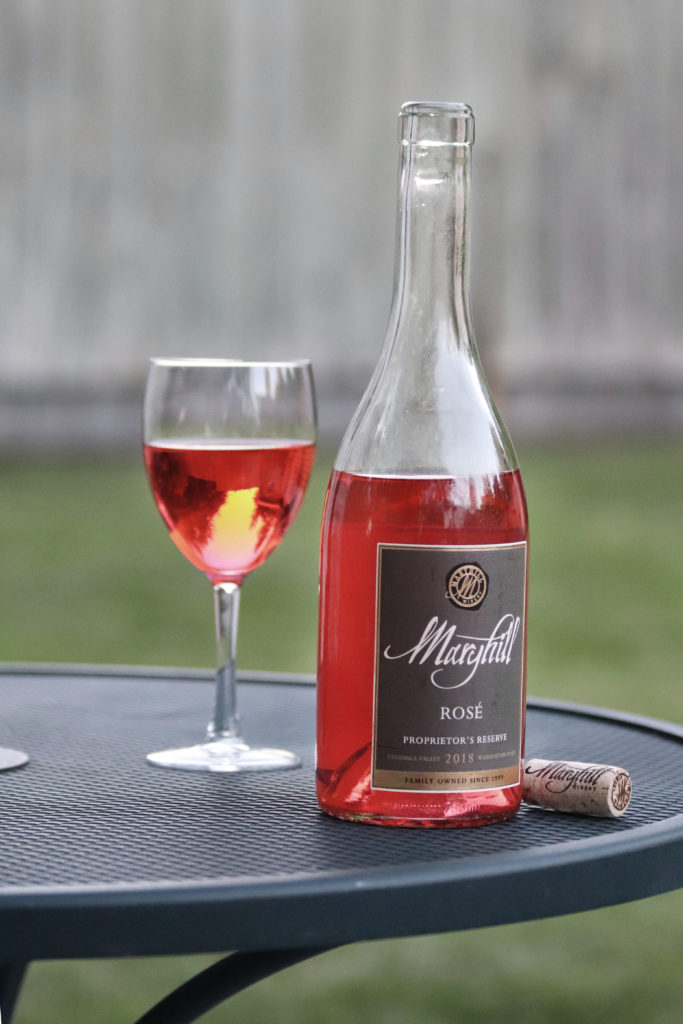 The aromas and flavor of this rosé are primarily influenced by the collection of award-winning vineyards including 42 percent McKinley Springs, 31 percent Elephant Mountain, and 27 percent Fountain Farms. These vineyards testify to the caliber of the rosé, and it's a subtle display of the Maryhill commitment to make their Proprietor's Reserve distinguished and worthwhile.
If you're adventurous, or you're eclectic, or you're a little curious, there's no excuse to not buy this wine. In layman's terms, if you love dark cabs or merlots, this won't change your preference. But if you love rosé, then get ready to be impressed with this wine. The 2018 Maryhill Proprietors Reserve Rosé pairs with any meal, and it compliments any social gathering. It will be the first empty bottle at every occasion.