By Jean Arthur
During a recent river trip, my paddle partner lit our evenings with a solar-powered Luci light string. The 18-foot cord with 20 LED lights providing 100 lumens is durable, lightweight and water resistant. I was amazed that one day when we forgot to leave Luci in the sun, it still lit up—we got 15 hours on a single charge.
Even more fantastic is that the light can charge a mobile device via a USB cord. Thanks to a salesperson at R.E.I., I discovered that charging my Luci via my computer USB allowed me to fully charge my phone from the 5-inch diameter Luci. Only once, though. Just by solar charging, I couldn't get another phone charge. But there's good news.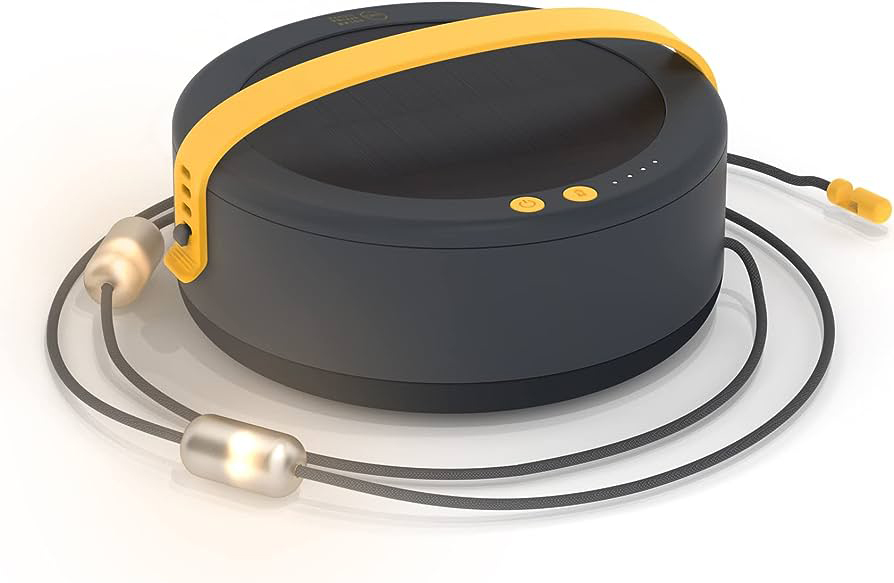 Now, the manufacturer of the Luci, MPOWERED, brightens my campsite even more with a 44-foot Pro Series Solar Light with mobile charging and colored string lights: pink, violet, blue, turquoise, green and white. The detachable solar-recharge battery charges my phone, which I use for photos when out on adventures. The flashlight mode beat our headlamps fourfold in lumens and ease.
The 44 feet of nylon-braided cord and 40 LEDs inside 20 shatterproof bulbs provide 140 lumens. (That's a lot!) I can speed charge the Luci as well via USB. All this brightness derives from a 7-inch diameter by 2.87-inch-high device that packs in at 1.6 pounds and costs $69.95.
MPOWERED, as a Certified B Corporation, aims for sustainable products and donates solar-powered products in global areas impacted by natural disasters and humanitarian crises. MPOWERED also offers a recycling program for Luci lights. Luci lights are a great light source for your next adventure, and even proved river-trip hardy.